Campus: Milan
---

School: ASERI
---

Intake: January 2024
---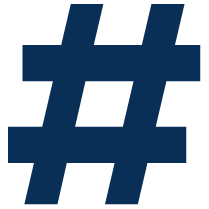 Edition: 10
---

Language of instruction: English
---

Duration: January 2024 - December 2024
---

Total ECTS: 60
This Master programme in Middle Eastern Studies is specifically tailored for graduates of various disciplines and backgrounds, who are interested in obtaining a better knowledge of the Middle East region, considering its social-historical complexity and cultural plurality.
The programme aims to offer solid historical, political and institutional perspectives of the current domestic, regional and international dynamics affecting the stability of the region, as well as a critical outlook on current debates over the Middle East. Its distinguished international Faculty is composed by renowned professors from the Middle East, Europe and the United States, who have matured a long experience as field-researchers or in situ professionals.
Learning objectives
Students are guided across this diverse and fascinating region, which, since decades, is at the centre of the geostrategic interest of the international system.
The programme mainly focuses on the contemporary period, through a multi-disciplinary approach ranging over international relations, geopolitics, conflicts and security, economy and energy. Nonetheless, specific sections are devoted to the analysis of the historical and religious foundations of the modern Middle East, from the birth of Islam to the evolution of Islamic thought, law and economy. A dedicated course will offer a linguistic analysis of the political and juridical terminology and a glossary in Arabic.
MIMES analyses in details infra-regions and inter-regions peculiarities and relations, from Maghreb to Central-Southern Asia, encouraging a comparative and holistic area studies approach.