Game changers. How people's actions and choices can have a powerful impact and change lives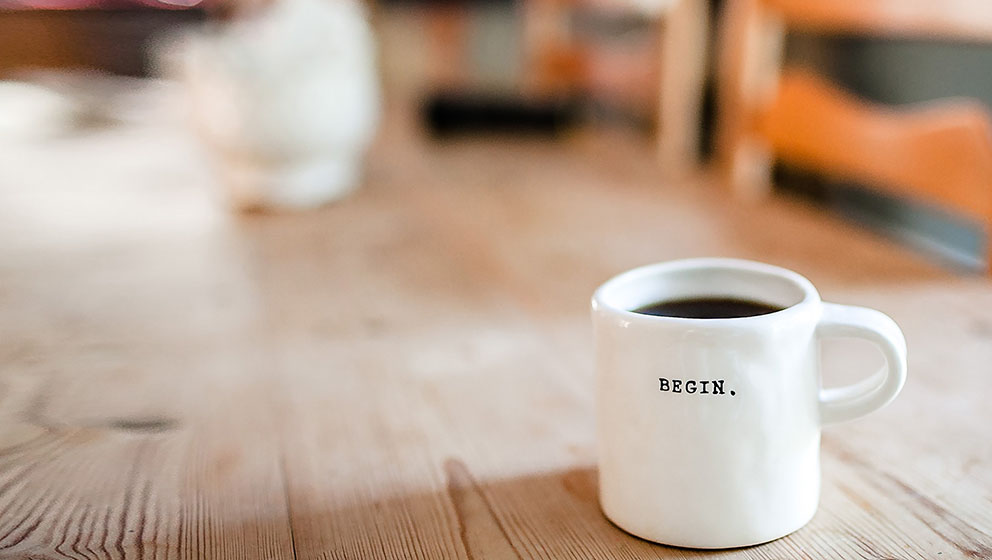 Mia and her team have decided to host a potluck dinner. They cook their favorite recipes from their home countries and bring it over to the local asylum center. As she feasts on the food, she listens to the stories of asylum seekers, how challenging it is to integrate into the new country they reside in, how much they miss the country that is once reigned with peace. Mia shares their laughter and tears, never speaking but holding their hands to get through their stories.
Simona stands beside the volunteer students who check up on the residents with osteopathic problems in the Dominican Republic. She watches as the locals point out the parts where they experience discomfort and turn her gaze to the volunteers who seem to look quizzed. Then, she meddles as she translates from Spanish to English in her clear voice. As soon as she sees a hint of recognition from the volunteers, a nod or a tongue click, she notes their interaction with the locals through gestures and waits for any spoken words.
Sara enters the music room of a disabled center in Sondrio. She takes her seat in the corner and waits as the students usher in. Once they have their musical instruments in hand, they start to play, following the lead of their music teacher. The students, a diverse group, turn to Sara after every musical piece with a beam on their lips. Sara claps hard, showing her support as she watches them vie for her attention.
These narratives are where Università Cattolica del Sacro Cuore finds its strength. The University has become a medium where its students, like Mia, Simona, and Sara, along with the professors can foster their abilities until they unravel their potential, all while sculpting them to become a beacon in the communities they are part of. It is part of the University's mission to open their minds and teach them to become aware, encouraging them to engineer a change in their own ways.
The University knows that aside from a well-planned educational syllabus, students need to free and explore themselves to work out where they want to be in the future. To experience this, a group of Università Cattolica students
volunteered abroad
, packing their bags with the mission of the University to carry out.
The word "contribution" is very familiar to
Professor Lucia Corno
. As she enlightens her students on Economic development, she applies what she teaches in her work. Her research project "Harmful Traditions, Women Empowerment, and Development" earned her the European Research Council Starting Grant. It is her guiding light to devise a policy intervention that will hinder the detrimental practices in Sierra Leone. She is determined to run her policy to success, locking down practices such as female genital cutting, child marriages, and breast ironing.
Università Cattolica has a strong belief in one's determination and dedication to work, and
Dr. Angela Mastronuzzi
is a brainchild of the idea. She is a guardian to young tumor patients, fulfilling her lifelong mission to cure her patients as a Pediatric Oncologist. She does not give false hope to her patients but rather acts to find the best solution to defeat the disease. Her lighthearted nature brings a warm smile to children lying in hospital beds, letting them know that they are in good hands.
The University upholds its pursuit to create a learning environment where everyone is welcome and well-received. It harbors a space that is conducive and provoking. It is one of the reasons why
alumnus Brandon Briggs
chose Università Cattolica for his exchange experience. Besides being well-equipped to his needs, the University supported him in every way it could to further his studies. Taking in all that he learned in his experience abroad, Brandon, a software engineer at Smith-Kettlewell Eye Research Institute, is now bound to devise a nonvisual digital auditory map for those who share his blindness.
To help others might mean to sacrifice a part of oneself to those who need it, but Università Cattolica debunks this. The University compels its students and professors to reflect on their actions to society until they figure out that they have brought home a gift for themselves. Be it a learning experience or a fresh perspective, they welcome a new idea to probe that can propel them to improve the lives of others.
Mia, Simona, and Sara cannot see themselves stopping to help their communities. The student volunteers are on the hunt for another place to visit where they can lend their hands. Professor Lucia Corno seeks to put a stop to harmful practices. Dr. Angela Mastronuzzi brings back the vigor in the children's lives as she finds medical solutions. Brandon Briggs quivers the balance as he spearheads inclusive breakthrough projects.
This is impact, an impending force that is enough to stir passion and cause change. And Università Cattolica leads everyone in its wing, right through its meaning.
Article featured on Worldbound, edition n.3-2019.