Generation Z: the first true digital natives. But what else characterizes this generation?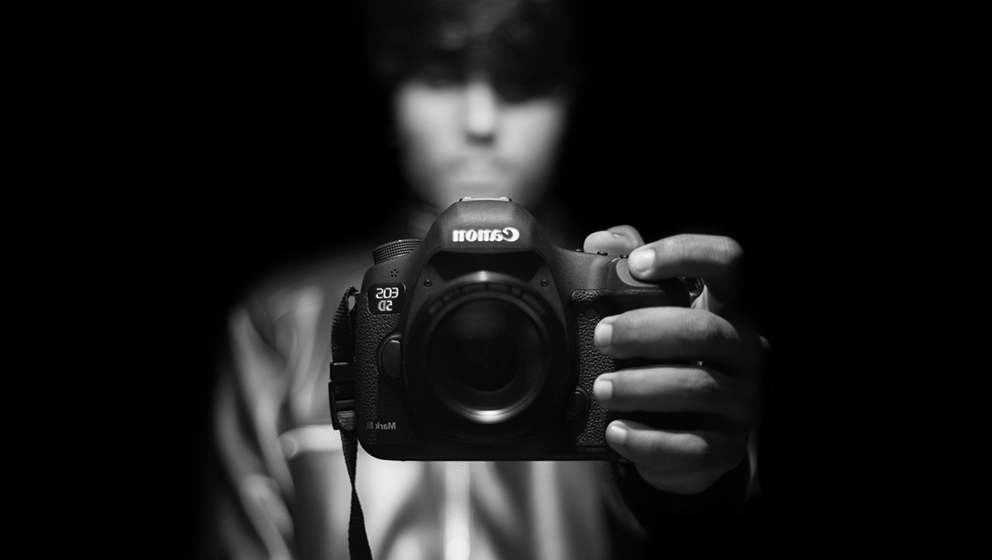 Helin gets dressed early in the morning to attend her university classes. As soon as she's got everything she needs, she leaves the apartment and closes the door. The 20-year-old International Relations student walks to the nearest subway station from her place. She speeds up as she hears the rumble of the train and hops inside before the train honks and closes its doors. Then, she pulls out her phone to check her Instagram.
It's the only social networking site she has right now. She deleted her other social media accounts a few years ago after she realized she had been spending too much time on them. "I wanted to do other activities. I wanted more time to read, watch movies or go out. I think I stopped checking my phone every minute after I deleted my accounts," she says.
She has kept her Instagram to still keep in touch with her friends, get travel inspiration, and read fashion advice. "After I've looked through them all, I'm done. I don't think I'll check my phone after a few hours," she says.
Helin is part of Generation Z along with people born from late-90s to 2010. They are dubbed as the generation who stays online. Visual Capitalist CEO Jeff Desjardins shared in his World Economic Forum article that 92% of them leave digital footprint as they spend hours online.
This Netflix generation favors new social networking apps and sites such as Twitch, Reddit, Tiktok, Lomotif, and NTWRK as reported by Zebra IQ, a market research and consulting firm.
But they're more than that. Like Helin, millions of Gen Z prefer not to stay connected online at all times for the 'fear of missing out,' or FOMO in their slang, exciting adventures. Beyond the idea as a generation who can't live without their smartphones, Gen Z have started to change how the world runs.
They're locals, not tourists.
What Gen Z want is an immersive experience. Unlike a typical tourist who visits a country for two to three days, Gen Z stay longer to maximize the experiences of being abroad. In a study of AFS Intercultural Programs, between 57% and 75% of Gen Z seek cultural experience abroad. They don't go abroad just to take pictures of the famous squares or spots. They want to become a local and be part of its culture. In fact, 51% of them like to live like a local abroad based on the New Horizon survey of 57,000 young people and as reviewed by the World Youth and Student Educational Travel Confederation.
How about the expenses? They're sure they could live in debt and loans so long as they travel abroad. Travel has become their priority. Ticking it off their bucket list is a must. According to Mccrindle's Continki Youth Evolution research, 76% of 18 - 21 year olds want to travel more, and 26% of 18 - 21 year olds and 39% of 22 - 36 year olds are willing to run into debt for the sake of traveling.
Social media plays a big role in the reason why Gen Z travel. Expedia Group Media Solution conducted a study on the behaviors, attitudes and influences of the young travelers. 84% said that travel pictures and videos on social media inspire them to go abroad. Discounts, deals, travel packages along with vibrant and attractive images are found impactful to 60% of the respondents when deciding to travel.
AFS CEO Daniel Obst believes it's good news that Gen Z are not the typical tourists. "What's more, Gen Z students don't just want to simply travel to other countries; they are looking for authentic experiences through the eyes of local people. These are the adventures and stories they want to experience and share others," he said.
They have global identities
There has been an influx of 4.8 million international students in 2016, a huge leap from 2 million in 2000 as reported by UNESCO. From the QS article on the growth of international student mobility, the number is expected to increase up to 8 million students by 2025. A pattern of growth in the number of students studying abroad seems evident and is estimated to be a long-term scenario.
There are different reasons why Gen Z go abroad. Martha, 22, will soon volunteer in Latin America or Africa. She was 17 years old when she first volunteered for an association that takes care of people with mental and physical disabilities. She has grown fond of helping others in her own way, but she wants to do it in another place. "I'm very interested in the culture and traditions of Latin America and Africa, and one way to know them is to help them," she says.
While Martha is up to volunteer abroad, Giulia has decided she will go to Beijing to study Mandarin Chinese. The 22-year old opens herself to a new culture and her first stopover is China. For her, to learn the language is to learn the culture. "The Italian Language is completely different from Mandarin Chinese. I'm very curious about it, just as I am with the culture. I'm studying it right now, but I feel that it's not enough. I want to be able to speak and use it as fluent as possible and one way to do so, is to study in China."
Francesco Cinti has a passion for traveling. At the age of 17, he spent a year in Massachusetts alone. He crossed different cities by bus and experienced strange encounters that marked a promise: he would keep traveling. From Hong Kong to Edinburgh, he fulfills that promise. Not only does he meets new faces as he travels, but he also becomes part of the local scene as he indulges into the culture. Rayane, 20, says that traveling and studying abroad are the best ways to learn and improve. For her, she thinks it will be difficult to go back to her home country as she slowly adapts to the new lifestyle abroad. For Anna, 21, they are an experience like nothing else. They broaden perspective that helps to understand why a person of a different culture lives the way he or she does.
Gen Z who have immersive abroad experiences reap benefits apart from the cultural experience. In the job market, an IES Abroad study shows that 97% of international students landed a job within 12 months of graduation as compared to 49% of students who didn't study abroad. 25% of them are offered higher starting salaries than those who studied in their home countries. The 2013 AIFS Study Abroad research reveals that 56% of international students believe studying abroad lets them acquire skills and competencies required in employment while 80% say that they have improved their adaptability in "diverse workplace environments."
Employers value the international experiences of the fresh graduates. From the Global Employer Survey Report of the QS World University Rankings, with 10,000 employers surveyed across 116 countries, 6 out of 10 employers see the abroad experiences as an assent while 80% are actively looking for graduates who studied abroad.
They're distinctive at work
Millennial and Gen Z speaker Ryan Jenkins used a live poll in one of his conferences that involved 300 hundred first-year college students. They were asked to use their mobile phones to answer the poll and see the real-time results on Ryan's slide. The only question was: what is your preferred communication at work? 72% of the answers showed that Gen Z would prefer a face-to-face conversation.
In another survey, the Gen Z were asked what were the factors they would consider if they were offered a job. They wanted an opportunity where they could learn new things and 24% of them answered that they would not take the job without it while 56% of them would love to have it. Positive relationships at work was also considered where 27% would turn down the job without this assurance while 53% believed it would help create a more enjoyable workplace. A flexible schedule was deemed preferable and 24% of them would refuse the job without it while 46% would see it as a great offer.
Michele Bianchi, 20, is a full-time student and an employee for two companies. He does not find it challenging to study and work at the same time as he manages his schedule well. Then, his two companies have given him flexible schedule since they are aware he is still a university student. As he juggles two jobs, Michele still finds time to attend his classes and study. He enjoys it and thinks that what sets him apart is his work experiences even before he graduates, a sure edge to his future endeavors.
The Center for Generational Kinetics annual Gen Z report last 2018 states that over 65% of Gen Z have a strong desire to receive frequent feedback from their supervisors, managers and executives to stay at their job. The interaction will induce improved working capacity of Gen Z and encourage them to keep their job.
When it comes to collaborative work, Gen Z are team players. 63% value the essence of working with professionals and individuals of different academic and skill-related backgrounds compared to homogenous-based teams, as reported by Cision PR Newswire from EY. 20% believe that having people across cultures in their team is considered an asset to their workforce.
In addition to these outcomes, 70% of Gen Z are keen to engage themselves in their tasks, learn new skills, and develop expertise on various domains to satisfy their curious and open mindset. They don't fear challenges outside of their comfort zones and neither failures as long as they learn from them. 97% are more than prepared to gain insights from the completion of a task and 63% prefer to receive constructive comments from time to time on anything they have done throughout the year.
How do Gen Z see themselves?
Marielle, 21, says she's more idealistic when it comes to work. "I believe I deserve a job in a company that's already established, a workplace that has a nice and healthy working environment, a good pay, and a job that's convenient for me when I commute. What I can say with my tasks and with what I do is that I'm much more willing to do "dirty work" and I'm much more committed to finishing tasks."
23-year-old Bàlint sees the new generation as more motivated and driven, and have more flexible working space since "if we like to work remotely, we can do so at our own homes, thanks to the technology. Basically, we can choose when to work which is not how the previous generations experienced. Then, whenever I have tasks to do, I finish them as soon as possible. I'd like to think I am a team player and I do my best to give the best outputs."
Neca, 21, thinks Gen Z tend to favor immediacy. "Gen Z like to get things done as soon as possible for immediate results. We are impatient and we always rush. However, we also are strong willed and dedicated. When we want something, we do everything we can to get it and own it. We bravely stand for what we know is right and are not afraid to speak up. We are more open-minded on various issues especially in politics."
For Kinza, 22, Gen Z live in a generation with less restrictions and can express their thoughts without many barriers. "I think we're more democratic. We aren't stuck in the traditional order of life. Social media is an example where I can just find people who are like me, who think like me. Now, you have so much information and it makes you a new person. It makes you not conform with anything that you've been taught if you get a different perspective. I think it's just much easier to be alive in this time. We have more freedom to express ourselves. We are a free generation. We can be who we want to be, not defined by the people who want to restrict us."
Yet Gen Z are still in the phase of change as 21-year-old Alejandra believes. "For me, we are the transitioning generation. We have the characteristics of both the old and the new world. We remember the time when life was humble: the only way you could locate a person by calling their home phone and where the TV only had a handful of channels. But we've also come to live in a time where the world is within your reach. This makes us appreciate everything, not taking things for granted, know the value of possession, knowledge and technology, but also be incredibly resilient, adaptable, eager to learn, and to embrace change. I feel like the previous generation is hesitant to change while the new generation don't fully grasp the value of change, not because they are too young to comprehend, but because they take change as it is, a given gift. Generation Z can reflect on change and its different forms, and analyze how it affects the life we know and how it will affect our lives in the future."
It's time to welcome the new addition to the Generation family
Gen Z are more than an "online" generation. They are practical, sensible, and realistic. They want to live in the present. They don't need to stay connected at all times. They enjoy spending time with their friends, going to places they've never been regardless of the expenses. They travel and study abroad to become part of another culture.
As multitaskers, they can juggle two or more activities at the same time but still manage to finish them. They have a thirst to learn and develop a new set of skills. They can be both independent and team players at work. They always look forward to a more progressive and open working environment. They encourage the old system to listen to them and adapt to their needs too.
Gen Z are fearless and eccentric. They might be impatient but they are determined. They might not understand how the traditional system works but they are resilient. They are open-minded, democratic and adaptable.
Article featured on Worldbound, edition n.2-2019.
---
Resources
"10 Reasons Employers Value International Experience on Your Resume." Lonsdale Institute, October 6, 2017.
"AIFS Study Abroad Outcomes." AIFS Study Abroad Outcomes. Accessed September 12, 2019.
AIM Overseas. Accessed September 12, 2019.
"Benefits of Study Abroad." IES Abroad, 2018.
Desjardins, J. "Generation Z: What to Expect from the Newest Addition to the Workforce." We Forum, February 19, 2019.
Elkind, Debbie. "Travel Trends: On The Go With Generation Z." CMO.com, May 21, 2019.
"Failure Drives Innovation." PR Newswire. EY, September 18, 2018.
Jenkins, Ryan. "This Is How Generation Z Will Communicate at Work." Inc.com, November 8, 2017.
Jenkins, Ryan. "Generation Z Wants These 10 Things in a Job." Inc.com, October 9, 2018.
Jenkins, Ryan. "How Generation Z Will Transform the Future Workplace." Inc.com, January 15, 2019.
Kozinsky, Sieva. "How Generation Z Is Shaping The Change In Education." Forbes, July 24, 2017.
Migration Data Portal. UNESCO, 2018.
"Millennial and GenZ Travellers Spending More, Experiencing Life as a Local." Millennial and GenZ Travellers Spending More, Experiencing Life as a Local. Wysetc, March 9, 2018.
Miller, Lee J, and Wei Lu. "Gen Z Is Set to Outnumber Millennials Within a Year." Bloomberg, August 20, 2018.
Redden, Elizabeth. "Study Abroad Numbers Grow." Inside Higher Ed, November 13, 2018.
"State of GenZ 2018." The Center for Generational Kinetics, 2019.
"Stats: Gen Z Travelers Take 2.8 Leisure Trips Per Year." Travel Agent Central, November 15, 2018.
"The Interview: Jaime Casp, Educational Evangelist at Google." QS Reimagine Education. Accessed September 12, 2019.
UMerced - Study Abroad. University of California - Merced, 2018.
Unesco Institute for Statistics. Accessed September 12, 2019.
"Youth Evolution Research." Youth Evolution Research. Accessed September 12, 2019.
Article featured on Worldbound, edition n.2-2019.