The great dive. How the quest for employability is changing the world of higher education.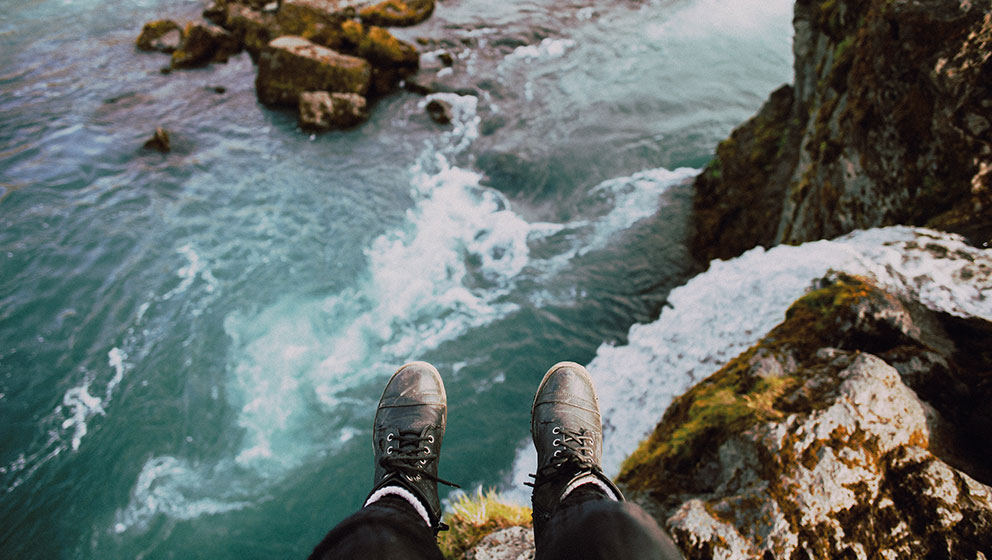 Job hunting can be exciting, but it can also be a dreadful process. Fresh graduates find themselves building up their CVs with experiences and achievements. They want to stand out so they fret to write down their long list of credentials. And although an impressive background can help them land their dream job, this, in of itself, may not mean they have a complete skillset. Hundreds of how-to articles online provide advice on how to ace an interview. But the underlying focus of these tips only sheds light on what managers and prospect employers really seek in their future employees: skills.
The constant building of new skills and the updating of old ones is crucial for anyone active in searching for a job. Adaptability and flexibility to the demands of future employers are the qualities that set candidates apart from hundreds of other applicants. Add special personal attributes to the mix, and one's contribution to a company's workforce can be quite significant. But efficient work skills are still the most desirable attributes for any employer.
It is advisable to have some way to demonstrate to prospect employers one's work ethic and habits. In fact, any skill one has already acquired is seen as an advantage as companies would much rather invest on someone who has already proven to know how to work properly as opposed to having to teach or train someone new with the basics of what it means to operate in a professional environment.
In a research on the subject, Mantz Yorke defines employability as 'a set of achievements – skills, understandings and personal attributes – that make graduates more likely to gain employment and be successful in their chosen occupations, which benefits themselves, the workforce, the community and the economy'. He stresses how important it is to acquire the right skills and hone the ideal personal attributes as they contribute to a collective improvement of society, and there is no better place to try and achieve these goals than at university, the perfect breeding ground.
Employability is naturally a matter of concern for higher education institutions. The ever increasing demands of globalization exert great pressure on universities and colleges to form ideal work candidates out of their students. There is a call to include professional experience opportunities in the curricula to expose students to skill building during their formative years and prior to engaging in work. There is in fact an assumption that this is already a widespread practice, but in truth curricular internships and other professional training activities are not as common as one would think.
The means to be exposed during one's studies to professional environments are multiple, but universities do tend to over complicate things with heavy administrative processes. It is also more common for universities to offer internships or other types of professional training as add-ons, and therefore extra-curricular activities, and not as activities integrated into the academic curriculum. Furthermore, other forms of exposure can also favor employability, such in activities outside of the classroom should be promoted and actively encouraged.
Embedded activities in the classroom, such as public speaking, team-based tasks, professional reporting, collective interaction, and peer corrections and inputs, are becoming popular as well. They allow, with the help of professors, for the development of the students' work ethics and skills to be applied toward their future professional prospects. The activities to be put out in order to achieve these employability objectives lie on the plans of the professors to assimilate the system with their outputs.
Alex Tymon's research looks at the issue of employability from the students' perspective. The students find that internship opportunities, on-campus career advising and job centers are effective means to help them hone the soughtout skills for employment. A full-immersion experience into any work environment, one with specific apportioned job responsibilities, is an unparalleled training opportunity. Their interactions with colleagues, their superiors, and the company culture reinforces their skills and personal attributes and prepares them for further career opportunities.
The students' limited opportunities to be actively challenged while at university in engaging in work skill development, will negatively impact their success in the professional world. Universities and colleges should take further steps to get a comprehensive picture of company recruitment criteria and integrate the appropriate training tools and content in university curricula, or to engage companies directly in the teaching of their students.
The particular academic-professional world relationship is a focus of the QS Graduate Employability Ranking, which is used to determine a university's standing based on its graduates with respect to their employability. In addition to a university's active partnerships with employers, the QS methodology also incorporates Employer Reputation Alumni Outcomes, Employer/Student Connections, and Graduate Employment Rate. The survey results that are then published provide a glimpse of the level of engagement a university has in regards to its students' employability, and could consequently be influential in prospect student recruitment for universities, and prospect employees for employers.
Employability becomes a controversial issue when it comes to guarantee on job placement. Yuzhuo Cai notes in his graduate employability research that harnessing the right skills during the course of one's studies does not assure immediate employment upon graduation. It certainly increases the possibility of employment when it comes to adapting to continuous changes to employment criteria. However, this should not be used as an excuse for universities and colleges to disregard or minimize the importance of pre-employment training in the classroom.
In 2016, Pathik Pathak, the Founding Director of the Social Impact Lab at University of Southampton, published an article.
For the World Economic Forum about the Top 10 Skills employers look for in graduates. By 2020, the desirable skills that contribute to higher chances for employability are complex problem solving, critical thinking, creativity, people management, coordinating with others, emotional intelligence, judgment and decision-making, service orientation, negotiation, and cognitive flexibility. These soft skills should be among the learning objectives articulated in universities' and colleges' academic programs.
In the present progressive era, the factors that each company needs to keep into account for its recruitment agenda will keep evolving along with the labor market. To ensure that university graduates meet the fundamental demands of the various job profiles of the future, universities and colleges will need to keep close contact with various employers and companies to have, from a workforce perspective, an overview of the skills that are and that will be in demand. The information passed on between the two institutions will produce an extensive knowledge base on future strategic skills that will be sought and needed, and at the same time allow for the expansion of networks and collaboration opportunities between institutions of higher education and the professional world.
Università Cattolica del Sacro Cuore operates in a global employability context as the university consistently expands its networks and options for its students both locally and abroad. Based on the opinions of 40,000 recruiters, Cattolica ranks #1 in Italy for its strong employer-student connections. Renowned multinational corporations and companies participate, in collaboration with Cattolica, in the annual job and career fair on campus. The event links students to internship opportunities or directly to their future employments while they are still studying toward their degree.
Università Cattolica has long established its brand as a reputable and reliable source for the recruitment of prospect employees for agencies, companies and organizations in Italy. It reached 3rd rank in Italy as the preferred Italian university for talent scouting in the country. The university's comprehensive curricula, adapted to the emerging needs of the international labor market, tap and uncover the students' skills thanks to both embedded classroom activities and volunteering opportunities outside of class. The outcomes of these smart-devised activities bring about well-equipped students ready for employment.
Università Cattolica's mission is intrinsically linked to an internationalized vision of the future. Its international student community of over 4,000 students from 100 different countries take part in university degrees and mobility programs, either taught in English or Italian. Its 4 campuses, Milan, Piacenza-Cremona, Brescia and Rome, are home to 12 faculties with over 26 English-taught programs. Its twice-a-year International Day introduces students to a wide range of opportunities abroad via seminars and workshops about semester and summer programs abroad, tailored internship and work placement, language learning, and international volunteering opportunities.
Università Cattolica has maximized its networks and partnerships around the globe, establishing close connections with both leading corporations, companies, and academic institutions. In the QS Graduate Employability Ranking, the university placed 89th in the section for Partnership with Employers, which is a strong indication of how connected employers value the relationship with the university.
Università Cattolica is engaged in the consistent upgrade of its research into its labor market and system of opportunities formulated for the students. The university caters to the needs of every student and that includes the support for the development of its students' professional careers. In addition to the information that is provided on the occasion of its International Day, Università Cattolica manages a 'Stage and Placement Portal' where students can find internships locally or abroad, as well as job announcements, thus facilitating direct contact between the students and employers.
As Università Cattolica continues to gain recognition internationally, it has become a fundamental means for students to explore opportunities abroad. Like many other higher education institutions abroad, Cattolica sends its students to various countries across the globe to study for a semester or a year, either for academic or language study purposes. Besides lectures, students can start experimenting life as an employee with the international work program. Personal career advice is provided by the university for those students who are uncertain about which country destination to select or which type of job to look for.
Ilaria, 23, and International Management student at Università Cattolica, flew to Shanghai, China to join the People Project Management School for a summer program in order to gather substantial experience to become a future Human Resource Manager. "I was anxious before the trip since it was my first long journey alone. But when I got there during the first day of the course, I was more than prepared," she shared. "One of the speakers said 'to go beyond one's comfort zone is the best way to improve one's self' and I absolutely agree with this. I carry this phrase with me whenever I go as a sort of reminder to myself."
Economics student Vittoria got involved during the summer in an international volunteering project in Buenos Aires, Argentina, offered by Università Cattolica. Even as a young child she had a strong conviction that she could contribute to make a better living environment for less fortunate persons. "I worked in a small village where I had seen a culture different from mine, from customs and habits to daily lifestyle," she shared. "The experience taught me how to adapt to a situation which I'm not familiar with, to communicate using a foreign language, and to behave in respect to the culture and rules of the country."
Law student Miriam selected Tanzania as her destination. Her international volunteering experience helped her realize how much assistance she could provide and the huge impact she could make to the lives of the local children. "I know that I could've done my volunteering experience in Italy, but I would've stayed in my comfort zone, limiting my understanding of how the world works," she said. "I got more than what I'd asked for in this experience. I have understood then how my help is needed in other places and I can't risk the chance not to do it."
Boston-based student Erin studies International Business and Global Supply Chain and chose Università Cattolica as vehicle for an international internship program to Italy. Working with a start-up company in Milan allowed the 21-year-old student to get first-hand experience of what she will be working on full-time in relation to her course. "This hands-on experience has taught me a lot not only about myself, but also the capabilities of an enterprise and how much goes into working in a business," she said. "Balancing work and studies is not a problem, but even heightens my experience abroad. With work, I am able to see how Italian businesses operate whereas in my classes, having an international curriculum, I study in an international environment which is an added cultural value."
The extensive push Università Cattolica has made to student-centered internationalization explains why the university ranked 101-110 in the QS Graduate Employability Ranking. It places students at the forefront and creates an environment that is suitable for every kind of learner. The teaching and learning of hard and soft skills are integrated into degree programs, which contribute to making Cattolica graduates that are ready to join the work force. As we move toward a more complex employment market, the global need for constant updates and upgrades is accelerating. Students have become the primary focus of the labor market, thus demanding a sustained and strategic approach of higher education institutions toward the preparation of their learners with the most up-to-date skills for the best possible professional careers.
Università Cattolica del Sacro Cuore has worldwide recognition for providing employment connections and opportunities to its students. Its wide range of programs invites and encourages students to pursue their future careers through substantial field experience. As a guiding institution, it continues to realize its internationalization mission and vision for its students by helping them take the necessary step toward successful international mobility and employability.
Resources:
Chai, Yuzhuo. "Graduate Employability: A Conceptual Framework for Understanding Employers' Perceptions." Higher Education 65, no. 4 (April 2013): 457-69. Accessed March 04, 2019. https://www.jstor.org/stable/23470832?seq=1&cid=pdf-reference#references_tab_contents.
Hinchliffe, Geoffrey William, and Adrienne Jolly. "Graduate Identity and Employability." British Educational Research Journal 37, no. 4 (August 2011): 563-84. Accesse March 04, 2019. https://www.jstor.org/stable/23076340.
"International Experience on Your CV." The Guardian - Jobs. January 18, 2019. Accessed March 04, 2019. https://jobs.theguardian.com/article/international-experience-on-your-cv/.
Mattis, George. "QS Graduate Employability Rankings 2019 Revealed." QS. September 11, 2018. Accessed March 04, 2019. https://www.qs.com/qs-graduate-employability-rankings-2019-revealed/.
McQuaid, Ronald W., and Colin Lindsay. "The Concept of Employability." Urban Studies 42, no. 2 (February 2005): 197-219. Accessed March 04, 2019. doi:10.1080=0042098042000316100.
Moorhead, Joanna. "Why Are More Students Becoming Special Constables?" The Guardian. September 9, 2013. Accessed March 04, 2019. https://www.theguardian.com/education/2013/sep/09/students-volunteer-special-police.
Tymon, Alex. "The Student Perspective on Employability." Studies in Higher Education 38, no. 6 (August 2011): 841-56. Accessed March 04, 2019. doi:10.1080/03075079.2011.604408.
Walker, Melanie, and Samuel Fongwa. Universities, Employability and Human Development. London, UK: Macmillian Publishers, 2017.
"What Is Employability and Why Is It Important?" Future Learn. Accessed March 04, 2019. https://www.futurelearn.com/courses/career-success/0/steps/21285.
"What Is Employability?" The University of Edinburgh. April 14, 2016. Accessed March 04, 2019. www.ed.ac.uk/employability/staff-information/what-why-employability-important/what-is-employability.
Article featured on Worldbound, edition n.1-2019.