English-taught courses increase at Università Cattolica
MILAN - UCSC International held its first Spring 2013 Orientation Day at the end of January, welcoming students deriving from countries including Australia, Brazil, Chile, Colombia, France, Germany, Mexico, South Korea, Spain, and USA to Università Cattolica del Sacro Cuore's Milan campus.
As students embark on this innovative experience, new friendships begin to blossom, students set out to explore the beauties of Università Cattolica, and learn to navigate the cosmopolitan city of Milan. On the academic front, students will be expected to finalize their selection of courses by February 15.
Amongst several info sessions, a welcome lunch buffet, and a university campus tour, students were invited to attend a new presentation about the selection of UCSC International Curriculum Courses, hosted by Professors. Course themes and topics were discussed.
Given the ever so wide selection of courses available to International Students, during the "Drop/Add" period, students are given the opportunity to attend different classes of interest in order to clarify expectations and verify that the terms of participation have been understood.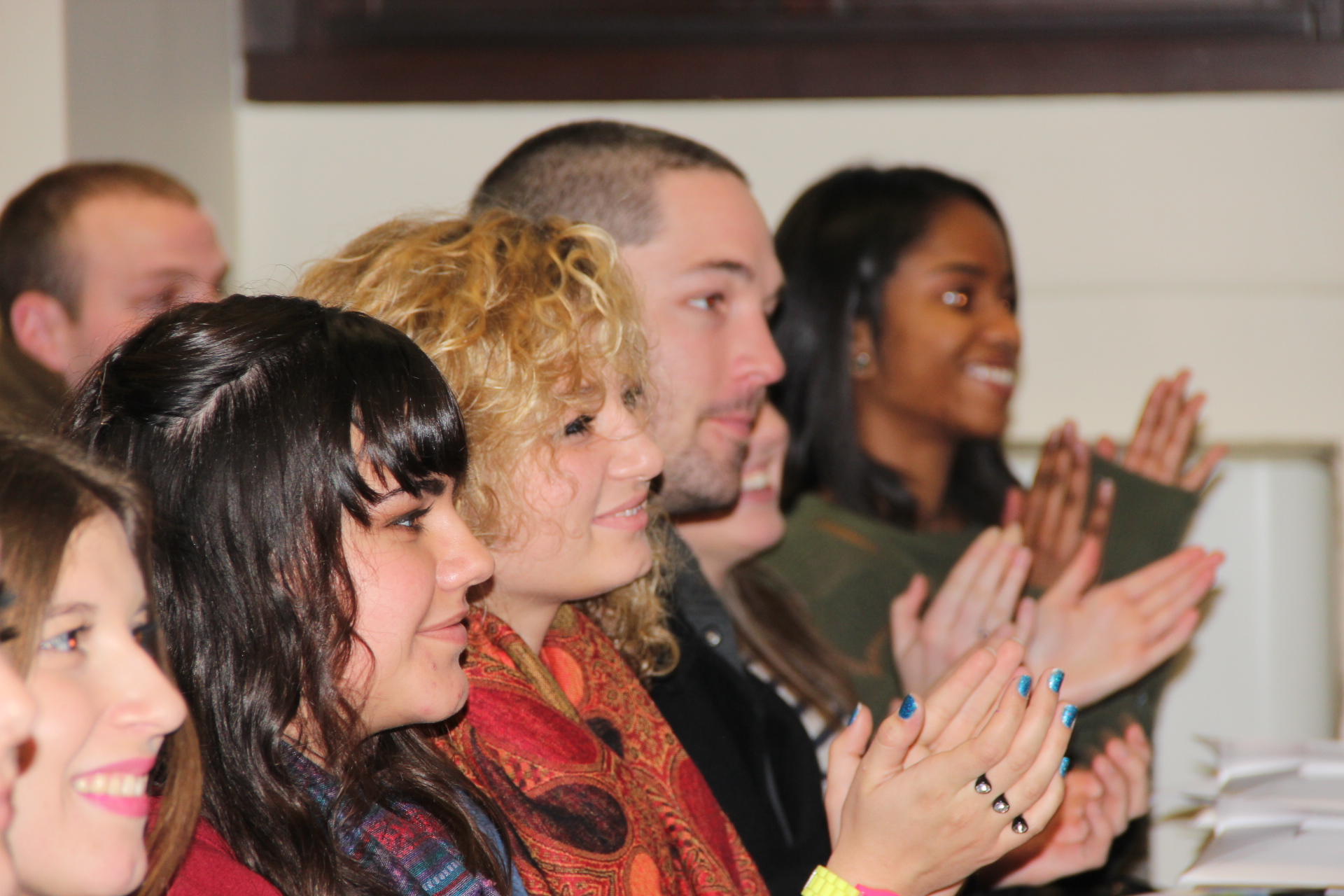 International Students at the Spring 2013 Orientation Day 1
International Students may choose to create their own semester of study by selecting two different academic paths from two curricula, with two different academic calendars.
UCSC International Curriculum, a distinctive and boastful feature of the study abroad and exchange program, allows students to take English-taught coursework, along with an Italian Language and Culture Course.
Students with an adequate Italian Language Proficiency may chose to take Italian-taught courses from the UCSC University Academic Curriculum, as well as English-taught courses from the UCSC regular courses in the field of Economics, International Management, Banking & Finance, Sociology, and International Relations.
Around 120 students will be expected to follow the UCSC International Curriculum course this semester. Students may chose from eighteen different courses for the Spring semester.
12 Italian students from the Faculty of Language Sciences and Foreign Literature Faculty will be participating in the UCSC International Curriculum courses this semester.
Orientation Day Course Presentations
From the Catwalk to the Classroom: an Introduction to Modern Italian Fashion by Professor Lucia Ruggerone, is amongst five new courses for the Spring semester. The course will look at the social history of modern fashion and how it came about in modern Europe. The course will focus on how Italian fashion formed, through the influences of culture, geography, and politics. Finally, students will study fashion communication and enjoy the presence of renowned guest speakers from the fashion industry.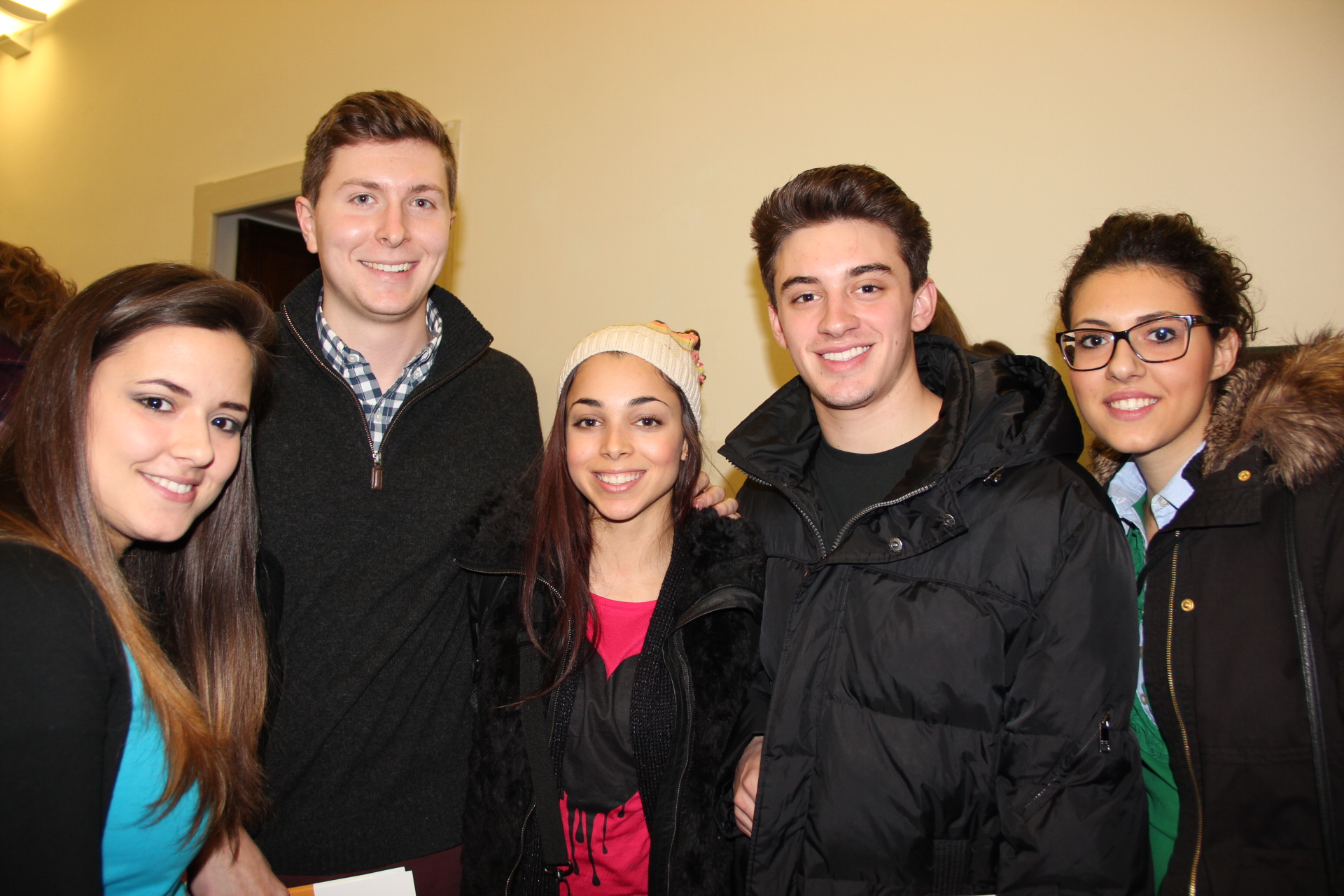 International Students during the Orientation day bufett
Taught by Professor and Scriptwriter Mara Perbellini, Creative Italian Storytelling: from Literature to Cinema to other Forms of Fiction is a course based on the adaptations of novels from Italian Literature. The course will also incorporate a creative experience through literature and cinema, through the writer's lab. Students will be given the tools to creatively write a story and develop it into a short film screenplay.
Federico Fellini and Contemporary Italian Cinema, also taught by Mara Perbellini draws on the impressive world of director Federico Fellini, through his world acclaimed film "La dolce vita." Furthermore, students will discover the main trends and filmmakers in contemporary Italian cinema, including Roberto Benigni's "La vita è bella."
"Cinema is like a mirror to our world. Learning about Italian cinema is like talking about our culture," Professor Mara Perbellini said.
Reading Milan and Italian cities: Place-Making and Cultural Resources, taught by Professor Silvia Mazzucotelli Salice, is an interactive course connecting the crossover between culture and the city. Field teaching is an integral part of the course, as it gives students an opportunity to understand the real-world situations. Milan will be looked at in details, and trips around the city will be carried out.
The final course was presented by Professor Stefano Procacci, with The European Union in the World: a Superpower in the Making? Students will analyze the European security environment from both a theoretical and an empirical perspective. Students will be expected to discuss the current topics of the day, and the policy implications of the issue. With the help of Professor Stefano Procacci, students will attempt to answer the question "Who rules today in Europe?"
Students may choose other courses about Entrepreneurship, Italian opera, cooking, digital journalism, and design. To see the full list of courses, click here.
The second Spring 2013 Orientation Day will be held February 19, 2013.