A Champion of World Health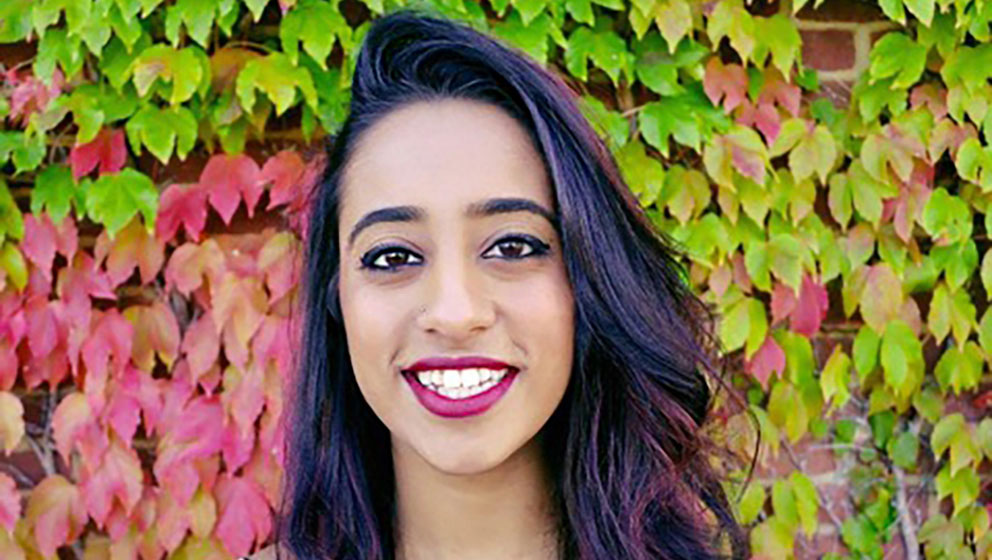 Alysha Hemani is from Little Rock, Arkansas and attends Hendrix College. She does what she calls the "Jazz of Indian Dancing," Bollywood dancing that she's been doing since she was only seven years old. She has performed at weddings, and she considers it one of her passions. When she's not out dancing, she's works as the President of her school's chapter of Advocates for World Health, a charity devoted to bringing medical supplies overseas to relief agencies in 3rd world countries and developing nations.
Currently, her nonprofit chapter is sending supplies to Alexandria Hospital in St. Ann's, Jamaica, to turn its clinic into a fully functioning hospital. Unfortunately, the clinic is unable to provide emergency services, given its position on top of a large mountain. Supplies to the clinic would allow for more facilities outside of the main center, which is thirty minutes away from each of the three towns surrounding it.
Alysha is saving lives, literally, by doing the work that she does. If you can donate to her chapter, you'll be doing those who do not have the same luxuries as you, like access to healthcare, a huge favor. It's ways like these we can understand the in-our-face-but-still-hard-to-see privileges in our lives: the ability to walk outside our doors and check-in to a hospital. From that, Alysha is helping everyone. Alysha says Universita Cattolica del Sacro Cuore helped her academically. She's appreciative of the Cattolica style of teaching, the field trips, management courses (which her school doesn't offer), guest speakers, and it gave her a better sense of how international business works. During the Spring 2017 semester she traveled extensively, going on trips on all but three weekends to Paris, Switzerland, Lake Como, Lake Garda, Venice, Florence, Rome, The Amalfi Coast, Hamburg, Nice, Amsterdam, Barcelona, London and Dublin. In Paris, she saw Drake. Pushing her way to the front row, she was so close she could almost touch him.
As an American student, she was a rigid planner. Now, she's taking life as it comes. Like a lot of other international students, Alysha changed in a few ways. I am privileged to have met someone with such a dynamic personality and caring heart, and I hope all the readers will get the chance to donate to her Advocates for World Health chapter.