Meet the experts. Higher Education Internationalizations VS COVID-19 - Gary Rhodes, California State University at Dominguez Hills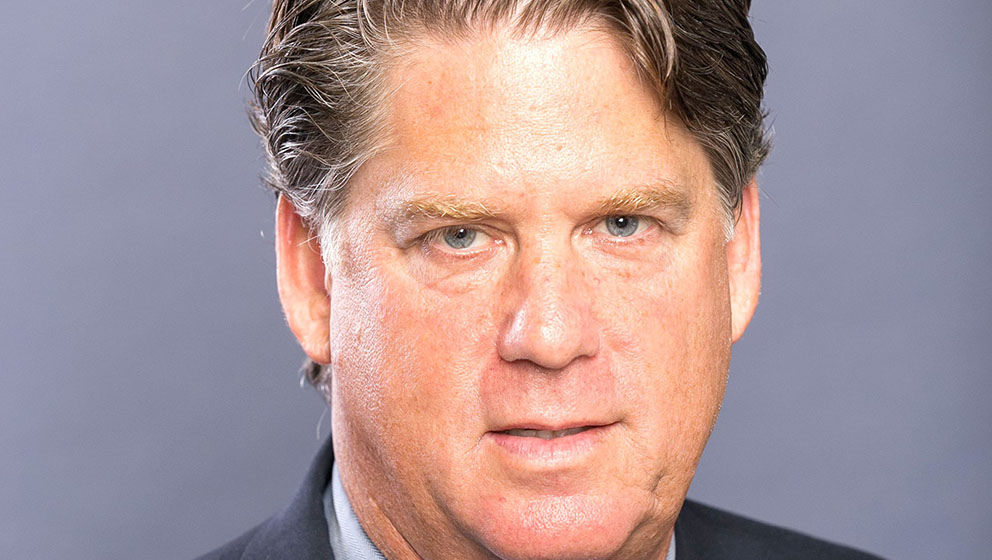 GARY RHODES is Director of the Center for Global Education at California State University at Dominguez Hills (CSUDH), which serves as national resource to support internationalization of higher education, with a special focus on student mobility issues.
How important is it for a university to have an emergency plan ready for situations like this?
For most students, study abroad can be a very important and life-changing experience by living, learning, and studying in a country outside their home country. While there have been other viruses that have been significant health issues in the recent past that have impacted higher education, study abroad and countries around the world, including the Highly Pathogenic Asian Avian Influenza (H5N1)1 in 1997 and Severe Acute Respiratory Syndrome (SARS)2 in 2003, the impact of the Novel Coronavirus (COVID-19) has closed most higher education institutions around the world, converted in-person courses to online courses, and has made it difficult for students to both go to study abroad destinations outside their home countries and for students already abroad to return home. Not since the 1918 Pandemic Influenza3 has a health issue impacted higher education globally to the level of COVID-19.
There are a wide variety of health and safety issues that can impact universities on their home campuses. Some of the health and safety issues that can impact student mobility
programs include:
Alcohol and drug use and abuse

Conflict between students or between students and program faculty/staff

Crime and violence

Crisis management

Emergency communication

Environmental challenges/disaster response

Faculty and staff leaders with limited knowledge and skills to support effective decision–making for health and safety support

Fire safety

Kidnapping and terrorism

Legal issues abroad

Medical/physical health response

Mental health support

Political instability challenges/response

Responding to discrimination abroad

Responding to guidance of World Health Organization, and Government International Health Organizations, Including the U.S. Centers for Disease Control and Prevention and other national health organizations

Responding to Government International Travel Safety Organizations, Including the U.S. Department of State Abroad. Private international travel health and safety companies can also provide useful guidance

Science laboratory hazards

Sexual harassment and assault

Supporting students with special needs and disabilities

Transportation safety

Tropical diseases/special health issues in the developing world

Water safety

Other health and safety challenges4
While most health and safety issues impact individual students, individual faculty and staff, individual campuses, individual countries, and individual regions, COVID-19 has had a global impact on higher education. Whether it is to support students at their campus or supporting students studying around the world, universities around the world continue to respond to COVID-19 and they will continue to respond to
its impact for the rest of 2020 and beyond.
The time to prepare to respond to COVID-19 or any of the other health and safety issues in the list above is not after an incident takes place. COVID-19 has reinforced the importance of taking health and safety issues seriously and being prepared to respond to the many potential health and safety issues.
Most universities have an emergency planning committee that meets on a regular basis to limit health and safety challenges and to plan for effective response if an incident takes place. It is important that international health and safety issues and staff from the international office are included on these committees to support effective planning. The international office should also be developing health and safety plans and have at least one staff member who has a targeted role to monitor national and international health and safety issues and support pre-departure, while abroad and re-entry planning for students, faculty and staff, leading efforts to disseminate and practice and update plans. It is important that these plans are not only in writing, but that staff and faculty who support programs are trained to implement them. It is also critical that students, before and during study abroad are provided with guidance on how to prevent and respond to health and safety challenges.
What do you think is the biggest lesson that higher education institutions are learning from the COVID-19 crisis?
On the one hand, the COVID-19 crisis has provided additional focus on the importance for higher education institutions to take health and safety issues and challenges seriously and that advance planning for any challenge or crisis can help respond to any potential incident…in this case, COVID-19. I think that a presentation I did at Università Cattolica del Sacro Cuore, with staff in the international office and other
parts of campus provided an opportunity to focus on health and safety issues. That focus helped to enhance campus action plans, which supported the COVID-19 response.
The challenges of COVID-19 have placed a clear focus at higher education institutions around the world that global health and safety issues can impact their faculty, staff and students and their financial stability. I think we should also find ways to respond to this global pandemic in ways that reinforce the importance of the role of higher education for global health and safety and global cooperation and understanding.
Higher education institutions are currently living through the COVID-19 crisis. Many university leaders, international office staff, faculty, and students are currently working, studying and doing research from home, when they can. Borders are closed; the numbers of airplanes to travel internationally are limited. At the same time, university research is critical to develop new vaccines to limit the potential of COVID-19 to impact people in the future as well as to develop new medicines to treat those who have been impacted by COVID-19. It is critical for universities to continue to take a lead in responding to the many impacts of COVID-19. It is important for higher education institutions to inform their local, national and global communities that they have a role in moving forward after COVID-19. Many in the international
higher education field have made the case that peoples, countries, and cultures around the world are interconnected and the challenges that impact others in countries outside of their home can impact people at home. COVID-19 has made this case clear. A health issue that started in China has made a significant global impact.
I would suggest that this is an opportunity for higher education institutions to not only provide support to the critical COVID-19 issues that are impacting the city, region and country where they are based, but also make the case that by helping others globally, universities are helping themselves. While there are some who focus on fear and long-term closed borders, universities around the world
can make the case that they are one of the most important places where prevention of pandemics and effective global understanding and cooperation can be supported. While it may be challenging to think beyond the challenging current health tragedies of COVID-19, it may also be a time to think about how universities around the world can make the case for developing more teaching, research and community service initiatives to support global cooperation.
Whether in-person, online, or through study abroad, it is important to make the case that through support for global initiatives, from the global issues in each academic field, to broad-based, interdisciplinary initiatives, that could respond to global challenges highlighted in the United Nations Sustainable Development Goals5, university faculty, staff and students can support a more positive future at home.
Reference Links:
1 Highly Pathogenic Asian Avian Influenza (H5N1)
2 Severe Acute Respiratory Syndrome (SARS)
3 Pandemic Influenza
4 SAFETI Clearinghouse Program Audit Checklist: Crisis and Risk Management, Center for Global Education at CSUDH
5 United Nations Sustainable Development Goals
Article featured on Worldbound, edition n.4-2020.