Campus: Milan
---

School: Economics
---

Intake: January 2024
---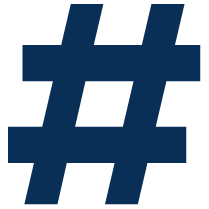 Edition: 8
---

Language of instruction: English
---

Duration: January 2024 - December 2024
---

Total ECTS: 60

The programme in Data Science for Management offers a comprehensive training in computational and statistical methods for management from a problem-solving perspective.
Students are taught by both academics and professionals employed in dynamic companies dealing with data analysis, prediction and evidence-based decision making.
Learning objectives
The programme's ambitious goal is to empower students with technical as well as soft skills which are increasingly required by companies around the world to cope effectively with the digital revolution and develop new business opportunities. This way, graduates of the programme will have access to a rapidly expanding and highly rewarding job market.

The Master has been designed around eight core courses (structured in lectures, labs and seminars) that cover a variety of fields including: database systems and programming, statistics, text and web mining, data analytics and machine learning.
Students acquire solid computational and statistical skills to tackle real business problems, exploring a variety of industry-standard tools (such as R, SAS and Python); they will also be offered the opportunity to acquire the «Machine Learning with SAS Viya» certification.
The Master relies on an extensive network of dedicated partner companies and institutions which provide highly professional teaching, real-world case studies and mentoring.
Our partner companies offer a variety of internship opportunities. These are introduced during a dedicated one-day meeting at the beginning of the second term of the Master programme where companies' projects are matched with students' interests and talents.
An internship usually lasts from four and up to six months, and represents a great way to enhance student's learning, technical skills, as well as team working.
If successfully completed, the internship may lead to a job offer; it also represents a valuable experience when searching for a job.