Campus: Milan
---

School: Economics
---

Intake: September 2023
---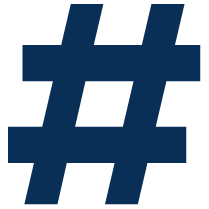 Edition: 13
---

Language of instruction: English
---

Duration: MIB Fast Track: 12-15 months (depending on the duration of the Internship); MIB International Track: 15-18 months MIB; Master level Track: 24 months (1-year specialization abroad, post MIB Year 1)
---

Total ECTS: 70, 100, 120 (depending on track)
The Master in International Business provides a relevant training experience that allows participants to join the next wave of dynamic business leaders. The programme will train you to have the skills needed to succeed in the global marketplace.
Contents are designed according to firms' requirements, allowing companies to select up-to-date competencies to successfully face global business perspectives in rapidly changing economies.
MIB challenges its students through rigorous coursework and practical work activities, training its students to place concepts and theory into practical application. Set in diverse global contexts and in a global classroom, MIB students don't merely think global, they simply become global.
Students with some years of work experience will be considered for the Executive class. More Info.
Learning objectives
Students will be asked to use all the acquired knowledge and skills to solve international management problems, consolidating them and applying them to the real world of business. Close collaboration with companies forms an essential facet of the programme. The skills we cover include change management, customer-driven transformation, group negotiation and management of intercultural communication projects, business process analysis and management. This provides participants with first-hand access to professional expertise to prepare them for the international business world.
Company visits are an effective way to observe professions in real operating environments. The MIB Staff organizes visits to the most significant companies of the Italian territory operating worldwide.