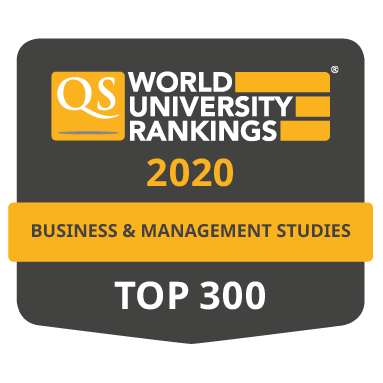 Campus: Milan
School: Economics
Intake: September 2020
Duration: MIB Fast Track: 12-15 months (depending on the duration of the Internship); MIB International Track: 15-18 months MIB; Master level Track: 24 months (1-year specialization abroad, post MIB Year 1)
Language of instruction: English
Total ECTS: 70, 100, 120 (depending on track)
The Master in International Business provides a relevant training experience that allows participants to join the next wave of dynamic business leaders. The programme will train you to have the skills needed to succeed in the global marketplace.
Contents are designed according to firms' requirements, allowing companies to select up-to-date competencies to successfully face global business perspectives in rapidly changing economies.
MIB challenges its students through rigorous coursework and practical work activities, training its students to place concepts and theory into practical application. Set in diverse global contexts and in a global classroom, MIB students don't merely think global, they simply become global.
Students with some years of work experience will be considered for the Executive class. More Info.
Learning objectives
Students will be asked to use all the acquired knowledge and skills to solve international management problems, consolidating them and applying them to the real world of business. Close collaboration with companies forms an essential facet of the programme. The skills we cover include change management, customer-driven transformation, group negotiation and management of intercultural communication projects, business process analysis and management. This provides participants with first-hand access to professional expertise to prepare them for the international business world.
Company visits are an effective way to observe professions in real operating environments. The MIB Staff organizes visits to the most significant companies of the Italian territory operating worldwide.
Career opportunities
The aim of the programme is to offer MIB students a diverse career, providing the opportunity to work in varied roles and geographies.
The occupational opportunities provided for students graduated in International Business could be listed among:
Large Multinational Enterprises
Students being able to work efficiently in multicultural teams may find placement in a large number of functional areas by practicing management skills in the international arena.
Consulting Company
A large number of consulting projects are oriented to support the multinationals in the management phase of their international positioning and efficient integration of their network of subsidiaries worldwide. The Master in International Business prepares students for projects related to cross border management.
Small and Medium Enterprises (SMEs)
Graduates in International Business will be able to fill the role of Business Development Manager and/or Export Manager. They will be able to identify and select international market opportunities by understanding and capturing the added value through export strategies or other entry modes.
Government agencies and NGOs
The Master in International Business also focuses on the applied economics and on the economic policies. The practical study of the role played in global business by governments and supranational institutions help International Business students to become preferential candidates for covering positions in government agencies and NGOs operating on international scale.
Main job profiles would be: Business Manager, Supply Manager, Financial Manager, Business Analyst, Logistics Manager, Managing Consultant, Import-Export Specialist, Entrepreneur.
Faculty
A prominent faculty of over 20 teachers and researchers working across the campus deliver the Master's. They are the pillars of our academic excellence. They shape and direct students' learning so that the business and management expertise offered is state of the art. A distinctive aspect of our faculty is its multicultural composition. It helps students explore and understand issues from insightful angles and different perspectives. In addition to the permanent faculty members, there are visiting professors during the academic year.
Our faculty's cutting-edge insights into business issues and management practices are enriched by their involvement with business people and organizations through consulting and executive education activities. This benefits the Master's classroom as well. Business executives are regular guests, thus ensuring the relevance and practicality of our management education.
Director
Alessandro Baroncelli, Università Cattolica del Sacro Cuore
Board of directors
Alessandro Baroncelli, Università Cattolica del Sacro Cuore
Lorenzo Caprio, Università Cattolica del Sacro Cuore
Federico Rajola, Università Cattolica del Sacro Cuore
Marco Lossani, Università Cattolica del Sacro Cuore
Luigi Serio, Università Cattolica del Sacro Cuore
Scientific Council
Alessandro Baroncelli, Università Cattolica del Sacro Cuore
Marco Lossani, Università Cattolica del Sacro Cuore
Luigi Serio, Università Cattolica del Sacro Cuore
Luca Bianchi, CEO Keiron
Sara Dethridge, Senior Lawyer and Lecturer in Law at MIB Università Cattolica del Sacro Cuore
Sikander Khan, Fudan University School of Management, Shanghai
Business Partners
3M
Accenture
Altran
Aran Cucine
Atlantyca Entertainment
Auchan
Bain & Company
Baker & McKenzie
Bolton Group
Brembo
Campari
Chiquita Fruit Bar
Cinecittà
Cleverlab
CNA
Continuum Innovation
Coppa+Landini
Credit Suisse
Disignum
Dolce & Gabbana
DN Logistic
Eataly
Eni
EON Energia
Esprinet
Fedon
Fratelli La Bufala
GES Italy
GMT Partners
Halldis
Holiday Inn
Illy
Innocenti Depositi
IBM
Ica Finance
LVMH
Maurizio Baldassari
Moleskine
Moncler
Na pizz
NCR
Neticon
NH Hotels
New Zealand Embassy
Opus three
Osram
Peroni
Poliform
PSA Peugeot Citroën
R.C. Media
Richemont
Rintal
Rhode&Schwarz
Shaa
Sky
Spring Professional
Stage Entertainment
STMmicroelectronics
Studio Castelli
SGS
UCIMU
Unicredit
UPS