| School | Campus | Duration | Total ECTS |
| --- | --- | --- | --- |
| ASERI | Milan, Italy | January - December 2020 | 60 |
The 2030 agenda: cooperating for inclusion and sustainable development
The new Sustainable Development Goals, approved by the UN in September 2015, will frame policies and actions for political, economic and social development for the next 15 years. The call to international cooperation is urgent: poverty, inequality, conflict, instability, and deep uncertainty still affect everyday life of the majority of world population. The ASERI Master's Course in International Cooperation and Development offers a privileged framework for interdisciplinary analysis of the global situation, and for exploring tentative solutions to the world problems, through the coordinated efforts of governmental and non-governmental actors. Cooperation is indeed a key word in pursuing development and inclusion: cooperation is about empowering the vulnerable, the poor and the marginalized in becoming protagonists of their own development; cooperation is about international aid, but even more about appropriate national and global policies. Ultimately, it is about bridging gaps among people, groups and institutions.
Goals
MICaD offers a robust multidisciplinary training and specialized technical and managerial competences. Both are key in forming the ability to interpret local and international events, to interact with all stakeholders, to identify and manage environmentally and local culture friendly interventions.
Thus, MICaD trains young professionals to contribute to development cooperation with their knowledge, creativity, personality and professional competences to:
Identify local needs through a bottom-up approach
Manage technical, financial and administrative aspects of cooperation initiatives
Involve local civil society in identifying and managing resources
Collaborate with national and international institutions within the local policy framework
Promote good governance, human rights and human dignity within state and non state actors
Address transnational issues such as migration, trafficking and money laundering
Promote institution and democracy building
Career prospects
The MICaD program conjugates theoretical knowledge and practical experience, so to give students a specific set of professional skills to successfully face the global job market, and to foster development cooperation with personal creativity competence:
Identifying local needs, valorizing partnering, bottom-up approaches.
Managing technical, financial and administrative aspects of cooperation initiatives.
Accompanying development actors and civil society in identifying resources and deciding upon their use.
Collaborating with national and international institutions within the policy framework of the country where projects are implemented.
Professional roles
Building on their previous academic studies and professional experience, students who complete the Master are well equipped to take on professional roles in international cooperation within NGOs, IOs, private or public agencies. In particular:
Project Cycle Experts
Project Assistant or Manager
Analyst/Researcher/Evaluator
Communications Officer
Fund Raiser
Partnership Coordinator
Humanitarian Officer
Administrative Officer
Human Resources Officer
Alumni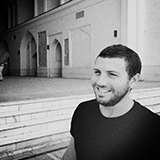 "More than 9 years have passed after my graduation: I have lived in three continents, overcome many adventures, collected much professional satisfaction and amazing human experience. I am currently managing a project about the reintegration of Al Shabhab former fighters in Somalia through a community reconciliation process. I arrived to Kenya 8 months ago after an internship at the International Criminal Tribunal for Rwanda during the Master, some experiences with few Italian NGOs, a long mission in Afghanistan with the Italian Ministry of Foreign Affairs, human rights officer at the United Nations and finally working at the International Development Law Organization. It has been an intense professional journey: thank you ASERI for making this possible."
Francesco Ponzoni, Program Manager and Legal Adviser at International Development Law Organization, Kenya, MICaD 2006/07
---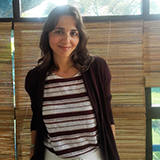 "The most remarkable aspect of MICaD at a professional level is the unique opportunity you have to be trained by high level professors, who are professionals coming from a wide variety of organizations, such as noteworthy Universities, international NGOs, and International Organizations. The master course provides you with a range of tools for economic and social macro and micro analysis, combined with good managing tools. Other important aspect is the multicultural environment you live in the classes, studying with colleagues coming from all over the world. Until now I keep in contact with my master's mates. It gives you the opportunity to live a social experience while you are learning and preparing for your professional career."
Inmaculada del Pino Alvarez, Food Security Project Coordinator, FAO, São Tomé e Príncipe, MICaD 2009/2010
---
"The MICaD program introduced me to a wide range of opinions and perspectives, and by keeping in touch with my professors and my classmates as they launch their careers all over the world, I continue to lean on this network to broaden my own
world view and gain a deeper understanding of events as they unfold. Through the coursework at ASERI, I gained a greater appreciation for monitoring and evaluation, and have leveraged those skills to pivot my career towards program evaluation, and found a new calling in making sure that services deliver on the promises that are made to beneficiaries."
Katie Sullivan, Research & Evaluation Manager at Urban Initiatives, USA, MICaD 2010/11
---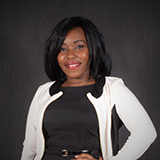 "Truly, the Master in International Co-operation and Development is a course that has been so beneficial to me and I continuously recommend it to individuals who have a calling to change the world through development because it provides the necessary foundation for you to cope with the realities that exist in the world. This course will teach you to manage projects, to understand the public space, to analyse the information around you but more importantly to know what your role is as a citizen of the world. This is a course that will prepare you to challenge the status quo and be a change maker. As an alumnae and a youth development specialist, I would recommend this course to you: the change maker, the status quo challenger and the altruistic citizen of the world."
Carolyne Nyokabi Njuguna, Founder and Executive Director of Impacting Youth Trust, Kenya, MICaD 2011/12