Campus: Milan
---

School: ASERI
---

Intake: January 2024
---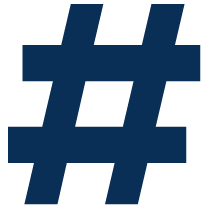 Edition: 18
---

Language of instruction: English
---

Duration: January 2024 - December 2024
---

Total ECTS: 60

The 2030 agenda: Making for Inclusion and Sustainable Development Happen
The new Sustainable Development Goals, approved by the United Nations in September 2015, will frame policies and actions for political, economic and social development in all countries, till 2030. The call to build strong international partnerships is urgent: poverty, inequality, conflict, instability, and deep uncertainty still affect everyday life of the majority of world population.
The ASERI Master's Course in International Cooperation and Development offers a privileged framework for interdisciplinary analysis of the global situation, among a group of international students, scholars and professionals.
We explore tentative solutions to the world problems, through the coordinated efforts of governmental and non-governmental actors.
Partnership is indeed a key word in pursuing development and inclusion: cooperation is about empowering the vulnerable, the poor and the marginalized in becoming protagonists of their own development. Partnering for development is about local projects, but even more about appropriate national and global policies. Ultimately, it is about bridging gaps among people, groups and institutions.
Learning objectives
MICaD offers a robust multidisciplinary training and specialized technical and managerial competences. Both are key in forming the ability to interpret local and international events, to interact with all stakeholders, to identify and manage environmentally and local culture friendly interventions.
Thus, MICaD trains young professionals to contribute to development cooperation with their knowledge, creativity, personality and professional competences to:
Identify local needs through a bottom-up approach
Manage technical, financial and administrative aspects of cooperation initiatives
Involve local civil society in identifying and managing resources
Collaborate with national and international institutions within the local policy framework
Promote good governance, human rights and human dignity within state and non state actors
Address transnational issues such as migration, trafficking and money laundering
Promote participatory processes, institution and democracy building