Is higher ed ready for 2020? Meet the experts. John Hudzik, Michigan State University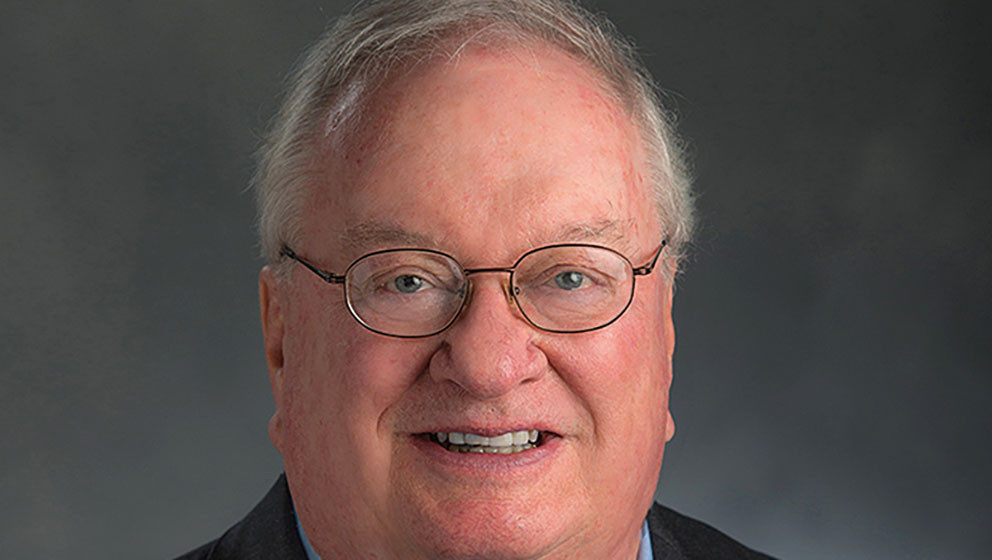 JOHN HUDZIK is a Professor, Michigan State University and NAFSA Senior Scholar for Internationalization. He was MSU Dean and Vice President of International Programs and Global Engagement 1995 to 2010, and Acting University Provost in 2005. He is a past President and Board Chair of NAFSA as well as past President of the Association of International Education Administrators, and a Fulbright Senior Scholar to Australia. He serves on numerous policy boards and publishes frequently on an array of internationalization topics, including Comprehensive Internationalization. He is a frequent speaker at global conferences and a consultant on strategic institutional planning for internationalization. He is recipient of several national and international awards for his work in internationalization, including from EAIE, AIEA, and IEAA, and also recipient of awards for his research on judicial systems. He is chair of CHEI Scientific Committee, at Università Cattolica, Milan. He is also a member of the strategic internationalization grants review committee for STINT in Sweden.
What is the future of higher ed?
It is popular among some in the interest of generating headlines to say that globalization is weakening or coming to an end, and that support for higher education internationalization is diminishing. Globalization is not going away, although perhaps morphing and maturing. The need for higher education international engagement to benefit all students, staff and communities will increase, not decrease. Recent survey and anecdotal data do not suggest rapidly declining funding trends for internationalization. Some key trends shape these viewpoints.

Global Higher Education Capacity
Global higher education spaces in number and quality are growing rapidly; most growth is outside Europe, N. American and the Antipides—Expanding from about 100m seats globally in 2000 to 350m plus by 2030. Massification of higher education participation fueled by global growth in the middle class is a primary factor. Higher education supply/ demand imbalances in some countries and regions, and a growing middle class able to support student mobility will triple those moving cross borders for higher education to as many as 16 million students annually. Models of mobility (short, long, internships, and not-for-credit) will proliferate to meet a more diverse set of mobile students. With increased global high education quality, traditional mobility routes favoring Europe and N. America will diversify. Bottom line: global competition will increase for student and faculty mobility based on cost, convenience, quality and access to cutting-edge opportunity. Internationalization of the curriculum at home will grow in importance to provide access to global learning for all.

Global Research Capacity
High quality cutting edge research will likewise grow and spread globally, already challenging, if not breaking the somewhat near monopoly hold of Europe and North America on cutting-edge knowledge production. Asian research capacity as a proportion of global research will surpass both Europe and the U.S. in a very few years, and Africa and Latin America-based research will expand. A proliferation of sources and support for knowledge creation will encourage formation of cross border research and other forms of inter- institutional partnerships to access cutting-edge ideas on a global scale and to enter the global pathways of cutting edge knowledge.

Globalization
The global spread of ideas, funding and talent will continue to push the globalization of both societal challenges and opportunities when it comes to labour markets, economic development, dealing with infectious diseases, environmental protection and peace and justice—to name a few. The WWWeb and ease in travel and unfettered flow of ideas are major factors. Multi-national-corporation dominance shaping the priorities and impact of globalization will have to be softened to address opportunities for all segments of societies. Pressure will increase everywhere to advance institutional internationalization in teaching/learning, research/ scholarship, and community engagement/problem solving to help avoid the marginalization of large segments of society on a global playing field. Globalization is not going away; it will change In terms of who wields power, makes the rules of global engagement, and who benefits from it. Communicable disease will not stop at borders, sources of global conflict and injustice will not stop at borders, economic challenges and opportunities will continue to evolve within a global net.

Widening Beneficiaries of Globalization. (Civic engagement and internationalization)
A kind of internationalization version 2 will be needed to widen the beneficiaries of global engagement and lesson the burdens on those negatively affected by it. Higher education will have to play a more visible and effective role to help their communities engage globalization in ways beneficial to all, not just elites. Higher education internationalization of teach/learning, research/scholarship and community engagement will grow in importance if students are to be globally competitive, faculty and institutions to be relevant, and communities to benefit from continuing globalization.
Article featured on Worldbound, edition n.3-2019.