Meet the experts. Internationalisation in their eyes: Rajani Naidoo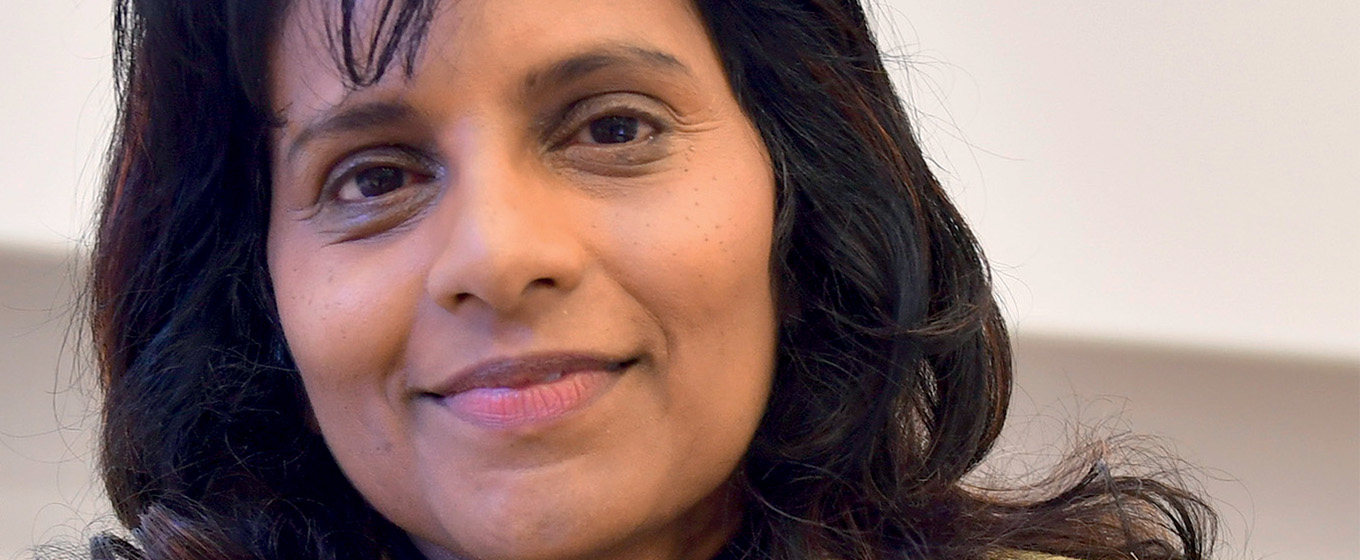 RAJANI NAIDOO is Vice-President (Community and Inclusion) Professor and Director of the International Centre for Higher Education Management at the University of Bath in the UK. She is a graduate of the Universities of Cambridge, UCL and KwaZulu Natal. She holds a UNESCO Chair in Higher Education Management, sits on the R&D committee of the European Foundation for Management Development and is Visiting Professor at Nelson Mandela University, South Africa. She is also head of the race equality task force at the University of Bath. She has delivered keynotes at numerous international conferences in a wide range of countries and her funded research has included higher education and social justice, competition and collaboration and equitable international higher education partnerships. She has been appointed as an expert advisor to numerous international bodies and has recently been an international reviewer for the Finnish Academy of Science. She was previously on the executive governing council of the Society for Research in Higher Education. She is a member of the research and development steering committee and sits on numerous journal editorial boards including the British Journal of Sociology of Education, the International Journal of Sociology of Education and Philosophy and Theory of Higher Education. She is co-editor of a book series on Global Higher Education (Palgrave) and on African Higher Education (African Minds).

What role do you think universities should and can play in our lives now and in the future? What should they be providing to society as a whole?
I think one of the big issues that universities should contribute to is how to heal the fractures in our society. We have escalating poverty, violence, and inequality - the whole future of our planet is endangered, so I think universities through research, teaching and social engagement should tackle these issues. We should look very carefully at how the research and our teaching impact these factors. I think it's important to understand that all universities can't do everything. We need to have a system that works very well where different universities tackle different aspects of these issues and are valued and rewarded for it. The most important thing that universities need to reclaim is the freedom to call truth to power because that's something that we are losing and the only way in which we can do that is to stand together collectively and fight against incursions to academic freedom.
How do you feel what's happened in the last few years has interrupted or accelerated the trends that you've been seeing?
What has happened in the last few years has been both positive and negative in terms of the pandemic. I think the one amazing thing that has made me proud to be in the higher education sector is the extent to which higher education institutions worldwide responded to the crisis in so many positive ways - from contributing to masks and ventilators to the development of the vaccine in such a short period. When I think about all the reports that we get from our managers on our doctoral programme in higher education management who represent more than 50 countries, the collaboration across borders that has happened is incredible. Overall it's taught us how important it is to collaborate, what some of the negative implications of competition are, but it has also taught us about how to exist and how to reach people virtually and that's been quite interesting. This has transformed how we teach, how we manage, how we relate to each other, and so on.
People getting real work experience before they leave university is a very positive trend. How much focus on practice-based learning has taken away from the sense of university as a 'quest for knowledge?' Has this all become too tactical?
I believe it has had to become practical and tactical for certain groups of students. Placement puts you in a very good position to enter the job market so there are many reasons why placements are useful as well as for learning very important skills on the job. I think the problem is, we either go very academic where we are widening our horizons and focusing on intellectual development, or we go very practical. It would be very good to have a mixed curriculum. You can get the depth and then you can touch on other aspects of the curriculum. This period gives us a good opportunity to look at what we want young people to learn.