A weekend at Fuorisalone 2023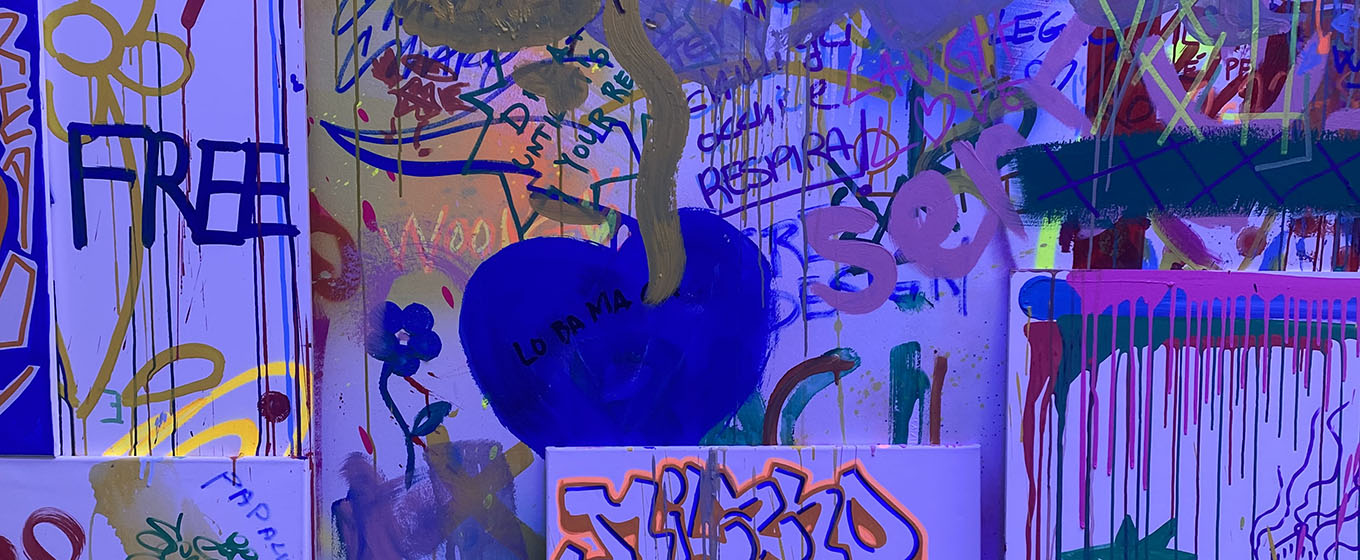 by Lisa Gunnarsson

If you're a university student, you must be familiar with the stress that comes with being...well, a student. You're constantly juggling classes, assignments, and exams, and it can be challenging to find time to do something fun and stimulating. But what if you could combine your favourite interests with some exciting activities in the city? Fuorisalone can do just that!
Fuorisalone is an annual event that takes place in Milan, Italy, and it's an excellent opportunity to immerse yourself in the world of design and innovation, and to get inspired by the latest trends and ideas. It's a week-long event that runs concurrently with the Milan Furniture Fair, Salone Del Mobile, and it features exhibitions, installations, talks, and workshops.
The event attracts designers, artists, architects, engineers, and business leaders from around the world who come to showcase their work and ideas, and the city itself completely transforms. The atmosphere becomes electric; with bustling energy, music and crowds filling the streets. People from all walks of life come together, creating a sense of community and excitement that's hard to find anywhere else. It's a truly unique experience.
So, why don't you take some time off this weekend and explore some of the events and installations? Here are five exhibitions and events based on your interest that you can't miss at Fuorisalone, THIS weekend.
For those interested in….
…Art
Artemida Experience is presenting "Arte & Design," a contemporary art exhibition during Design Week 2023. The exhibition features 50 artists and designers who will showcase their artwork with furniture. The artwork ranges from figurative, abstract, and contemporary to pop styles, with a focus on sustainability. The exhibition is a must-see event for art and design enthusiasts who appreciate elegance and refinement. One of the featured artists is Noah, a 4-year-old painter who is renowned for being the youngest painter in the world and has already exhibited his works in New York.
Where: MA-EC Milan Art & Events Center - — via Santa Maria Valle, 2, Milano
When: Saturday, Sunday 14:00 - 21:00 (Ps. For both days between 15:00 – 19:00, you have the chance to meet with the artists)
Entry: Free
Read more
...Architecture
Cesare Roversi is collaborating with YACademy to present five architectural mock-ups that were created by international students during YACademy's 2022 classes. These mock-ups include potential interior design solutions for 10 Corso Como, projects proposing installation and exhibition solutions for historical sites, and a project in collaboration with WWF that involves creating observation points for the oasis of the Bussento caves. The mock-ups are displayed in Cesare Roversi and YACademy's spaces in Milan. YACademy is an educational institute that provides talented young architects with networking and real project experience. Cesare Roversi is a firm specialising in architecture for interiors and furniture for homes, hotels, and offices, and can work on projects on a case-by-case basis or create serial products on a vast scale. Don't miss out on this chance to witness the creativity of young architects and gain inspiration for your own future projects!
Where: Manuel Zoia Gallery — Via Maroncelli, 7, Milano
When: Friday, Saturday, Sunday, 10:00 - 19:00
Entry: Free
Read more
...Engineering
ATI Project, an international design firm specialising in architecture and engineering, is presenting "Artificial Intuition: Design Inspired by AI" at Milan Design Week. The exhibition showcases the firm's research on the potential for interaction between human creativity and artificial intelligence. Through images and videos, the exhibition inspires innovative design forms and approaches by exploring AI's alternative use of known tools. Collaborating with Milanese photographer and Art Director Gabriele Giussani and technical partner Materieunite, ATI Project's event combines unconventional photography and experimental techniques to offer visual suggestions that stimulate new creative ideas for imagining objects and spaces of the future. It's sure to be an inspiring and thought-provoking exhibit.
Where: ATI Project (c/o MAC7) — Via Imbonati, 18, Milano
When: Saturday, 10:30 - 15:00
Entry: Free
Read more
…Fashion
Galleria Fumagalli is hosting a multidisciplinary event presenting Chiara Lecca's Collective Clarulecis and its investigation into the relationship between humans and their habitat. The project "Animals & Trees" includes a temporary shop of Clarulecis' experiments on fabric and clothing with frottage and eco-print techniques, a dance performance called "Habitat" that combines movements from the plant and animal world with more structured anthropic forms, and a workshop that aims to experiment with the frottage technique on fabric adopting matrices collected in nature. The workshop allows visitors to create a customised Primitive T-shirt, thanks to a KIT FOR PRINT conceived by the Collective. The goal of Collective Clarulecis is to recover a connection with the habitat in which we live, either urban or rural, through body movements, sound, and what we wear. This event is perfect for fashion enthusiasts who are interested in exploring the connection between fashion and nature.
Where: Galleria Fumagalli — Via Bonaventura Cavalieri, 6, Milano
When: Saturday, Sunday 13:00 - 19:00
Entry: Free
Read more
…Other interests
Stark's "Trame" is an innovative interactive installation that will be presented at Fuorisalone 2023. The work aims to explore the complex relationships between living beings and their environment, inviting visitors to experience a more holistic understanding of our co-defining space. By creating a constantly changing scenario that evolves in tandem with an interactive soundscape, "Trame" offers a unique opportunity to engage with the interconnectedness of all things. The installation is the result of a collaboration between Stark and architects Alice Buroni and Gloria Lisi, as well as Alex Buroni. Together, they have created a truly immersive experience that challenges visitors to consider how we are all connected to the world around us. Regardless of which type of student you are, if you are interested in exploring new concepts, "Trame" is an interactive installation that is not to be missed.
When: Friday, Saturday, Sunday
Where: Acquario Civico — Viale Gadio, 2, Milano
Entry: Free
Read more

General tips
Make sure to sign up early for the events you're interested in attending. Some events may have limited capacity or restricted entry, so it's important to be prepared and check with each exhibitor for their access policies.
So, this weekend: why not step away from your studies and delve into the exciting world of design and innovation at Fuorisalone? Regardless of your specific interest, you will no doubt have fun. Not only will you be able to take a break from your usual routine, but you'll also discover new and inspiring ideas. Bring your friends and immerse yourself in the latest trends and explore exhibits from talented designers and creatives from all over the world. With so much to see and experience, you're sure to come away feeling inspired and energised, ready to tackle your studies with renewed enthusiasm!