Expand Your Academic Backpack: A Guide to Università Cattolica's Winter Programmes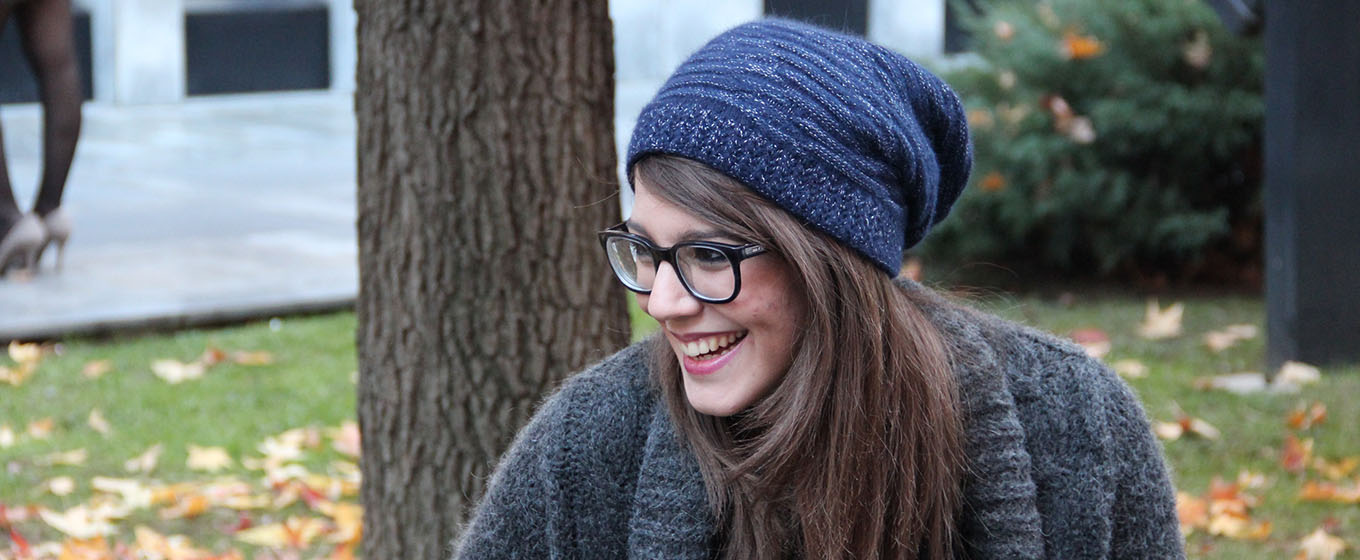 After going on a trip, no matter short or long, are you one of those people who seems to come home with a backpack double the size? Filled to the brim (with whatever it may be), almost impossible to close.
Well, imagine a trip that also expands your, let's call it, "academic backpack." An opportunity to travel and explore a new city - all while expanding discipline-specific knowledge to boost your future employability.
This is exactly what the Winter Programmes at Università Cattolica del Sacro Cuore have to offer.
Over a century-old academic history is prominent when you walk inside Cattolica's campus, located in the middle of the acclaimed Italian city of Milano. Students can be seen walking, talking, and lounging around the green courtyards, taking a break from their studies. An atmosphere of intellectual curiosity, academic rigour, and diversity, as students from over the world gather here, either for a brief period or for their entire degree-seeking journey.
But the moment you walk outside of the campus building, the city is right there, ready to be explored with a backdrop of high-paced traffic, cafes and restaurants on every corner, and the excitement of constantly discovering something new. Museums, parks and perhaps a few old antique shops you joyfully stumble upon while strolling around the cobblestone streets.
Università Cattolica's Winter Programmes can bring you right there, so let's untangle exactly what these programmes are.

What are Winter Programmes?
Università Cattolica, Milano offers a range of short-term courses, with a unique blend of practical and theoretical knowledge with a strong emphasis on hands-on learning through site visits, guest speakers, and industry professionals. These courses, covering a variety of academic areas, are taught in English and available for enrolment in January and February 2023.

What are the main benefits of the Winter Programmes?
First, it is completely personalised. Decide if you want to enrol in one or two courses, and which ones you would like to combine to build your own Winter Programme.
Secondly, they are short (depending on the course, they are either two or three weeks). This means that you can easily fit this journey into your schedule and still get all the benefits an experience abroad has to offer.
Finally, the field trips. Thanks to the hands-on approach of the Winter Programmes, not only will you learn all the theoretical aspects inside the classroom, but the professors will take you out into the real world; with company visits or exploration of important historical landmarks, an experience that perfectly aligns with the core topics of the course, and you will get to put what you learned into practice. See some examples of field trips.

Which courses can you choose between?
Check it out yourself! Read more about each course offered.

Who can apply?
Any student who has…
A grade Point Average minimum of 2.75, or equivalent in the applicant's own university grading system
Completed a minimum of two semesters at the undergraduate level
A good level of English. Non-native English speakers must give evidence of their language proficiency of a minimum B2 level or equivalent (ex: TOEFL Ibt 79, IELTS 6, First Certificate of English, Cambridge ESOL or other certification).

What about housing in Milano during my stay?
Don't worry, leave that up to the Milano International Living Service (MIL Service). MIL Service provides the best residential experiences for students through a team-focused approach. Their professional team's understanding of students' needs sets them apart and allows for quick, effective solutions so that you (and your parents) don't have to worry.
Read more about the housing options they provide.

How to apply to the Winter Programmes? And how much does it cost?
Here you can find all the information about how to apply to the Winter Programmes and the associated costs.

So, what could you expect to bring home?
New contacts, from all over the world. Impressions, memories. Perhaps a few new recipes to share with your family and friends at home. A boost of confidence. (Many) photos from all over and outside Milano. You will be left with the taste of what it means to study abroad; a spark that perhaps even ignites a thought of someday, in the future, wanting to embark on an even longer study abroad experience.
And not to forget, your "academic backpack" will be heavier than ever. And that's a good thing!
How will you make use of all that you brought home?
And even though winter is lovely in Milano, why not experience a warm and sunny summer.
Find more information about Cattolica's Summer Programmes.