Driving International excellence - Professor Stefano Baraldi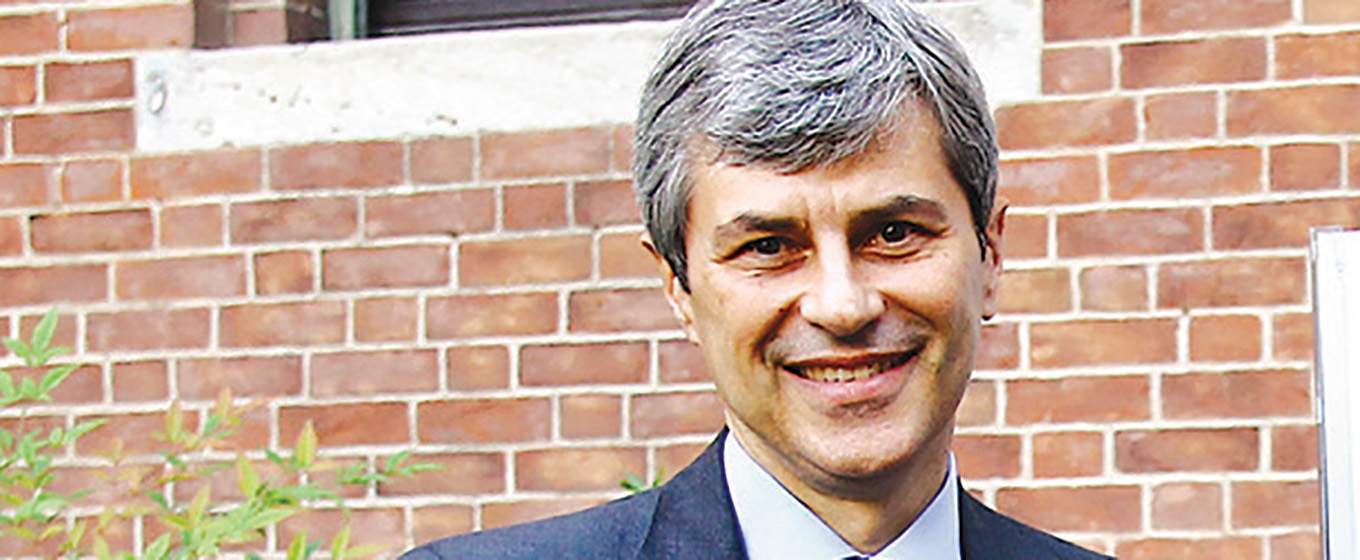 Professor Baraldi, during your tenure as coordinator of the Master of Science in Management you signed Double Degree agreements with prestigious universities such as the University of Western Australia in Perth and Boston University. Can you tell us how these agreements have improved the reputation of the Faculty of Economics both internationally and nationally?
These types of agreements represent an
invaluable experience for our University
. It was an opportunity for us to work collaboratively with international partners to develop and design educational programmes at our respective universities. We asked ourselves:
what are the objectives
we want to achieve with these programmes,
what approaches
should we take in designing and delivering them,
what makes these programmes unique
, and
how can we use e-learning technologies
to enhance the learning experience? In short, it was an opportunity for us
to learn from each other
and benchmark ourselves on vital issues in education. While Double Degree agreements may not immediately impact the reputation of the University, they become a factor once we communicate the
benefits of these collaborations
to the outside world. Additionally, the relationships formed through Double Degree agreements can become a
vital network
for many activities, including facilitating collaboration and research between faculty members, which can have a significant impact on the University's reputation.
In 2022, the Master of Science in Management received EFMD accreditation for five years. This is an exceptional achievement that recognises the excellence of this degree programme. How has the internationalisation strategy contributed to this recognition?
The impact has been twofold. Initially, our University's decision to invest in an international development strategy triggered the accreditation process. Implementing a genuine international development strategy requires embracing the logic of global competition, and accreditation is one aspect of this. The internationalisation strategy created the need for and gave birth to the project that led to the accreditation of the Master of Science in Management. During the accreditation process, the theme of internationalisation emerged transversally. Therefore, after the initial trigger, the accreditation process and the contents that were deemed compliant with EFMD standards had internationalisation as a common thread.
In your opinion, are Double Degree programmes a significant driver for students when choosing their academic path?
The Master of Science in Management has both inbound and outbound Double Degree agreements. Inbound agreements may not be a direct factor in our students' choice, but they are certainly an indirect factor. Through inbound Double Degree agreements, we can bring prepared students from all over the world into our classrooms. This creates a context of multiculturalism that is essential for a master's programme like ours, which deals with management. Companies are exposed to a global dimension, and the people who come out of our programme must be prepared and aware of what it means to work in teams where there are people from different cultures. Being able to guarantee a classroom with an international profile, thanks to inbound Double Degree agreements, is a significant factor in my opinion.
On the outbound side, the possibility of obtaining a Double Degree is a direct driver of choice. Over the last 10 years, during various Open Days, more and more students have been asking for information about this type of programme. Over the course of two years, they can obtain two degrees by studying in a different context with different approaches. I believe they benefit significantly from a process of personal and academic maturation. Today's prospective students are interested in knowing how many international faculty members we have, and what kind of study abroad programmes we offer to understand whether their expectations are being met by an internationally focused programme like the one in Management.