Gen Z. What really matters. Student satisfaction is the key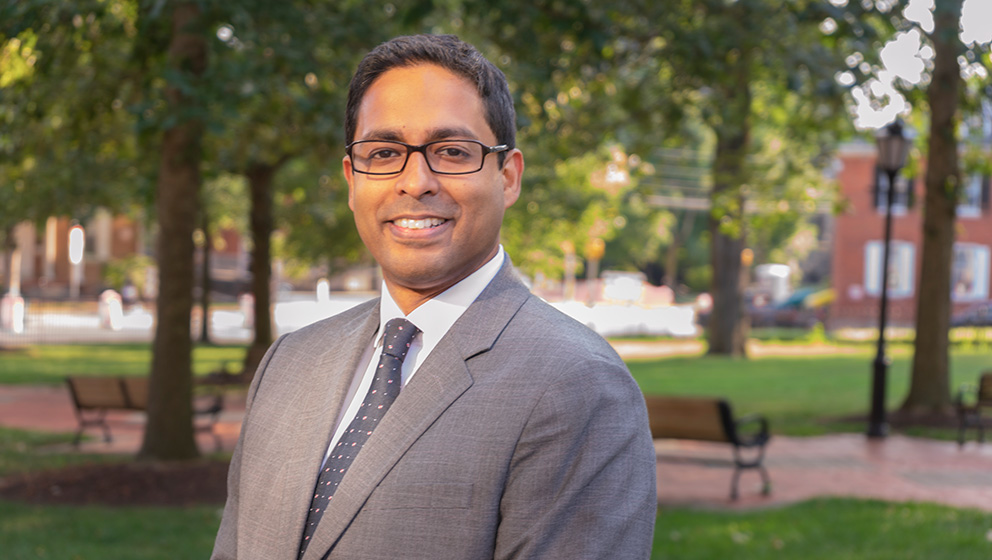 Dr. Ravi Ammigan
was appointed Associate Deputy Provost, International Programs, at the University of Delaware, USA, in April 2019. He has over 18 years of experience in the field of international higher education and has served in a number of leadership and administrative positions in international student and scholar services, education abroad, and admissions and recruitment.
Originally from the island of Mauritius, Dr. Ammigan first went to the United States as an international student himself and subsequently stayed to work as an expatriate. He obtained his PhD degree in Higher Education Internationalisation and Education Strategies and Practices from Università Cattolica del Sacro Cuore on 8 November 2018.
His doctoral program on was offered by the Faculty of Languages in conjunction with The Centre for Higher Education Internationalisation (CHEI), under the supervision of Elspeth Jones together with co-supervisor John L. Dennis. His doctoral research focused on the international student experience and satisfaction with campus living, and learning and support services at institutions around the world.
In this age of increased technology and social media access, most students are surveyed-out (can we blame them?). However, their input is essential if higher education institutions are to be able to deliver the services that students require, something that has become increasingly more challenging. Dr. Ravi Ammigan has researched international students' level of satisfaction with all aspects of their experience with a view to supporting institutions in their response to student needs.
Dr. Ravi Ammigan has a long-standing research interest in the international student experience and satisfaction with campus living, learning and support services at institutions around the world. Having international students in any institution is an important source of diversity, and making sure they are satisfied is imperative. Based on Dr. Ammigan's studies, just what are the key factors to student satisfaction and in what areas can institutions improve?
Dr. Ravi Ammigan has a long-standing interest in the international student experience on study abroad programs. As Associate Deputy Provost for International Programs and Assistant Professor of Education at the University of Delaware, he carries this into his everyday work which includes his responsibilities for both inbound and outbound students.
As part of his PhD research at the Centre for Higher Education Internationalisation at Università Cattolica del Sacro Cuore, Dr. Ammigan conducted a comparative study on the international student experience which analyzed input from more than 45,000 degree-seeking undergraduate respondents from 96 different institutions in Australia, the United Kingdom and the United States. Using data from i-graduate's International Student Barometer, his research analyzed responses regarding four main components of the international student experience: the learning environment, arrival, living, and support services.
His findings showed that international students were generally satisfied with the quality of lectures, the academic content and the expertise of the professors in their respective fields. They also showed that students want access to work opportunities while they are studying. The quality of lectures was the factor which influenced most the level of overall satisfaction of the learning experience while the grading system had the least impact.
International students were mostly content with the accommodation provided by host institutions during their stay but would prefer to have access to more financial support. Higher levels of satisfaction depended more on access to accommodation and the quality of housing rather than safety and security.
Although most students were favorably impressed by the formal welcome provided by host institutions during their arrival experience, they expressed a wish for better programs of social activities and more opportunities to meet the local students and community. The overall level of satisfaction indicated for their arrival experience was a consequence of the initial welcome, airport pickup and first night's stay.
The support services provided to international students during their stay by host institutions were generally reported as being responsive and useful. There was general consensus that eating options could be improved. However, this was the least influential factor regarding support services, whereas International Offices were identified as being much more impactful.
Dr. Ammigan's research took into consideration the overall insights of international students during their time at their chosen universities abroad. The learning experience had the most impact on the international students' overall satisfaction in the study abroad programs from the study of 96 higher education institutions in Australia, the United Kingdom and United States. His research shows that support services received the lowest overall satisfaction rating.
Although support services ranked at the bottom of the four main components of overall satisfaction, Dr. Ammigan notes that it is not to be dismissed since it is still considered as an essential factor to help higher education institutions improve their overall impact and recommendation rate. "While institutional support services had a lower rating compared to the other components of the research, it is still highly significant to the overall satisfaction and recommendation rate of the institutions. If you think about it, it still matters that there is the right level of support for the students for them to be satisfied with life in the institution. In the end, what they think could be influential. They're going to recommend the college or university, and encourage others to go to that institution based on their experiences."
Dr. Ammigan offers observations on how an institution can improve the satisfaction and recommendation rate of international students. "There are a number of things we can do to improve support services," Dr. Ammigan says. "First impressions matter. Institutions must therefore be intentional at welcoming students through airport pick-up services, welcome activities, and orientation programs. Creating a sense of belonging right from the beginning, through welcome messages by university administrators and community members, can be instrumental in making their new campus their "home away from home". It is also becoming common for universities to host in-country pre-departure orientation programs before students depart as a way to prepare for their higher education experience overseas.
"Next, institutions must do their best to accommodate the students' needs. From a learning standpoint, students are looking at career services and guidance, but not necessarily in the form of counseling sessions or guidance services. They want the support of the faculty, the support of the academic staff. Then, the course designs and the teaching methods should be set out across different cultures. Teachers and professors should also be equipped to teach across cultures and systems of education."
"Higher education administrators and support staff must realize that student expectations often change, and that it is vital that needs are regularly assessed. Additionally, it is important that support offices partner with other units on campus to develop comprehensive and strategic support services to meet the needs of international students."
"The methods and tools we have today are vast and extensive. It is possible now to know what international students might need so it is imperative for higher education institutions, through profound research and knowledge in international student mobility and higher education internationalization, to be able to provide better support services for students of different cultures."
Commenting about the satisfaction rate for the arrival experience at institutions, Dr. Ammigan shares how the institutions can help build the relationship between international and local students. "These studies only confirm that making friends across cultures is important to international students," he says. "We need to provide platforms for them to connect to the local students, to the professors, to the staff, and so on. The institutions can do so through student-based events and programs such as buddy programs and weekly coffee hours. These steps will help the international students feel like they belong in the local community and doing so might create a positive effect on their satisfaction and recommendation rate as well as how well they adapt to the institution."
The presence of international students in an institution is an important source of diversity which helps higher education as it promotes and cultivates intercultural awareness and competence. This is a two-way experience inasmuch as both international and domestic students will benefit. However, other factors also come into play for the international student, such as the use of technology to communicate with them pre-enrolment, the adaptability of curricula based on the employability needs of the students, and the preparation of the academic staff on cross-cultural methods of teaching.
Dr. Ammigan reminds us that his findings do not necessarily apply to all higher education institutions as they take steps towards internationalization. Each context is difference and his work should be used for consultation purposes for support. "While the findings from this study offer an important baseline for future research on the International student experience, they were not meant to be generalizable in nature. Rather, this research offers insight for institutions to interpret their own findings from student experience surveys, develop collaborative practices for campus support services, and support their institutional recruitment and retention strategies" he says.
At the time of speaking, Dr. Ammigan is in the process of co-authoring a new journal article on the learning experiences of international students. Although there is a slight overlap with the extent of previous research, this work concentrates solely on the learning experience. "This time, we have a large sample size of about 64,000 students from 10 different destination countries and about 184 different nationalities. It is a massive study with interesting findings. We wanted to find out about the learning experiences and which learning variables, from a teaching, studies, and facilities perspective, impact institutional satisfaction and recommendation," he says.
At the same time, he is also involved in two more research projects. One deals with the impact of a student's academic performance on his or her satisfaction with the overall student experience. In other words, does getting a high GPA impact student satisfaction? The other project deals with the narrative policy framework, posing the question "how does narrative affect perception and actual behavior?" He gives Twitter as an example, asking whether a provoking tweet affects our perception and behavior.
Dr. Ammigan was an international student himself. He left Mauritius at the age of 16 and after spending two years in Zambia moved to the US to further his studies. After graduating he worked in international education as a practitioner before becoming a leader and administrator in international higher education. No wonder his research field is a topic dear to him. His work puts into words the experiences of international students. His passion for this field is clear: when asked about his future research ventures, he responded that he would like to focus on international student mobility and experience.
Article featured on Worldbound, edition n.2-2019.