Biting more than I can chew (or how Milan taught me to want more)
by Kim Piquet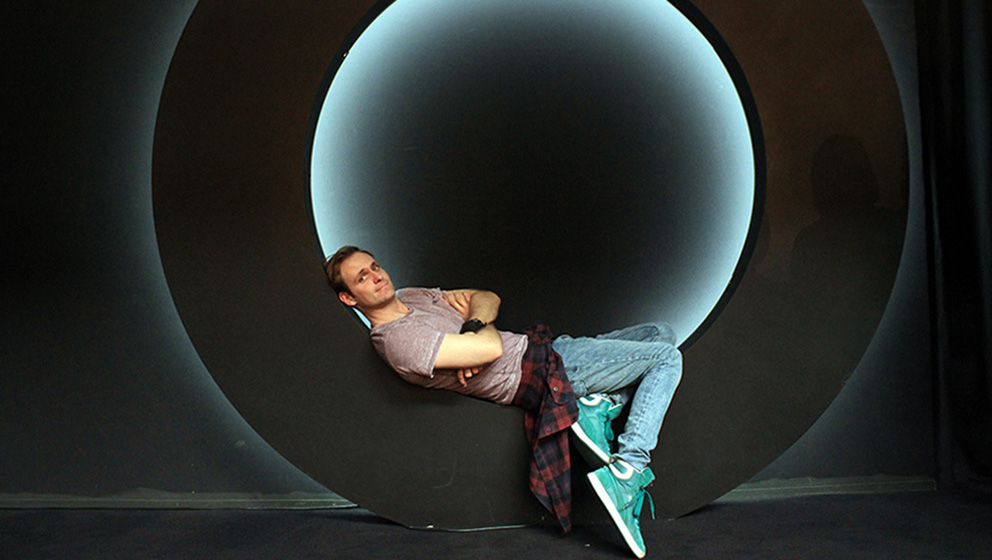 "...Milan is what really happened"
MILAN - On November 12, 2012, at 7pm, I landed in Milan for the very first time. I had very specific plans for my journey here. It would be a one year experience, in and out, during which I planned to finish my Masters in Corporate Communication, get some new work experience and then go back home to Rio.

Let's jump to today, January 16, 2015, more than 2 years in, and I'm still here, writing this piece in the safety of my office as my third winter in the city develops outside, grey, rainy and bearably cold, as usual.
How could my plans have changed so drastically? You could say that "life" happened, but I prefer to credit it to my own ambition, my own thirst. Milan, like most big cities in the world (take London or New York for example) is very giving to those who seek for more and never settle.
So you could say that Milan is what really happened. The city that seems to have chosen me, rather than me choosing it. A city that today I call my own and, whether for good or bad, has allowed me to live so many experiences I'll never forget.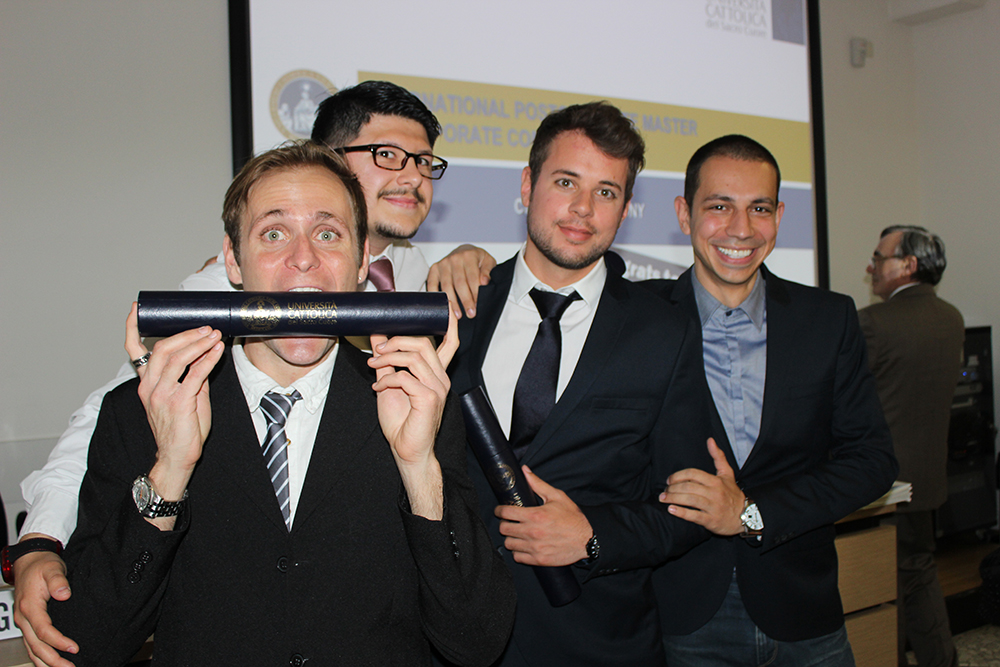 Graduation Day - Master in Corporate Communication (Kim left)
From completing the Masters, to traveling so much during the same month I went from vacations in the hot Sahara desert to working in icy Sweden. From working at Leo Burnett as Account to Art Direction at TBWA. From great classmates, that became friends for life, to a boss that is more like a father figure.
It was here that I saw one of my works plastered in every single subway station. Where right after graduation I spent 24 hours at an emergency room stitching up the corner of my eye. Here I finally had my own apartment, paying my own bills, with my own money. It was where I learned Chinese at university, before I could even read a full menu in Italian. A city where I saw friends, lovers, family, come and go and leave their mark.
Ultimately, all these experiences led me to where I am today: working as an Strategic Planner at MSLGroup, sharing and apartment with a Portuguese roommate and finally being able to write a long e-mail in acceptable Italian.
Sometimes I find it hard to relate to that guy that arrived in Italy a couple of years back, barely speaking a word of Italian and using the word "prego" completely wrong.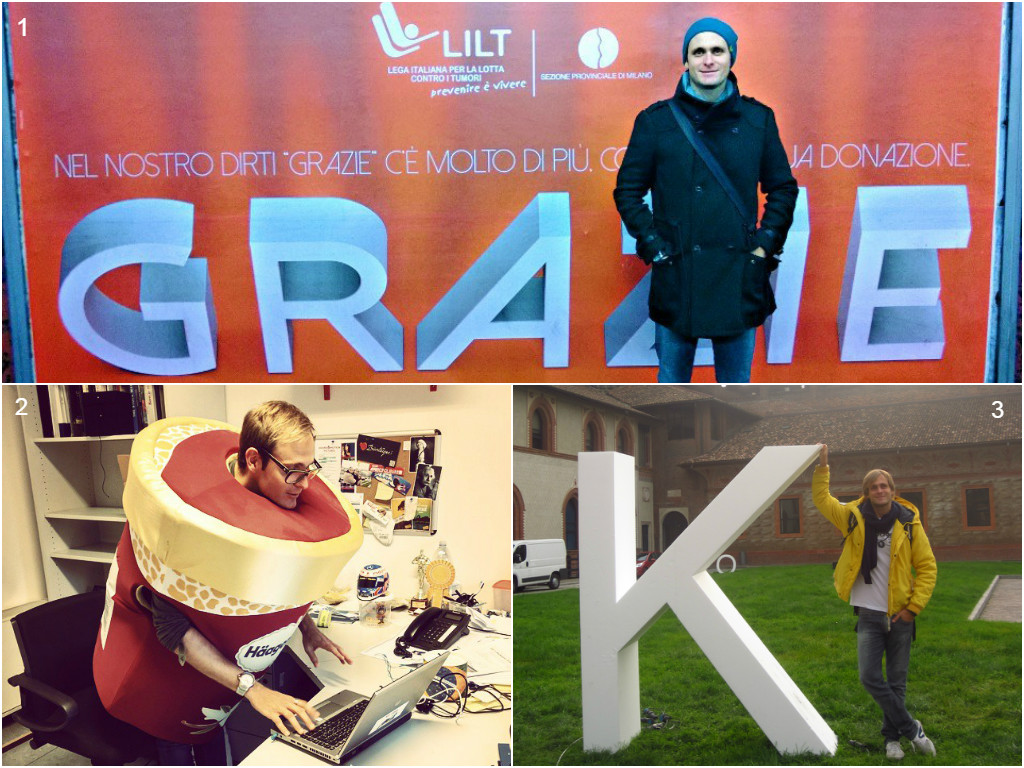 1: Kim standing infront of his work at a Metro stop in Milan.
2: On the job
3: Castello Sforzesco
In the end, what really matters is that living in Milan helped me expand my horizons and made me believe I could bite more than I could chew (and I'm known for eating a bit too much). It is a city that allowed me to grow at all levels: personal, professional and belly level (oh, the food). And I guess it gave me some sense of style. Ask to the whale printed on my sweater!
Jokes aside, Milan, with all its opportunities, was the place that allowed me to scratch the expiration date printed on all my plans and never bother to write a new one. Just like the wine, it gets better with time.
And even though no one has asked for it, I'll share some piece of advice anyway. If you ever come to Milan, don't settle for less, go after what you really want... and between breaks, pay a visit to Gelateria della Musica (trust me on this one).