Legacy in the Digital Age: Joseph Ziade's Impactful Journey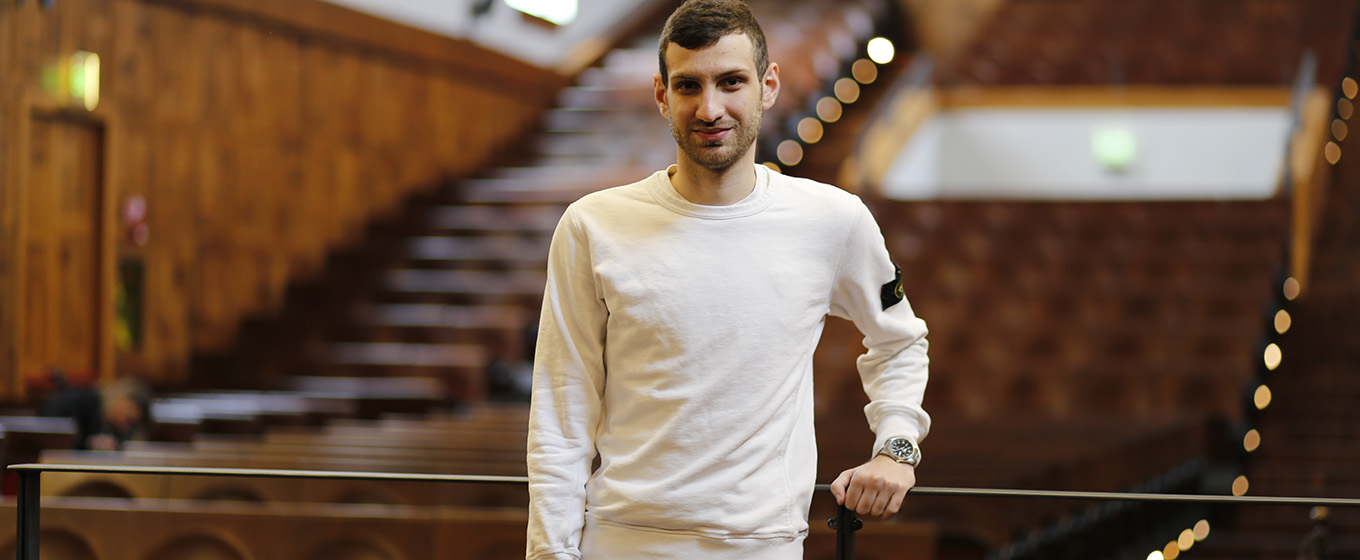 by Adriana Maria Vargas Bermudez
I feel like Generation Z (Gen Z) has it all. We're not Millennials who are digital natives and grew up listening to the greatest hits of Britney Spears, nor the Alpha Generation or the so-called "iPad kids" who, although they have technology in the palm of their hand, will never truly understand what it was to wait for all commercials on the TV to end just to watch the premiere of the movie everybody talked about in school or being slowly introduced since kids, to a massive expansion of the internet. Generation Z is irreverent for what's old, it's ferocious for what's new and desires to take on the world. With great ideas shared through digitalisation, we certainly know how to take advantage of this new information age.

There's a lot of talent hidden within this generation, talent to create from a digital world, from all this revolution of technology and the media. Talking with Joseph Ziade, I realised the massive potential we have and that with the right tools and a good disposition, we can do incredible things, things with impact, which is undoubtedly something that characterises us: we want to leave a legacy.

Joseph Ziade, a bachelor student of Economics and Management at Università Cattolica, embodies the characteristics I had previously attributed to Gen Z. Originally from Lebanon, raised in Dubai at just 13 years old, began what would become his adventure in the world of digital business. Via Instagram, he created a retail venture in Dubai, talking to clients and building his business portfolio. Typical of a 13-year-old boy, with the limitations and difficulties of inexperience, he made mistakes in the process but "...the more I made mistakes, the more I learned" And so he continued his path in the digital world, specifically on Instagram which became a really important tool in his journey.

Joseph had one thing clear since he was little: "… in the end what I want to do is create something that will have an impact" he wanted to leave a legacy and he started to work hard to achieve this. This is how he moved from being a simple user of Instagram to understanding the behind-the-scenes of digital sellers, venturing into the art of growing within social networks and working with brands to increase their visibility in the digital market.

At this point, Joseph was only 18 years old, and many brands had doubts about a young boy with such big dreams and expectations but with not much professional experience, but Joseph possess one of the greatest advantages one can have in the eyes of companies during this digital age: "I've grown up with social media. I've grown up with websites and I've grown up with all these technologies." We practically have the technology and its mechanisms engraved in our brains like DNA. The more companies saw the positive results, the more they trusted that Joseph would be a key asset for their digital businesses.

Currently, Joseph works on his biggest project as co-founder (together with his brother) of "Brand Chewy" with offices in countries like the USA and Dubai. Brand Chewy is a consulting and branding agency and it has worked with clients like Microsoft and La Perle Bleue. With over 100k followers on Instagram, 13 full-time employees, 40 freelancers and around 20 clients on Instagram websites or regular ads, the dedication and effort that has been put into this business are truly admirable. With it, Joseph is closer to achieving what he had set as his main goal: "For when I'm gone, whether that's just my company, to actually create something that will have a lasting impact on the world."

Joseph highly prioritises the people that surround him "...I can always learn from other people" When recruiting for his company, when he wishes to unwind and enjoy a football match featuring his beloved team, Manchester United, when he wants to disconnect from his digital world, Joseph finds people with whom he can connect differently and grow. He realised that if he didn't ask those around him for help, learning new things would be difficult and the process frankly wouldn't be as fun.

So, when he arrived in Milan to study for his degree, he quickly made friends with the locals and found a sense of belonging in a place far from home. With this sense of belonging, he continued learning and undertaking. Classes like Financial Accounting and Principles of Management helped Joseph understand that this was truly his calling. He felt great fascination for these subjects of study and all of them connected perfectly with the legacy that he wants to build.

Balancing student and entrepreneur life is not an easy task, and Joseph comments on the best advice for students to juggle responsibilities, "Sleep less, work a bit more" and that's something that without a doubt, all of us Gen Z students can identify with. The fact of wanting to do so much at once with so many opportunities within our reach is something that all Generation Z share.

Although it can sometimes be perceived as greed, the motivation of wanting to do a little bit of everything makes us multitaskers and prepares us for an uncertain future. Along the way, Joseph has built a portfolio of qualities and skills that not only serve as tools for the future but have forged him to be a determined, persevering and visionary person. I would love to have a one-on-one coaching session with Joseph on how to hack life, but for now, seeing the success of young people around me and their paths towards achieving their goals, makes me think that truly, the world isn't ready for what will be the new revolution, the Gen z revolution and I believe that we will leave so much more than a legacy in this society.