Campus: Online
---

School: Economics
---

Intake: January 2024
---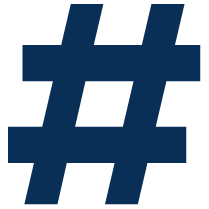 Edition: 4
---

Language of instruction: English
---

Duration: January 2024 - December 2024
---

Total ECTS: 70
The Master in International Business (Online Version) is promoted by the Faculty of Economics and by the ICRIM – International Center of Research in International Management.
A joint faculty between the Università Cattolica and its Partner Universities has been appointed. Visiting professors from Partner Universities as well as business professionals will take part in the teaching activity.
Learning objectives
Firms of any size across any industries should prepare themselves to deal with a future that is not what it used to be. The MIB Executive Online programme is designed to support executives across industries figuring out how to
adapt to rapidly changing conditions
, while companies have to learn how to match those workers to new roles and activities.

Adapting employees' skills and roles to the post-pandemic ways of working will be crucial to building operating-model resilience.
The course contents are designed to develop up-to-date competencies to successfully face global business perspectives in rapidly changing economies. The focus on personal development provides participants with new visions and new ambitions.
In the MIB Online Executive Class (offering Evening & Weekend online classes beyond the articulated teaching material carefully designed for an online program), students will master the skills and build the network they need to realize their highest career aspirations while earning a part time online Master programme.
The MIB Online Executive Class trains young professionals to be future international business managers with advanced seminars.
A selection of Elective courses on the most useful and updated contents to develop executives' critical digital and cognitive capabilities, to recovery business models after the crisis disruption is available to participants.
The programme has forged links with an impressive network of firms both to design the courses and to provide the participants with first-hand access to the international business world. Several practical work activities are offered with the main objective to turn academic experience and theoretical knowledge into a professional, multi-cultural experience.
Topics and contents of the activities are jointly drafted with the hosting/coordinating companies, and the student is thereby directly involved and plays an active role in the host company's internationalization process.