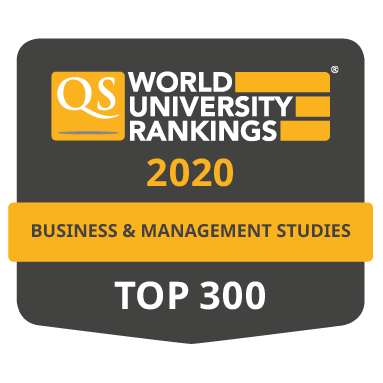 Campus: Milan
School: Economics - Linguistic Sciences and Foreign Literatures
Intake: October 2020
Duration: October 2020 - November 2021
Language of instruction: English
Total ECTS: 68
Learning objectives
The Master in Corporate Communication trains students to develop the skills and competences to face the latest challenges of a continuously evolving scenario in the corporate communication career. Training is centered on the most current and significant strategic and operational issues of communication in all its business configurations. Students are encouraged to explore trends, to think out-of-the-box, to be mindful about business and communication, and each module is designed to strengthen our students' chances of becoming sought out professionals in the communication field.
The Master represents a truly international experience in the heart of the Italian capital of communication, Milan. The Master hosts on average more than 15 nationalities worldwide. This diversity makes the programme challenging and extremely enriching from the interpersonal standpoint. Students are constantly supported through class tutoring and coaching.
The Master offers more than 600 hours of in-class training, during which students are constantly involved in practice-based projects with companies, agencies and consumers plus intense field experiences such as consultancy projects, creativity lab, individual assessment interviews, self-branding sessions, team-working support, diversity management training, job interview simulations, and field trips.
The Master enjoys a broad network of partners and liaisons companies among which Leo Burnett, MSL Group, We are social, Italian Brand Factory actively involved in providing scholarships, business cases, venues for agency work-flow simulations. Companies such as Adidas, Chromavis, Coop, Disney, EcorNaturasì, Google, Lovable, Sonae Sierra, 3M are involved in real consultancy projects run by Master students.
At the end of the Master students will be involved in real consultancy projects, for which they will have full responsibility to deliver a business solution to communication and branding issues. These projects are a real and direct bridge with potential employers.
The Master in Corporate Communication is promoted by LABCOM (Research Lab on Corporate Communication) at Università Cattolica del Sacro Cuore.
Class profile
IPMCC gathers participants from a variety of countries worldwide. 15 nationalities on average are represented in the Master every year.
Students are usually young graduates who have just finished their studies or have acquired a couple of years of professional experience in the communication or marketing field.
The 30 students selected bring to class multidisciplinary and diverse backgrounds.
Diversity makes challenging and exciting working together!
Career opportunities
Graduates of the Master in Corporate Communication will gain a 360º communication knowledge and may become part of an organization or agency to carry out tasks related to strategic and operational management in all areas of communication:
Accounting and strategic planning
Digital communication, social media and community management
Public relations and event management
Corporate communication
Marketing communication and branding
Internal communication
Alumni are now working for BMW, Bosch, FIAT, Filmmaster Productions, Firmenich, Foodora (Rocket Internet), Google, Gucci, L'Oréal, Leo Burnett, McCann, Mediacom, MSL Group, Nestlé, Ogilvy & Mather, Pandora, Pepsico, Publicis, Redbull, Saatchi & Saatchi, TBWA, We are social, Young & Rubicam, 3M.

Partner Companies
Supporting Companies:
Leo Burnett, MSL Group
Partner Companies:
Italian Brand Factory, We are social
Consultancy projects:
During the last editions of the Master in Corporate Communication consultancy field projects were conducted in collaboration with Coop, Disney, EcorNaturasì, Google, Leo Burnett, Lovable, MSL, 3M.
Liaisons companies involved in class presentations, workshops, and company visits:
ABC Production Agency, Campari, Coima Sgr, Heineken, Henkel, International Advertising Association, Mars, Sky,
Faculty
Scientific director
Prof. Maria Zoia

Executive director
Prof. Rossella Chiara Gambetti
Scientific Board
Prof. Edoardo Teodoro Brioschi, Prof. Maria Zoia, Prof. Luisa Camaiora, Prof. Renato Fiocca, Prof. Rossella Gambetti, Dr. Giacomo Archi (Henkel), Alessandro Martello (Former International Marketing Manager, Henkel Germany), Prof. Don E. Schultz (Northwestern University's Medill School), Prof. Philip Kitchen (ESC Rennes School of Business)
Master Executive Coordinator
Silvia Biraghi
Scientific Board Members of the Master Diploma will be available to meet prospective applicants to illustrate the contents of the programme on specific dates that will be indicated on the Master web page: http://centridiricerca.unicatt.it/labcom/ipmcc
Teaching Staff
Silvia Biraghi, Postdoc Research fellow, LABCOM - Università Cattolica del Sacro Cuore
Stefania Boleso, Independent Senior Marketing Consultant
Claudio A. Bosio, Dean of the Faculty of Psychology, Università Cattolica del Sacro Cuore
Giorgio Brenna, Chairman & CEO Continental Western Europe, Leo Burnett
Edoardo T. Brioschi, Past Professor and Chair of Business Communication, Università Cattolica del Sacro Cuore
Elisabetta Brunella, Secretary General, Media Salles
Luisa Camaiora, Dean of the Faculty of Language Sciences and Foreign Literatures, Università Cattolica del Sacro Cuore
Daniela Canegallo, CEO, MSL
Chiara Cantù, Assistant professor of Management Sciences, Università Cattolica del Sacro Cuore
Mariagrazia Cavallaro, English Language senior lecturer, Università Cattolica del Sacro Cuore
Daniela Corsaro, Assistant professor of Management Sciences, Università Cattolica del Sacro Cuore
Andrea Cuman, Research fellow, Università Cattolica del Sacro Cuore
Fadrique de Vargas Machuca, Independent consultant
Renato Fiocca, Professor and Chair of Marketing, Università Cattolica del Sacro Cuore
Rossella C. Gambetti, Assistant Professor of Management, Università Cattolica del Sacro Cuore
Valentina Giagnoni, Internal Communication Senior Manager, Luxottica
Guendalina Graffigna, Assistant Professor of Organizational and Consumer Psychology, Università Cattolica del Sacro Cuore
Francesco Guerrera, Art Director and Executive Creative Director, TBWA
Philip Kitchen, Research Professor of Marketing, ESC Rennes School of Business
Nicola Lampugnani, Copywriter and Executive Creative Director, TBWA
Edoardo Lozza, Assistant Professor of Consumer Psychology and Research Methods, Università Cattolica del Sacro Cuore
Alessandro Martello, Former International Marketing Manager, Henkel Germany
Giorgio Paoletti, Senior Communication Manager, Intesa Sanpaolo
Giacomo Passoni, Group Brand Manager, Henkel Italia
Steve Quigley, Associate Professor of Public Relations, Boston University
Attilio Redivo, Chairman and CEO, Mediacom
Silvia Ricchiuto, Italian Language lecturer, Università Cattolica del Sacro Cuore
Barbara Sala, CEO, Vizeum - Aegis Media Group
Don E. Schultz, Professor Emeritus in Service of Integrated Marketing Communications, Medill School, Northwestern University
Beniamino Stumpo, President, Iterion
Annalisa Tunisini, Professor of Marketing, Università Cattolica del Sacro Cuore
Nicoletta Vittadini, Associate Professor of Sociology, Università Cattolica del Sacro Cuore
Maria Zoia, Professor and Chair of Econometrics, Università Cattolica del Sacro Cuore