Campus: Milan
---

School: Economics - Linguistic Sciences and Foreign Literatures
---

Intake: September 2023
---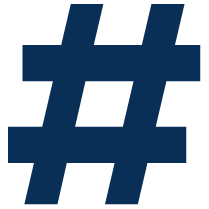 Edition: 13
---

Language of instruction: English
---

Duration: September 2023 - November 2024
---

Total ECTS: 67
Learning objectives
The Master in Corporate Communication will enhance the potential of young brilliant professionals to tackle all the complexities of communication management. The Master training is centered on the most current and significant strategic and operational issues of communication in all its business configurations, in order to make the students acquire professional, interpersonal, and language skills necessary to be effective communicators in organizations and agencies.
Students are encouraged to explore trends, to think out-of-the-box, to be mindful about business and communication, and each module is designed to strengthen our students' chances of becoming sought out professionals in the communication field.
The Master represents a truly international experience in the heart of the Italian capital of communication, Milan. The Master hosts on average more than 15 nationalities worldwide. This diversity makes the programme challenging and extremely enriching from the interpersonal standpoint. Students are constantly supported through class tutoring and coaching.
The Master offers more than 600 hours of in-class training, during which students are constantly involved in practice-based projects with companies, agencies and consumers plus intense field experiences such as consultancy projects, creativity lab, individual assessment interviews, self-branding sessions, team-working support, diversity management training, job interview simulations, and field trips.
The International Postgraduate Master in Corporate Communication has built over its 10-year activity an unrivalled networking with the top players in the branding and communication industry, both agencies and companies that are market leaders at the forefront of innovation. Moreover, this Master has developed focused relationships with niche market actors that excel in specific communication areas and competences that rely on disruptive thinking and openness to change.
The Master in Corporate Communication is promoted by LABCOM (Research Lab on Corporate Communication) at Università Cattolica del Sacro Cuore.