Campus: Milan
---

School: Economics
---

Intake: October 2023
---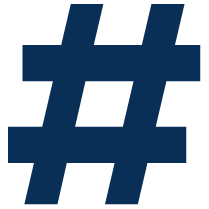 Edition: 17
---

Language of instruction: English
---

Duration: 1 year
---

Total ECTS: 60
A full-time, intensive course, with a maximum enrollment of 20 students, the Master in Economics and Finance is a graduate programme that allows students to complete their training in economics providing them with a thorough understanding of the role and working of the economic and financial markets and institutions in modern economies.
An innovative method
The Master is entirely taught in English to a fairly small but varied class of students from all over the world, by a faculty that is very active in research and well integrated in international professional networks. Occasional mini-courses and lectures by leading international scholars, as well as a year-long seminar series, complete our offer.
In the past two editions, seminars have featured scholars from top European and US institutions, such as Northwestern University, UCLA, Columbia University, Harvard Business School, London School of Economics, Universitat Pompeu Fabra, European University Institute, University of Zurich, Goethe University Frankfurt, European Central Bank. Our research environment also benefits from many initiatives, such as an "Annual Lecture" in Political Economy, which, in recent years, has been delivered by prominent academics such as James Robinson (Harvard University), Peter Howitt (Brown University), Howard Rosenthal (Princeton University), and Daron Acemoglu (Massachusetts Institute of Technology - MIT).
A focus on policy and finance
Besides all fundamental coursework for today's economists, our students will be able to take classes in both public/political economics and/or finance, gaining the expertise to professionally evaluate the current policy debate or to enter the world of finance.
Your passport to...
The emphasis on political/public economics provides an ideal starting point for careers in central banks, governments and international organizations such as ILO, IMF or the World Bank. At the same time, the emphasis on finance paves the way for a career in the private sector in fields such as corporate finance, as well as asset and wealth management.
A solid academic background
The Master provides students with all the essential tools and concepts to become accomplished economists. All courses are taught at an advanced level and are designed to build the key competences for successfully dealing with the demands of the best Ph.D. programmes in Economics, or for starting a career in leading research institutions.