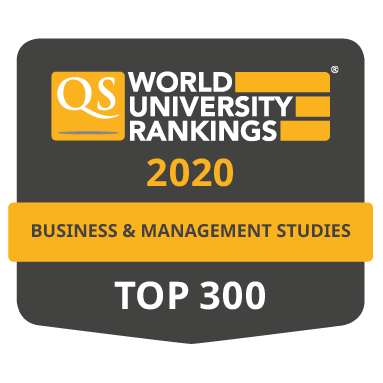 Campus: Milan
School: Economics - Psychology
Intake: September 2020
Duration: September 2020 - December 2021 |Classes: September - April | Internship and final project: May - December
Language of instruction: English
Total ECTS: 60
Learning objectives
The Master in International Marketing Management (MIMM) prepares students for a successful career in international marketing management, whether in a large multinational firm, a smaller company, or his/her own business.
Students acquire the knowledge and competencies required to analyze the international markets and to take on managerial, commercial and marketing responsibilities. It enables students to work in international contexts thanks to a unique training process that:
virtuously integrates the economical-managerial disciplines with the psychological-organizational ones
trains professionals to comprehend and put into action a cross-cultural approach in the negotiation and strategy development phase.
Students must learn to continuously adequate themselves to various and dynamic business contexts. A mix of different competencies will enhance the quality of the learning environment and allow students to share different perspectives of the marketing field.
The Master is characterized by active learning and student interaction, aimed at developing individual skills of analysis and decision-making. In particular, the traditional teaching methods through the presence of academics with international profiles, managers, case discussions, role plays, individual or group projects, also commissioned by companies and business organizations and seminars.

Faculty
The faculty is composed by internationally renowned professors - from Italy and different Countries, as well as keynote speakers, managers and professionals.
Scientific Direction
Annalisa Tunisini, Director, Università Cattolica del Sacro Cuore
Albino Claudio Bosio, Co-Director, Università Cattolica del Sacro Cuore

Scientific Committee
Renato Fiocca, Università Cattolica del Sacro Cuore
Edoardo Lozza, Università Cattolica del Sacro Cuore

Program Manager
Alessandra Tzannis, Università Cattolica del Sacro Cuore

Didactic Coordinator
Serena Barello,Università Cattolica del Sacro Cuore

Communication Responsible
Cinzia Castiglioni, Università Cattolica del Sacro Cuore
Career prospects
MIMM students acquire competences and skills suitable for attending marketing management positions in both national or international firms. Thanks to the multidisciplinary approach featuring the programme, students might also reach analytical positions (such as positions supporting the decision making process). Industrial, service organizations, marketing research institutes and international organizations both profits and no profit are suitable contexts for putting into practice the acquired competences.
Participants will therefore be exposed to the fundamentals needed to launch and direct their career such as:
International Marketing Manager
Country Manager
Export Manager
International Sales Manager
International Brand and Communication Manager
International Area Manager
International Marketing Researcher
International Analyst