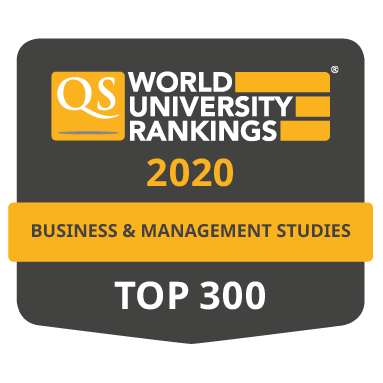 Campus: Milan
School: Economics
Intake: September 2020
Duration: In class courses from September 2020 to April 2021; Project work and non-curricular internship from April to September 2021
Language of instruction: English
Total ECTS: 70
Learning objectives
The Master in Luxury Goods Management (EMLUX) is aimed at those students who wish to carry out their career path in the luxury industry, a sector that requires both an understanding of the process of creativity and a solid managerial approach in order to succeed in an international multifaceted environment. EMLUX allows you to understand the peculiar logic and strategies of luxury companies, who master the ability to craft products desired by clients worldwide.
Starting from the necessary cultural foundations of luxury and the understanding of the utmost importance of craftsmanship and of the Métiers d'Art which are vital for this industry, EMLUX proceeds to unfold the managerial tools that dominate the functions of a luxury company, with a particular focus on brand and marketing management, communication, retail, finance and accounting, which are key to obtain economic stability and long-term growth. Our approach is cross-functional as we believe that today's and tomorrow's managers are required not only to be specialized in their own field of expertise but need to be aware of all the connections among different areas.
Faculty
The following have lectured in the Master:
Glyn Atwal, Professor and Author of Luxury Brands in Emerging Markets and The Luxury Market in India: Maharajas to masses
Paolo Balistrieri, Head of Anti-counterfeiting for Southern Europe at Louis Vuitton Mallettier - LVMH Fashion Group
Philippe-Alexandre Bernatchez, Head of Marketing and Communication, Champagne Ayala
Christopher Berry, Author of The Idea of Luxury: a Conceptual and Historical Investigation
Davide Castelvero, Head of CRM - Marni
Alberto Cavalli, Lifestyle and Luxury Goods Correspondent by Vedomosti, the leading Russian financial newspaper
Michel Chevalier, Professor - University Paris Dauphine; Author of Luxury Brand Management, Luxury China: Opportunities and Market potential and Luxury Retail Management
Marco De Angeli, Clients and External Relations Director - ABC
Alberto Festa, Managing Director - Vhernier
Pino Grasso, Haute Couture Embroiderer winner of the Prix Talent du Luxe et de la Création of the Centre du Luxe et de la Création Paris
Paola Leoni, Founder and Managing Partner - Corporate Advisors
Matteo Marzotto, Vice President of Italian Exhibition Group, former CEO of Valentino and Vionnet
GianMario Motta, Chief Business & Client Officer - Spring Studios
Uché Okonkwo, Executive Director - Luxe Corp, Author of Luxury Fashion Branding and Luxury Online: Styles, Systems, Strategies
Eleonora Rizzuto, Director Corporate Sustainability & Responsibility (CSR) - Bulgari
Carl Rohde, Head of Science of the Times, Professor of trendwatching at Fontys University of Applied Sciences
Emanuele Sacerdote, Board Director co-CEO - Strega Alberti Benevento SpA
Stefano Turconi, Sloan Fellow and Strategy Research Associate at London Business School
Alessandro Varisco, CEO - Twin-Set
Pierre Xiao Lu, Professor and Author - Elite China: Luxury Consumer Behavior in China and Luxury China - Market Opportunities and Potential

Partner companies
EMLUX has been developed in collaboration with the Cologni Foundation for the Métiers d'Art and with the Fondation de la Haute Horlogerie.
Career opportunities
EMLUX allows you to acquire an overview of all the different functions of a luxury company so you will be able to understand the peculiarities of the companies that operate in this sector and choose the path for the professional growth that best suits your interests and passions. Participants will, therefore, be exposed to the fundamentals needed to start the following careers:
Marketing or Brand manager
Product manager
Licensing manager
Retail/wholesale manager
Communication manager
Area manager
Buyer/Merchandiser