| School | Campus | Duration | Total ECTS |
| --- | --- | --- | --- |
| ASERI | Milan, Italy | January - December 2020 | 60 |
This Master in Middle Eastern Studies is specifically tailored for graduates of various disciplines and backgrounds, who are interested in obtaining a better knowledge of the Middle East region, taking into account its social-historical complexity and cultural plurality. The program aims to offer solid historical, political and institutional perspectives of the current domestic, regional and international dynamics affecting the stability of the region, as well as a critical outlook on current debates over the Middle East. Its distinguished international Faculty is composed by renowned professors from the Middle East, Europe and the U.S., who have matured a long experience as field-researchers or in situ professionals.
Learning Objectives
Students are guided across this diverse and fascinating region, which, since decades, is at the center of the geostrategic interest of the international system. The program mainly focuses on the contemporary period, through a multi-disciplinary approach ranging over international relations, geopolitics, conflicts and security, economy and energy. Nonetheless, specific sections are devoted to the analysis of the historical and religious foundations of the modern Middle East, from the birth of Islam to the evolution of Islamic thought, law and economy. A dedicated course will offer a linguistic analysis of the political and juridical terminology and a glossary in Arabic. MIMES analyses in details infra-regions and inter-regions peculiarities and relations, from Maghreb to Central-Southern Asia, encouraging a comparative and holistic area studies approach.
Career prospects
MIMES provides graduate students with a detailed, comprehensive knowledge of the wider Middle East, beneficial to undertake a number of different careers, consistently with their previous training and experience, within:
International Institutions
Private Companies
NGOs
Research Centers and Area Studies
Media Networks
---
Past Internships
ActionAid - Italy
Ahlan World - Morocco
ASSPI - Associazione per lo sviluppo del sistema di protezione internazionale - Italy
Child and Youth Finance International - Netherlands
CIPMO – Centro Italiano per la Pace in Medio Oriente - Italy
Consulate of Ecuador - Italy
Friedrich Naumann Foundation for Freedom - Turkey
ICDT - International Center for Democratic Transition - Hungary
Fondazione Internazionale Oasis - Italy
Fondazione Mission Bambini Onlus - Italy
ISPI – Istituto per gli Studi di Politica Internazionale - Italy
ITSTIME - Italy
LechLecha - Italy
Musawah - Malaysia
NENA News - Italy
OCHA - UN Office for the Coordination of Humanitarian Affairs - Switzerland
Perigeo NGO - Italy
Transparency International - Germany
Windows for Peace - Israel
---
Past language courses
International Center for Persian Studies/Dehkhoda Lexicon Institute (Persian language) - Iran
Qalam wa Lawh Arabic Language Center (Arabic language) - Morocco
Università Cattolica del Sacro Cuore (Arabic language) - Italy
Alumni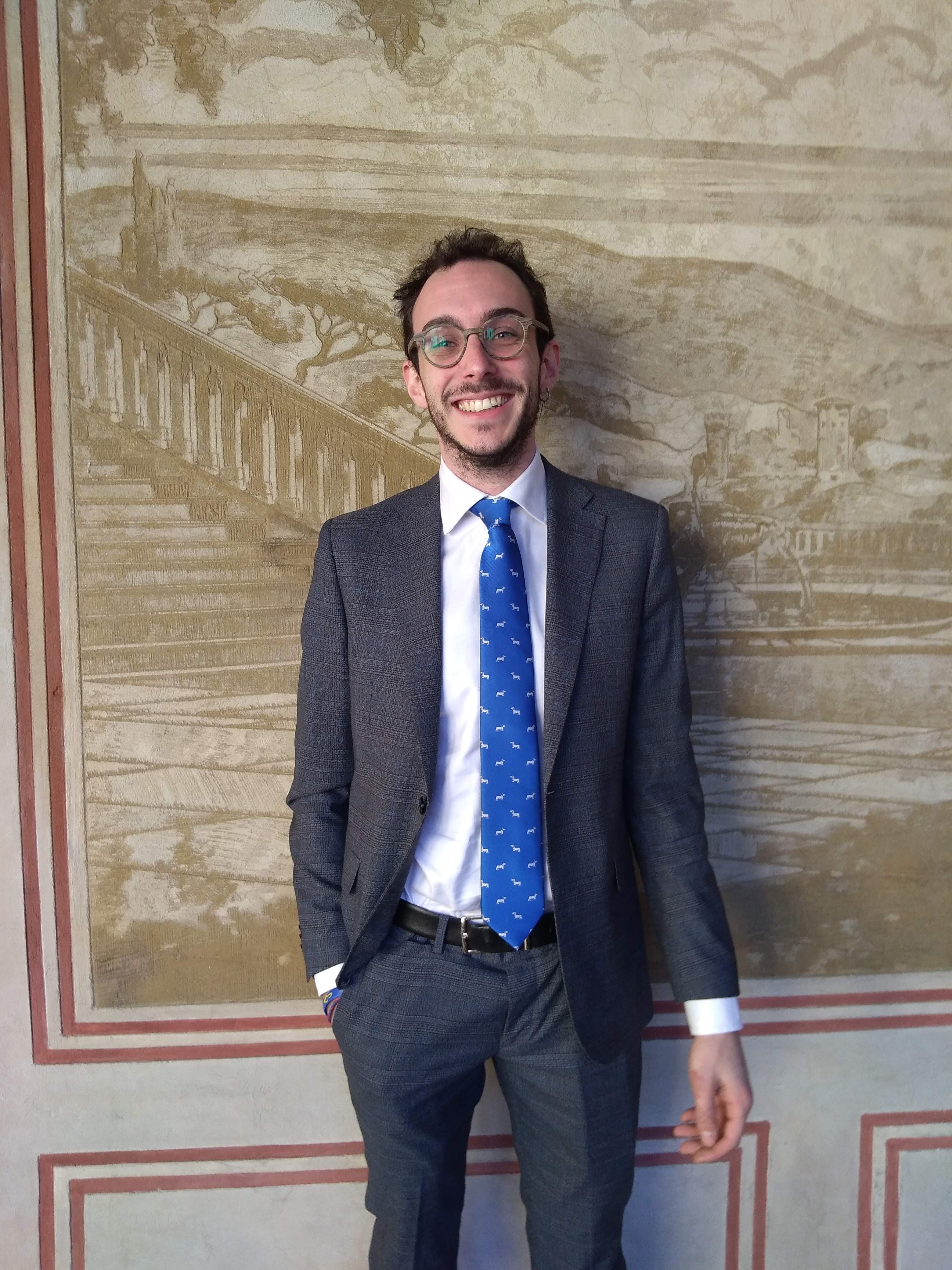 "I would certainly define my experience as a student of the Master in Middle Eastern Studies as a key turning point in my life. The courses have provided an in-depth knowledge of the socio-political, economic and cultural situation of the region and have represented a thought-provoking occasion to deal with the complexity of the area, thanks to a skilled and professionalized faculty. The Master has allowed me to develop scientific methodologies and operative competences in the research field, enhancing my critical attitude and encouraging me to question everything I thought it was well-established. In addition, I have had the possibility to attend a multicultural and international environment, where I have met inspiring people, enriching classmates and dear friends. This Master, and the internship I attended, have offered me the analytical tools and categories to read and have a better understanding of the Middle East under different perspectives. It has been an exciting, insightful, intense and meaningful journey I will always be grateful for."
Francesco Teruggi, MIMES student 2017-2018 (Italy)
---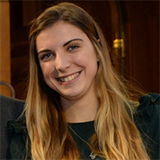 "At the end of this path, I think the aspect of the course that I appreciated the most- the one I remember more dearly and I will certainly miss- was the amazing opportunity to be lectured by experts coming not only from very different geographical, but also professional backgrounds. I could see the enthusiasm and the involvement in the eyes of many among them when they told us about their direct experiences in Middle Eastern countries. Their words guided us in the discovery and exploration of this region, and were also fundamental to foster our interest and to give a clearer face to our hopes and expectations. "
Lorena Stella Martini, MIMES student 2015-2016 (Italy)
---
."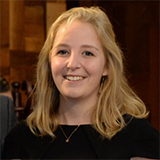 "As a graduate from the Master in Middle Eastern studies 2016, I can definitely describe 2016 as the most inspiring, eye-opening and challenging year so far. During my time at ASERI, academic discussions with a variety of experts in a diversified environment were accompanied by the development of what I know will be friendships for a lifetime. The Master gave me the opportunity to intern in Tel Aviv, Israel, a goal I had wanted to achieve for a long time. Because of this specializing Master, I feel capable of pursuing an international academic career
Marie Figoureux, MIMES student 2015-2016 (Belgium)
---
"Every class was an occasion for us to learn, to think, to ask, to wonder, to discuss, to question. All the subjects that we studied were like pieces of an harmonious puzzle: we were asked to put all of them together, in a way that at the end of the day it could finally make sense. What I appreciated most is the approach of this Master: we have been taught the importance of having a critical attitude and always being curious, challenging stereotypes, refusing simplistic views, looking beyond the end of one's nose to understand such a complex and diverse reality like the Middle East. This is exactly what we were looking for. With different backgrounds and nationalities and with a specific reason for being here, each of us gave something to the others, adding value to this experience. This Master and my internship enriched me, made me a stronger person, improved my critical thinking, further opening my mind. "
Libera Chiara D'Acunto, MIMES student 2014-2015 (Italy)