Fighting harmful traditions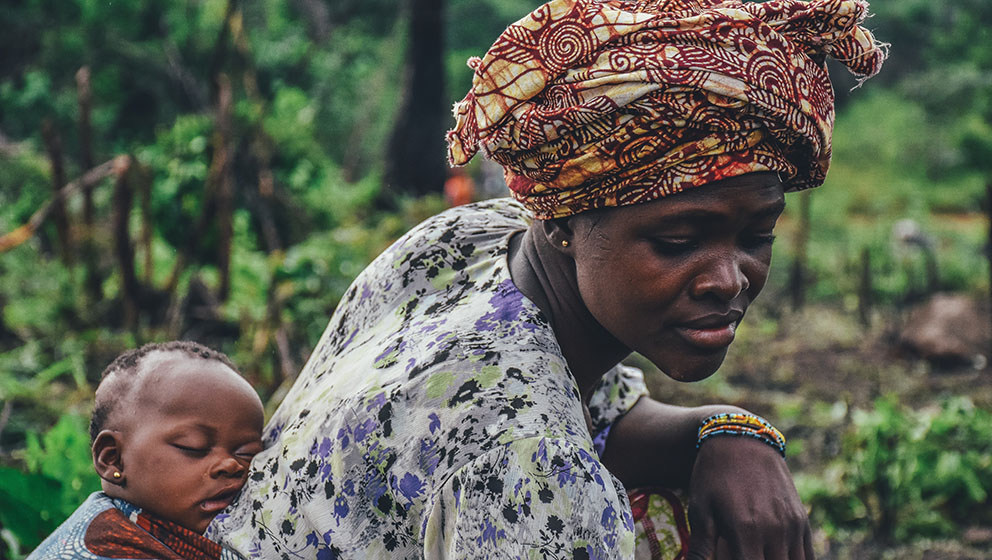 by Matthew Burgos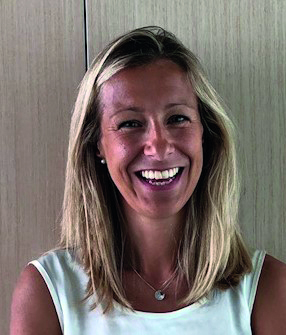 LUCIA CORNO is assistant professor of Economics at Università Cattolica del Sacro Cuore and Executive Director of the Laboratory for Effective Antipoverty Policies (LEAP). After receiving her PhD in Economics from Bocconi University, she moved to London where she was post-doctoral fellow at University College London and assistant professor at Queen Mary University. She is currently affiliated at the Institute of Fiscal Studies (IFS), at the European Development Network (EUDN), at the Centre for Globalization Research (CGR) and at Fondazione Rodolfo de Benedetti (FrDB). Her research is in development economics with a focus on understanding the role of the HIV/AIDS epidemic, social norms and ethnic diversity. Lucia collaborates with the World Bank and local NGOs to evaluate the effectiveness of projects in poor countries through randomized control trials.

Attached to the cabinet is a photo of two young women. The woman on the right has her arm around the other. Both of them beam at the camera as the flash ascends, creating a penumbra in the backdrop. Next to the photo is a monochromatic map of Africa, printed on A4-sized paper. A few feet away from the cabinet sits Professor Lucia Corno, the owner of the photo and the map. Although at first, they do not make sense, a sitdown talk with her will tell enough story of the story: one is a reminder of her passion while the other is a source of inspiration.

Professor Lucia Corno wants to beat harmful traditions. She serves as a reminder of the detrimental practices, including female genital cutting, child marriages, and breast ironing, experienced by a number of women across the globe. She points out an example where in the Cameroonian culture, mothers iron the breast of their female children with hot stone to try to avoid unwarranted male attention before marriage. Unnerving as it sounds, Professor Lucia Corno is unfazed and does not shy away. Instead, she does the opposite and delves deeper into the issues of such traditions.

In her European Research Council Grant-winning research entitled "Harmful Tradition Women Empowerment and Development," she has had two research questions to ponder: why do harmful gender traditions persist despite medical literature outcomes stating their dangers, and whether it is possible to come up with an intervention on such practices. She is backed up by her pool of researchers as they collectively come up with policies to change these harmful norms. Her primary focus is on Africa, splitting a part of her time to visit the location first-hand and to test whether the policies they have come up with will work or not.

A methodology coined as Randomized Controlled Trial has fueled Professor Lucia Corno's research. It tests the theory in the field to see the depth of the efficacy of a policy. "I believe that testing the theory to see whether it works or not is the only way we drive the policy implication. This is crucial to Economical Development," she says.

The research question that plays on Professor Lucia Corno's mind is on the persistence of harmful traditions, especially the female genital cutting, which dates back to the history of slavery. She has been in the process of collecting data on the number of slaves across the four slave routes that characterized Africa from the 1400s to the 1900s. She stands up, cutting her sentence halfway, and looks for a whiteboard marker. When she finds it, she pulls the cap and stands beside the printed African map taped on the cabinet, alongside the picture of her two daughters.

She encircles the route and explains how it is a passage to the Atlantic Ocean. In this particular route, the women who are hauled on the boat to America mainly work in cotton plantations. While the women in the west are labor workers, the women who pass the Red Sea to the Middle East are destined to be concubines in the Middle its name. The women must be virgins and not pregnant before embarking on the journey, two criteria that boost the price value of the women in the trade market. One price to pay before the journey is the excision and sewing of the external female private parts to prevent sexual intercourse. The impending wonder why such practice persists pushes Professor Lucia Corno to test whether the infibulation practice originated or has intensified with the slave trade. She collects data from women who are infibulated today and ancestors who belonged to the trade. Using the methods of economics, she compares the data and backs it up with analysis to get her answers.

It refers back to female genital cutting and its persistence. Professor Lucia Corno rests her elbow on the armchair as she burrows deeper into the practice of the coordination theory. "The idea is that the mothers cut their daughter because everyone thinks that it is important to do so," she says. To prevent the exclusion from the community they are part of, the families feel compelled to go along with the tradition regardless of its side effects.

Professor Lucia Corno is concerned with the variable. If by observation and outcome, there is no correlation between the coordination failure and female genital cutting, and that it may be driven by another factor such as identity and culture, then the policy intervention she and her team have developed falls short. It might not deter the practice since it has grown from the roots of culture. Yet she is positive that the policy implication will alter, at least, how the community perceives the practice.

Jumping into her next project, Professor Lucia Corno seeks to answer the research question on policy intervention. It highlights Sierra Leone where secret societies are embedded in their culture. There is an exclusive pass for these "Bondo" and as an initiation ritual for young women to join, they need to undergo intensive training. They spend four weeks in the forest, mastering the craft of being a good mother and wife. They learn how to sing a lullaby to help their future children fall asleep, to cook meals to feed their hungry families, and to bring up their children who will follow their footsteps. At the end of their training, they must undergo female genital cutting, a symbol of honorable dismissal.

They duck to go inside the makeshift tents. The young women lay down on the thin cushion, grappled by the elders on both arms to prevent them from flailing. The wails ascend as soon as their skin gets torn with unsterilized tools. It results in unsanitary health diseases with extreme cases such as excessive bleeding that leaves the young women dead. From the data gathered, Professor Lucia Corno says that there is a prevalence number of 89%, a depiction that almost everyone carries out the practice.

To think of an intervention policy strikes up as a challenge, but is not impossible. Professor Lucia Corno has run a randomized controlled trial in partnership with the Amazonian Initiative Movement (AIM), a non-governmental organization (NGO) founded by the former Minister of Health Department, Rugiatu Turay, whose goal is to eradicate the practice of female genital cutting in Sierra Leone.

Rugiatu has put forward her proposal of "Bondo without cutting." In a nutshell, young women can still enter the secret societies and have the training, but without the female genital cutting. In this way, the culture is kept intact without any health suffering and a rising death number
Thanks to the funding of the European Commission, the policy intervention has been launched. The research team together with Professor Lucia Corno and Rugiatu Turay has been allocated one-hundred and fifty villages in Sierra Leone for the five-month trial. Fifty villages act as a focus group that receives abundant information on the harmful effects of female genital cutting while another fifty is a vault for data gathering, receiving no information at all about the dangers of cutting. Every month, NGO representatives visit the communities and interview the residents for updates. Former cutters who renounced the act of female genital cutting are part of the representatives who conduct the trial.

In January 2020, Professor Lucia Corno and her team will conduct a non-invasive gynecological visit to young women aged between seven to fifteen. She is hopeful that the villages who have broadened their awareness of female genital cutting will rise to the surface and gradually evict the practice, displaying the efficiency of the policy intervention.

Professor Lucia Corno visited Sierra Leone in November. Her head slightly tilts and a smile dawns on her lips as she retells a touching story. Dressed in a plain white shirt and chino pants, she was walking around the room, doing her usual visits and talking to the women when another came up to her. She was a former cutter. She told me, "Lucia, after the intervention, I decided not to cut anymore. I don't want to do it anymore. I just want to be a good grandmother to my granddaughters," she says.

A remark like this prompts Professor Lucia Corno to go further. She is fixated at the harmful traditions in the six other research projects she is involved in. In one research, she wants to find out the depth of the impact of climate change on child marriages. In Africa, there is a practice known as "bride price" where the groom's family pays the bride's family a compensation as women in families are considered assets.

The main source of income in some parts of the continent comes from agriculture. During the drought season, residents are gravely affected and face the loss of financial income. To bridge the inevitable drop in income, families sell their daughters for a price. Most of the time, the daughters are handed over even before the age of eighteen. Professor Lucia Corno is also on the hunt to learn the relationship between elections and female genital cutting in Sierra Leone where politicians pay families, about $200, to cut their daughters in exchange for votes. In another project, she is bound to answer whether there is a connection between breastfeeding and breast ironing in Cameroon. From the neo-collected data, the percentage of mothers who breastfeed their newborns in the first 24 hours is 60%, a declining rate where breastfeeding might be the only source of nutrition in the country.

If the research topic is not challenging enough to demand Professor Lucia Corno's efforts and time, she does not pay attention to it. "I take on topics that are quite challenging for me to solve. What I have learned is that theories are different from practices. It is when you are there, talking to people, understanding the culture, and getting hands-on experiences that you can interpret your research," she says. Torn from the pages of her own experience, she deems impact as a change in people's perception and behavior. "Only when people change the way they behave, in the way they perceive a tradition from brand new eyes, after the policy interventions I have carried out can I then say that I have made an impact. With my research today, I can say that I have," she says. And she is determined to continue in the future.
Article featured on Worldbound, edition n.3-2019.