Practice makes perfect. When have adults stopped believing in their dreams and have started fearing the future instead?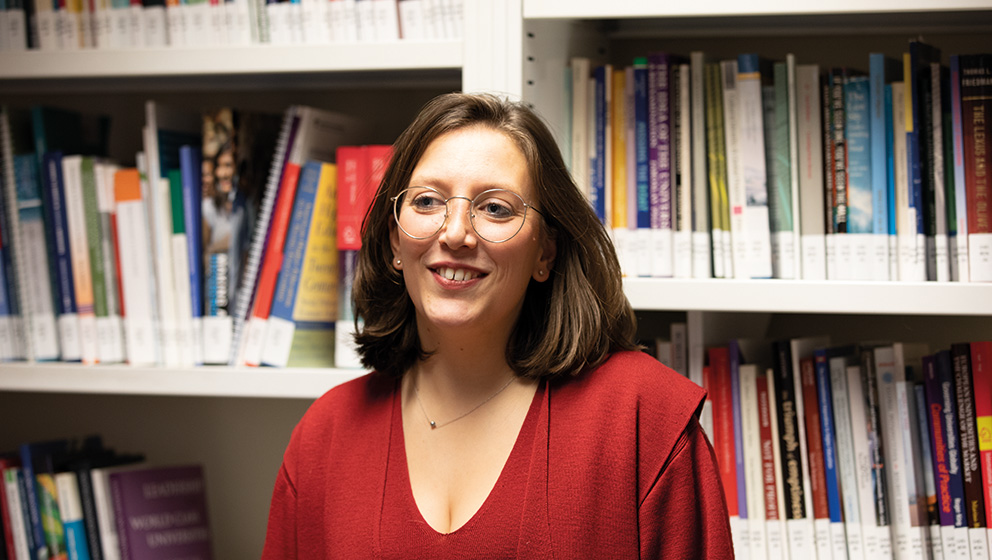 Chiara Grecchi, Università Cattolica Alumn, and Professor Antonietti, Dean of the Faculty of Psychology, recently developed a new research program related to 5
th

graders and their life skills abilities, such as self-esteem, self-efficacy, and positivity. This set of skills can greatly impact one's employability, much more than a sophisticated Linkedin profile. Chiara's research has originated from a question: when have adults stopped believing in their dreams and started fearing the future instead?


Chiara Grecchi, Università Cattolica Alumn, and Professor Antonietti, Dean of the Faculty of Psychology, recently developed a new research program on 5th grade students and life skills abilities: self-esteem, self-efficacy, and positivity. This whole set of skills is what can really boost your employability, which is not just a matter of how cool your LinkedIn profile is. Chiara's research has originated from a question: when have adults stopped believing in their dreams and have started fearing the future instead? Self-confident adults of tomorrow.

Chiara Grecchi is an advocate of life skills empowerment. The 26-year old Psychologist takes piles of blank papers, writes down mini-personality quizzes, and wraps them around her hands to give to her participants. But it's not the typical ambush interviews you find on the streets or some signed, sealed, delivered survey sheets right at the comfort of your home. In 2018, she strode into a brazen color-filled room, dropped the stacks of papers she was holding, and prepared herself to find out the changes and improvements in skills. And her target participants? 5th grade students.

You would think that questions like "what's the meaning of 'future' for you?" or "what would you do to help the integration among people?" are better answered by adults, but Chiara had a different to-do list on her agenda. She handpicked the students taking their last year of elementary school in Cornate, a town in the province of Monza and Brianza.

The project took place for 8 meetings in the classroom of the students. More than the questions, Chiara pursued an end goal of fostering the students' abilities as early as their age. She worked relentlessly with the students throughout the project, witnessing the gradual changes in their abilities and slowly hitting the bull's eye of her target.

But Chiara is not a fan of the term "abilities" to describe the potentials of the students. She rather prefers to call them "life skills" which, as she explains with a chuckle, "a sort of 'must' to survive life and its obstacles." She spoke about the need to give the young students a dose of reality on life skills, and guide them on acquiring and improving the right set of skills they will need in the (near) future. As a devotee of life skills empowerment, she believes that life skills should be developed among children as early as possible to help them be prepared for their future life and career.

One does not want to wake up one day and realize that his or her opportunities to improve on life skills have run out. Chiara encourages everyone to not delay any further. She lives by the principle that putting order to one's messy life is a vital assignment one has to complete to secure a fulfilling future. "These soft skills are not widely taught; not by the faculties, not by the subjects, not by academic institutions, and perhaps not by anyone. But we need to be aware of their essence. They serve as the key to expound life experiences."

It's not enough for Chiara that the young students learn text-book definitions of words or the formula to solve mathematical and scientific problems. Drawing an image, writing solutions on the board, or doing one's homework are passive learning, and Chiara tries to break the pattern by putting the young participants in situations where they would reinforce the use of various skills. "Sports is a perfect example," said Chiara. "Life skills can be discovered and trained through sports. They put you in groups to work together, to ask you to organize strategies, or to resolve problems. These activities are a ground where you can train your life skills. One of those, for instance, is your critical-thinking skills: you are plagued with questions whether to seize the moment or leave your teammates behind. You are somewhat obliged to make a decision spontaneously. It's a start of your skills training." But no sports are involved in this experiment with her students! "At least not in this particular research," she added.

Chiara had high hopes for her social experiment with her 5th graders. Her goal was to document changes and improvements in the students' self-efficacy, self-esteem, and positivity, the three variables of her research. She devised interaction-based activities to get the students working in pairs or small groups. Instead of check-the-applicable-boxes questionnaires, Chiara thought of an efficient method to test the creative minds of the students, that is a sort of role-play in a story.

Four lead characters led the short story, working as secret agents for an International Secret Service Organization. The students had to go through the story, joining forces with the four secret agents to achieve the common goal of defeating the evil, wicked villain named "Sfiducius". Sfidicius tried to steal the "Spark" of the students, a symbol of the three variables for the social experiment. But the agents' International Secret Service Organization needed more than four helping hands. In order to protect themselves from any harm, the four secret agents recruited the students as their co-secret agents to save the world and themselves, but the agents didn't possess any superhuman powers other than their own abilities, a.k.a Life Skills.

Day after day, Chiara devoted her time to try and understand the capacity of her 5th graders towards skills empowerment. Her experiment finally started showing some concrete results. "At the end of the project, one of the teachers asked them to write a short essay about their experiences. Words like 'I have learned that I've grown up' or '6th grade isn't different from 5th grade by any means. I'm the one who's different and I'll keep changing' can't be measured, no. It was priceless. Looking at the where we were at that point, I couldn't help but tell myself, 'ha! You've done a great job!'" shared Chiara.

Chiara had to keep reminding herself of the core objective of her research: observe and mark the changes, whether a leap or a shift, in the students' life skills. Even a game as simple as puzzle-building enhanced the way the students interacted with each other and placed the problem-solving skills as more important than practice. "I witnessed how the small changes unfolded. For instance, a once timid student no longer finds it difficult to work in pairs," she stated with excitement.

"Other activities were intimate and personal too. At the end of the training, I asked them to imagine a piece of luggage and to fill it with everything they had learned and thought they could use in 6th grade. Then, I asked them to think of their own treasure chest and fill it with learned lessons they thought they could use for 6th grade, although many were those lessons they were not ready to bring along just yet." It was successful. The time of reflection helped the students figure out which life skills they needed to be aware of for their imminent future use.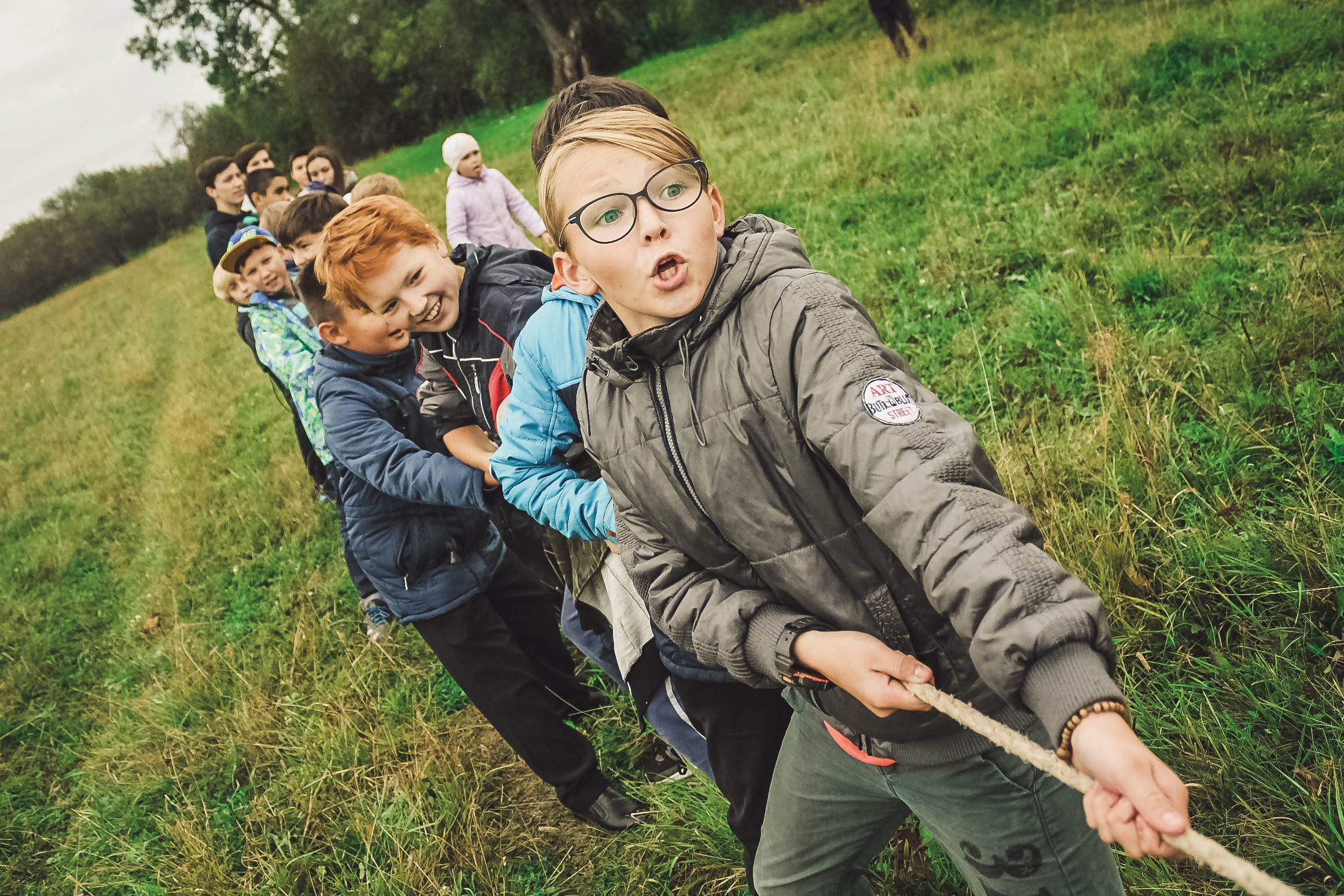 The level of trust Chiara built with the students has become a treasure she strongly values to this day. It would have been a pointless research if she had not connected with the students with that degree of confidence that allowed them to be more open and thus resulting in a more effective means to observe the changes in their life skills. Chiara watched as the true objective of the project slowly manifested itself through the way the students interacted with each other compared to the first day of the training: at first they took decisions on their own, then they consulted their peers to help them get through the obstacles and found ways to compromise on some of the matters at hand. It was enlightening to hear Chiara say, "having a strong self-consciousness is another key to improving and discovering your life skills." After all, without the awareness of how to get things done, or shaking yourself from a daydream to tell yourself "you have this skill!" one can easily neglect one's own potential.
When Chiara guided the students to become aware of their skills, she did so in an implicit way until it was the students themselves who told Chiara they had realized that the activities were meant for their skills. Chiara admitted her fondness to observe people in their growth and development. This has turned into a basic human instinct, thanks to her background in Psychology during her graduate degree at Università Cattolica del Sacro Cuore. Although she's taking a short break from research, her mind keeps running with ideas on her future topics.
She shared that her next target would be on mindfulness among the sportsmen of a volleyball team. "Mindfulness is a self-awareness technique which calls for your other life skills to be enabled. Somehow, you should first practice the necessary life skills before achieving mindfulness. You have to think that you can create such environment for yourself, and through this, self-efficacy and self-esteem enter the field too," said Chiara.
Whether you are in the phase of exploring your skills or discovering any of them, what matters to Chiara is your progress in strengthening your life skills and the awareness you have throughout the process. But to stay present and be in a routine where you relentlessly practice the life skills are the constant goals you should keep in mind, regardless of your age. "In the end, life skills help you throughout your whole life to be better for yourself and for others. They are not something that you forget about or drop after you have learned them. Instead, they become a part of yourself, of who you are, and that's a treasure you keep," she said.
Article featured on Worldbound, edition n.1-2019.