Marketer in LA: Giada Federici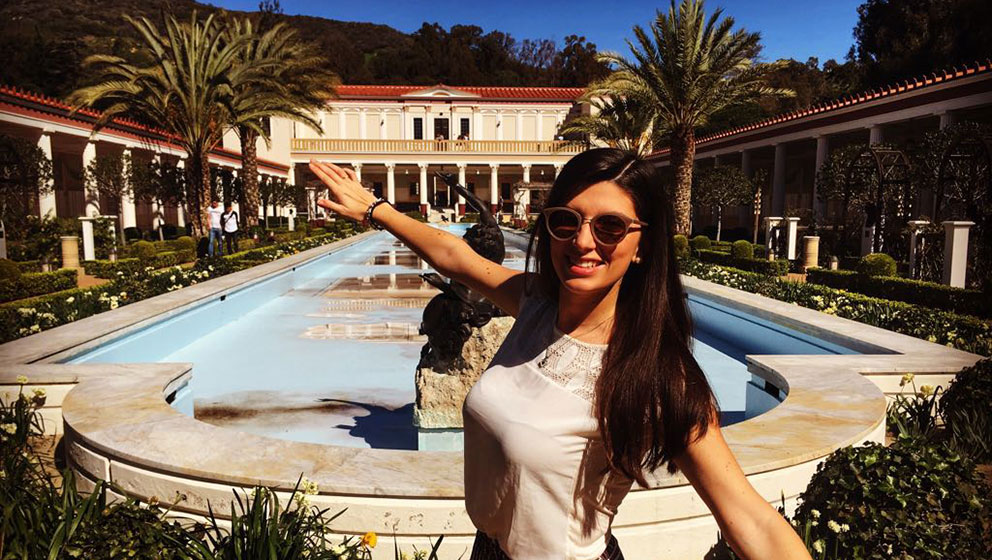 How long have you been working and living in the USA?
I have been living in Los Angeles since September 2015. I started working in July 2016.
What do you do for work in the USA?
I work in the Creative Marketing department of Oliver Peoples Group, part of Luxottica.
When did you transfer to the USA?
I worked in Italy for two years as a project leader for events, meetings and conferences, and then moved to Los Angeles.
How was your job hunting process in the USA? Describe your journey.
I arrived in Los Angeles with the intent to specialize in marketing, by attending a 15-month post-graduate program at University of California, Los Angeles (UCLA). After 3 months of starting the courses, I found a job at the campus museum. After 9 months of full-time courses, I started a paid internship at Oliver Peoples. After my post-graduate program, I acquired a 12-month U.S. work permit. I received a pay raise and a one year contract with Oliver Peoples. I believe that carrying out an internship while studying is an important investment for future employment in the USA. Work experience can make the difference between having the opportunity to stay or return back home.
What did you study at Università Cattolica?
I graduated from Linguistic Sciences and Foreign Literatures.
Did you undertake a study abroad experience with UCSC International?
In 2012 I studied in Texas for 5 months with the International Student Exchange Programs (ISEP).
What do you love the most about your life in the USA?
First and foremost, I love the weather here in Los Angeles. It never gets too cold, and it's always sunny, so everyone is always in a good mood. Furthermore, I like my job and feel appreciated for what I do. Finally, here in the USA I can save money and enjoy my life with little sacrifice. The gasoline is cheap, you don't have to pay for the highways and the people are relaxed even in traffic jams. As a result, there is more freedom to wander, travel, and explore different landscapes: seas, mountains, hills, deserts, national parks and cities. Every weekend is a new destination, and if you decide to stay in Los Angeles there are so many activities to do, you will never get bored.
What do you miss about Italy?
I miss my family, friends, the food, and long vacations.