Ambassadors of an education of excellence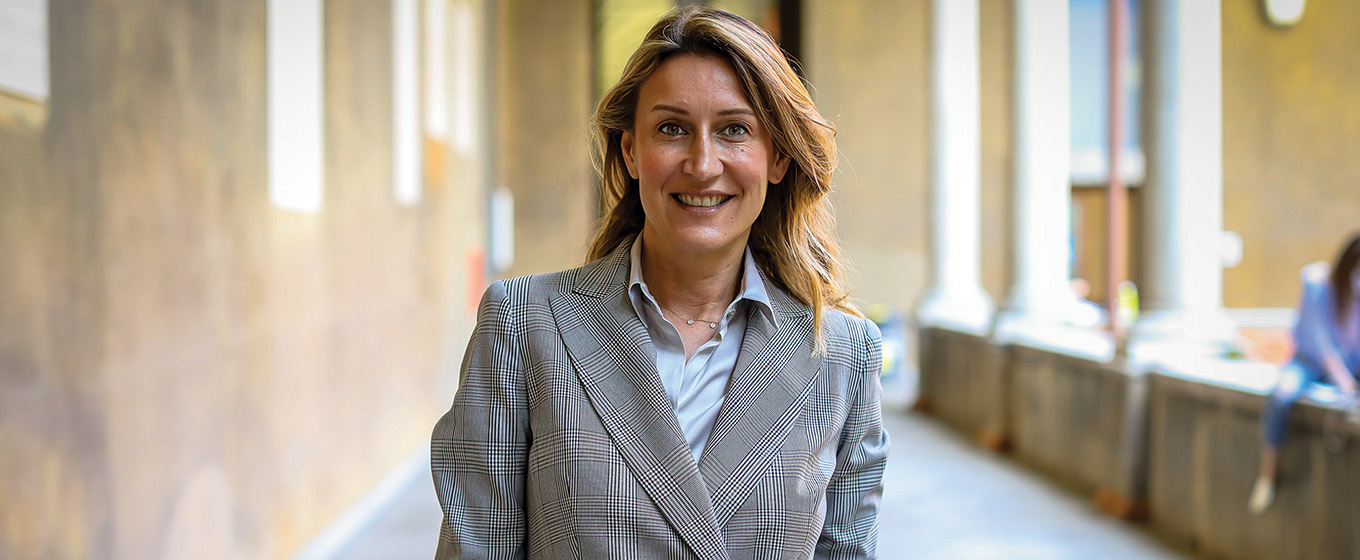 A conversation with Ilenia Pagani, Head Manager General Rectorate Secretariat, Institutional Projects and Alumni
Can you tell us how the Alumni network started?
The Alumni Network is a large network of former students spread all over the world. The first Alumni Association at Università Cattolica del Sacro Cuore stems back to 1930, whereby the founder of the University, Father Agostino Gemelli, created the Ludovico Necchi Association in memory of his dear friend and co-creator of the University. Based on this legacy and the recognition of the strategic importance of this project, in 2017 all existing former student associations came together to form the first official Alumni Association at the University. Università Cattolica is a comprehensive university and over the years several associations have been created to involve graduates from its 12 faculties connected to certain courses, University residencies, and graduate schools. Some of these associations have a detailed and well-defined internal structure, while others have been created for social media networks only. The goal of the associations is to create a place where everyone can come together and share their experiences and value their expertise. This process requires a lot of work, but the success can be seen in the active and successful involvement of our Alumni in the various initiatives offered by the University.
Initially, the project was launched at a national level but its success quickly spread to include international entities. Can you tell us about the birth of the international committees or chapters?
One of the most exciting aspcts of this project which primarily involves the Alumni staff is the constant growth and evolution of the network.
The international chapters were created during different periods. The Chinese chapter had already been launched by the Ludovico Necchi Association in Shanghai, but the network continued to grow in major cities such as London, Brussels, New York, Boston, Washington, and Dubai. Before the COVID-19 pandemic, we organised very prestigious events around the world. Meeting in person nourishes a sense of belonging for graduates who are living away from home. The chapter and its events become an opportunity for former students to meet, network, and feel connected to graduates who have experienced a similar cultural journey.
Our network brings together people with different educational backgrounds, from doctors to lawyers, from managers to trainers. As Università Cattolica celebrates its centenary, we are proud of almost 300,000 people who have graduated from our University - professionals who now live and work all over the world. And despite the diverse professional backgrounds, the urge to reminisce about the time spent in our famous cloisters is very prominent, regardless of the year in which they graduated.
The International Committees are a point of reference both for Alumni who move abroad and for the new generations. In the future, we would like to set up mentorship projects at an international level. The aim is to create a trusted strong support network always willing to help out, for example, if a student is leaving for Shanghai to start an internship, that student needs to know that someone will welcome him/her at the beginning of this experience and mentor him/her throughout the experience.
Università Cattolica Rector, Professor Franco Anelli, always affirms that the story of our University is told through its Alumni who are the ambassadors of a successful training method and education of excellence.
Over the past year, Alumni events have had to adhere to the constraints of the COVID-19 pandemic. How have you dealt with the Alumni community during this period?
The pandemic has accelerated communications at an international level. We have adopted new tools and used creative ways to stay in touch. Before we would meet up once a year, whereas now, thanks to the pandemic, the international committees meet virtually every three weeks. This frequent communication has allowed us to work on developing the committees and their initiatives.
On the national front, we have organised several cultural events related to the COVID-19 health emergency. Additionally, the Career Insights Series project was very interesting, which was organised together with the UCSC-UK International Alumni Committee - a series of online meetings were dedicated to Università Cattolica near and recent graduates, along with three important companies: the European Bank of Reconstruction and Development (EBRD), EQT Partners, and Goldman Sachs. These meetings were an opportunity to learn about the evolution and changes taking place in an international market, the skills required to operate in this context, and the selection and recruiting processes in the sector.
The general aim of all these initiatives is to provide its graduates with the opportunities to understand current situations and those related to the professional world. The university continues to be a place of training for everyone: students, lecturers, graduates and administrative staff. The pandemic has allowed us to use innovative tools to achieve this intergenerational exchange, even during a time when everyone was forced to slow down.
FAR & MIDDLE EAST CHAPTER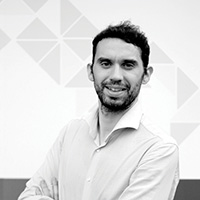 FILIPPO MERLI, General Manager – HERE Fashion Hub
The lockdown in 2020 bridged the gap between Milan and Hong Kong and demonstrated the power of networking, bringing together 30-40 people at a time. What is the value of creating such a strong community?
UCSC-HK-Chapter satisfies the need to be a point of reference and aggregation in a megalopolis, 10,000 km away from Italy, for all former students based there.
This need has been evident in this last period, in which human interaction, had suddenly been shifted almost entirely digitally, and gradually the sense of loneliness for many has grown, causing emotional stress. With the events organised, we have contributed, albeit minimally, to creating a team spirit, a sense of camaraderie, which meant mutual support.
Other meetings are planned closely and with great satisfaction, other alumni are making themselves available to actively participate in the organisation of upcoming initiatives. The main goal is to create strong and lasting connections over time, which go beyond the digital sphere, with people with a lifelong common ground as relevant as having spent years of life studying at Università Cattolica.
Many good things can arise from connections with strong foundations, from friendship to business opportunities.
Finally, a special thanks to the Alumni office which made a very important contribution to the start of this chapter, without which it would not have been possible to bring together such a large group of alumni.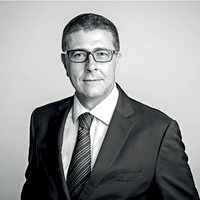 SIMONE CENTOLA, International Lawyer – Withersworldwide, Singapore Alumni Chapter Leader
PAOLO DE BERARDINIS, Asia Pacific Director - FACCIN S.p.A
How important is the role of the Cattolica International Alumni Committee in an international context such as that of Singapore, where the Milanese universities have decided to create a network such as Dual Milano (Università Cattolica, Università Bocconi, Politecnico di Milano, LIUC Università Cattaneo)?
The Cattolica International Alumni Committee is a remarkable network of friendly and engaged alumni led by our Alumni Association Cattolica – Associazione Necchi.
The Alumni Association kick-started and supported our earlier initiatives of mapping out and organising our alumni presence in the city-state and Southeast Asia, which developed into our Singapore Alumni Chapter. For the first time, several alumni across the Asia Pacific connected among themselves and reconnected with our Alma Mater, discovering their alumni identity as well as the array of activities offered by our University to students and alumni.
Our initiatives in Singapore include networking, mentoring, professional development, private discussions and public events.
The Committee encourages and supports interactions among alumni Chapters in Asia Pacific and beyond, fostering discussions across our Asia Pacific Chapters in Singapore, Hong Kong, Shanghai, and Beijing. It also supported and promoted our local events as well as the establishment of Dual Milano. The latter is a local alliance among the alumni of four Milanese universities (Università Cattolica, Università Bocconi, Politecnico di Milano, LIUC Università Cattaneo) created by one of our alumni, Paolo De Berardinis, to enhance knowledge and opportunities for collaborations by leveraging on the world-famous Milano brand.
The Singapore chapter looks forward to further collaborating with the Committee once our local chapter activities will resume at full regime after the current restrictions ease.
We would like to take this opportunity to thank Prof. ssa Sciarrone Alibrandi, Vice-Rector of Università Cattolica and President of Alumni Cattolica – Associazione Necchi; Dott. Devecchi Bellini, Secretary General; Dott.ssa Pagani, Dott.ssa Simonati and the whole alumni community in Singapore and beyond.

DUBAI CHAPTER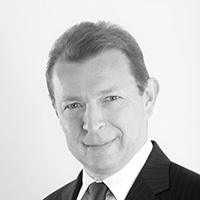 MARCO VILLA, Chief Executive Officer – MV Advisors | Mirade Ventures
You moved from Singapore to Dubai for work, two cities where the Cattolica International Alumni Committee is present. Do you think that the increasingly widespread presence of international committees can help create professional and personal networks?
The quality of our network plays a fundamental role in determining the quality of our lives. Especially for those living abroad and moving around among different cities, the presence of a solid structure of international committees can make a real difference in enhancing personal and professional experiences. Furthermore, the diverse nature of the Cattolica Alumni Network creates invaluable ways to be introduced to brand-new social clusters and gain access to people and stories we might otherwise never meet.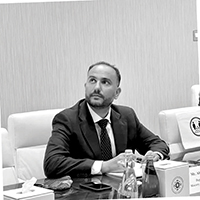 ALESSANDRO NETO - Diplomat
Rector Professor Franco Anelli said: "Together with the scientific production and cultural richness, the greatest gift that Università Cattolica has given to the Italian society is a large population of people educated at our University. Since its founding, the University boasts over 300,000 graduates, testimonials that have applied the intellectual foundations and soft skills learnt during their educational path - into society, into their work and their families. The social value of a university is defined by the quality of the people it has educated. Università Cattolica is proud to be represented by its Alumni all over the world." How does it feel to represent the Alumni Committee in the heart of Europe?
Being educated at Università Cattolica was a turning point in my life, both professionally and privately. It was during the years of study at the Faculty of Political Sciences that I approached for the first-time diplomacy and international relations and thought this would have been the field of my application. A few years later, I had the opportunity to join the diplomatic service at the Italian Ministry of Foreign Affairs and International Cooperation and I will be always grateful to Università Cattolica for enabling me to build on my intellectual foundations and further develop my critical thinking and soft skills through an open-minded approach. I am
therefore very proud to represent the Alumni Committee along with many other professionals worldwide who enjoyed the same educational path and enrichment from Università Cattolica in their field. In my experience abroad as a diplomat, I can witness first-hand the very extensive and valuable international network of the Università Cattolica, which is based on talented and high-quality people who are simply giving their small contributions to making the world a better place. Despite we Alumni are scattered in many places across the five Continents, Università Cattolica is still our home at the crossroad of our lives.


BRUXELLES CHAPTER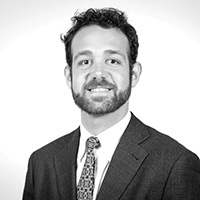 CARLO BIZ, EU Official – European Parliament
What is the added value of taking part in the Cattolica Alumni Network?
"Working for the European Union (EU) and living in Brussels was for me the natural consequence of my special interest in EU law and EU affairs, a passion that started from interesting law courses in Largo Gemelli and now has turned into my job as an EU official. Thanks to the Cattolica Alumni Network, I could feel connected – digitally, but also humanly – during this long period of mandatory social distancing. Indeed, in these recent troubled times of travel restrictions and lockdowns due to the COVID-19 pandemic, being a member of the Alumni Network allowed me to feel at home while being outside of my home country, Italy. The numerous initiatives and interesting exchanges with other fellow Alumni brought to my memory the pleasant and enriching university years as a law student in Milan, defined by learning from huge books, discovering nice places and starting long-lasting friendships. The renowned added value of Università Cattolica is the sense of community it has shaped in 100 years across borders, generations and cultures. This is perfectly reflected in the Alumni Network, which brings together a wide array of committed people with different skills, professions and interests, but all closely linked to each other through the same set of core values."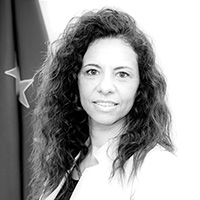 Valeria Miceli, Policy Coordinator - Cabinet of Presidente von der Leyen, European Commission
What is the added value of taking part in the Cattolica Alumni Network?
When I meet members of the "Cattolica family" in many different corners of European institutions, politics, media, companies, I simply feel at home. Friendships at Università Cattolica last in the long term. Their fabric is a sense of belonging. Shared values are their glue. And quality is a common feature. I am particularly grateful to Università Cattolica Rector Franco Anelli for his commitment to fostering the community of Alumni around the world and in the heart of Europe.
UK CHAPTER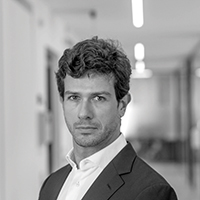 ALESSANDRO CAFFI, Growth Investor – PSG
Has the Università Cattolica International Alumni Committee helped you to create a strong international network? If so, how has it benefited you?
The United Kingdom Cattolica Chapter allowed me to expand my network in London by meeting new people that share the same educational background, that I didn't meet at university. Some of them are now friends as well as good contacts for my professional career. I have also become aware of former Università Cattolica students at my company allowing me to leverage these contacts within the organisation. Finally, we have established a relationship between my firm and the Alma Mater producing a concrete outcome for the Chapter.
Have the tools, services, and lifelong learning projects offered by the Cattolica Alumni Network helped students to increase their professional and cultural knowledge?
Some of the events have been particularly useful in expanding my knowledge in areas like sustainability and European Union. A network like the one in Università Cattolica is also very useful in expanding your knowledge beyond your professional sphere. the many, diverse disciplines hosted at Università Cattolica allow you to reach areas of knowledge out of your comfort zone.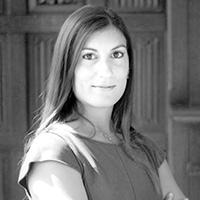 MARIA FIORITO, Solicitor – Vardags
From Puglia to the Milanese dorms to London. What are some of your abiding memories from your educational path which persuaded you to engage in the International Alumni Committee?
Growing up in a small town in Puglia has triggered my initial desire to evade into a more challenging and stimulating contest, which I eventually found at Università Cattolica, Milan campus. There I had the opportunity to live in the university residence, Collegio Marianum, which was an even more enriching educational and personal experience. Memories of my days at university and at Mariamum with my peers, sharing notes from classes, revising together before any exam, year after year, and succeeding and progressing altogether, made me aware of the importance of being 'part of the wider picture' under the same institution. After graduation and qualifying as a lawyer, I decided to broaden my experience even further by moving to London.
I often look back on those memories of my days at university and the network of support I found in Università Cattolica and at Marianum, thinking how precious my experience was and how helpful it would be to have a similar "net" now that I was a working professional in a big city like London. When I learnt about the Alumni project, I had no hesitation in deciding to join this incredible new "wider net." I find it extremely helpful and supportive to have the opportunity to share my experience, knowledge and skills with other professionals from my same background and working all together on new ideas and projects. The feeling is like a throwback to my days at Università Cattolica and I am proud to be part of this international project.


USA CHAPTER
TOMMASO MAZZARELLA – Head of Operations Vertage
What does it mean for you to represent the SMEA association in New York and contempo-rarily be part of the Alumni Committee? How can these two bodies work together?
When I look back at my education path, I see the strong synergy between my five years in Largo Gemelli and my experience at The Graduate School of Agri-Food Management and Economics (SMEA) for my master's degree.
The transversal skills gained while studying Political Sciences greatly match the different competencies acquired while in Cremona.
Representing both associations is a great honour, while also being an opportunity to recreate those synergies at an Alumni level.
Both Università Cattolica and SMEA constitute excellencies in the academic world and the agri-food world, so it would be only natural to have their former students interacting on a professional level.
The power of a cohesive and dynamic network translates into multiple occasions for its members: mentoring, career progression and insights about a specific company/industry are all achievable targets.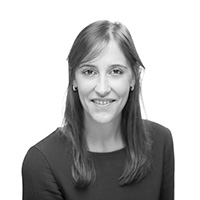 CLAUDIA BRAGLIANI, Senior Vice President, Digital Communications Manager - Lazard
The United States chapter has recently been established. What are your future expecta-tions? What activities do you expect the com-mittee to carry out?
The United States Alumni chapter is a fantastic opportunity to establish meaningful connections and expand my network. As an expatriate, you're always looking to meet people with a similar background to yours, and Università Cattolica is a special bond for us all. I'm excited about in-person events (finally!) and mentorship opportunities that the group will create. I'm also looking forward to connecting with students who may be interested in knowing more about career experiences overseas.