Are you brave enough to change the status quo?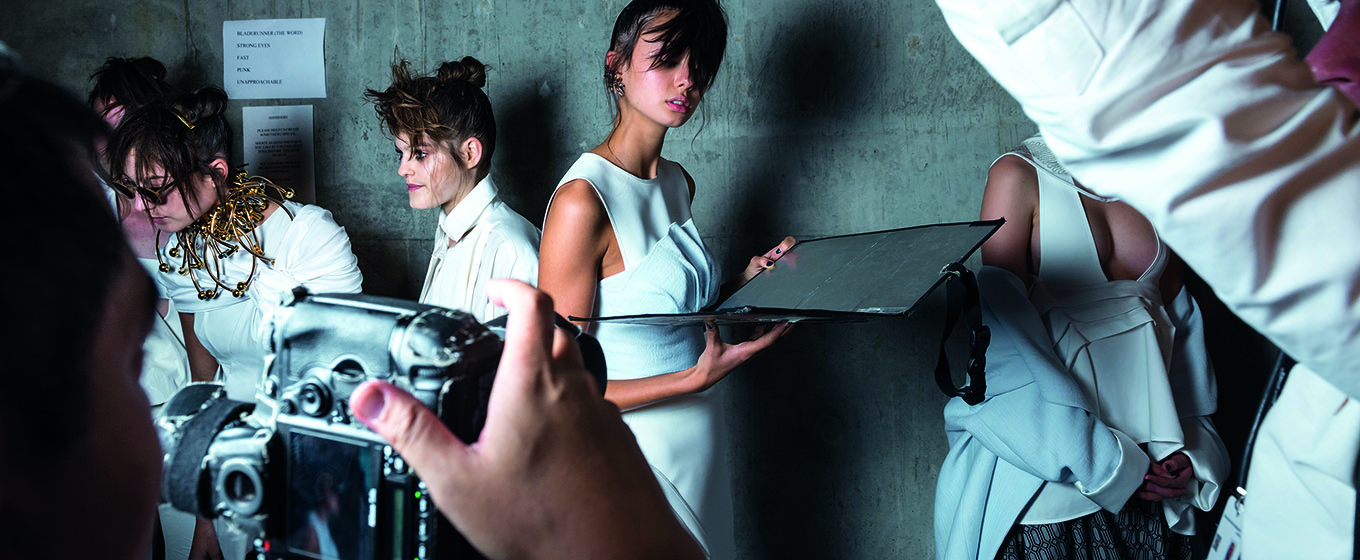 by Matthew Burgos
Small talk and white noise fill the room at Università Cattolica del Sacro Cuore, the space for the conference about the fashion industry between the last week of January and the first week of February in 2015. He strolls inside, excusing himself to shear through the bustle of the crowd until he finds himself in the first row, across the platform where the Chief Executive Officer (CEO) and Executive Managers of a high-end fashion company position. When one of the managers walks down from the platform, his candid self-grabs the opportunity to tell the manager that their company fails to be transparent and clear in giving the "right rights" to their employees as they give most of the incentives to the manager who fires most workers. After the initial welcome remarks, the CEO of the company steps onto the podium and says, "I hope that this man in the first row would be more polite and nice to us." She points at Sergio Pitrone, the student turned CEO of ICAST and Vertumn.

After his remarks and the conference, the CEO invites Sergio to her fashion company to work for the Events Management and Public Relations department. Sergio, who at the time was in his final year of the bachelor's degree in Management at Cattolica and searching for an internship, accepts the invitation and attends his first and last job interview. He patterns his thesis on the company's innovation programmes, the antithesis to his first insight. While doing his internship, he recognised the old-fashioned approaches of the fashion industry. The casting process has left an imprint on his memory. "The casting process allows you to select the 'right' person to endorse your company, the method campaigns use to employ a personality. It may last between five to fifteen days, or even more, for around 5,000 to 10,000 euros. Aside from the amount of time and money spent to select a few models, the people in line, hoping the company would choose them, have to wait for hours, days and weeks just to either receive a rejection or an offer. The humanness in the process and the dignity of the hopefuls decline, so I stepped into the game."
The roots of his desire to tip the balance and be a trailblazer pivot back in the school year 2010/2011 at Liceo Scientifico Giuseppe Seguenza in Messina, Italy. As a sixteen-year-old high school student, Sergio ran for the student council and found himself head-to-head with the other candidates. He devised his game plan, targeting the student voters as his market and involving the school staff to pursue his endeavour, and founded Seguenda, an academic agenda especially made for students, the first of its kind in Italy. Not only did the course of action carve a landslide win for Sergio, but he also discovered his penchant for originating projects that support communities instead of profiting from a business model and dismissing the workforce.
After graduating from his bachelor's degree and a year of working as a staff member of the communications, public relations and events management department of the fashion company, Sergio left with brewed innovations in mind. As he walked outside of the office, a light hop in his steps, his forehead scrunched as he patched the overflowing ideas he had learnt during his tenure in the fashion company. He quizzed himself: how could he shorten the casting time, creating an efficient system and bond between the fashion company and the models? Sergio kept pondering, sometimes over a platter of lasagne, until he brought the idea into its foundation as he titled his master's degree thesis at Università Cattolica: "ICAST: From Idea to Business Plan."

During and after graduating from his master's degree, Sergio poured himself over the creation of ICAST. His time, passion and energy experienced restless days from buzzing energy and almost sleepless nights from capturing the feasibility of fresh ideas. To test his drafts, he joined a start-up competition, battling against 77 projects and business models for funding and support to the winner. Murmurs clamoured over the thrumming energy in the room. Teams of aspiring entrepreneurs and founders rehashed summaries of the business models and solidified game plans in the presentation. At the far end of the room, Marco Pino, Sergio's co-creator of the academic planner Seguenda in high school, placed his hands in his pockets and stood in support of his long-time friend, a grin on his lips as the excitement poured out of him.
But the excitement died down during the announcement of the winner. After years of curating his plan to shorten the casting time, mastering his business model, writing a whole thesis as proof, and preparing for his presentation, Sergio came in at second place out of the 77 competitors. "I would rather come in last place than a runner-up. The panel told me that while my ideas had potential, I did not have a team to back me up in my endeavours. I was upset and it was one of the worst days of my life, if not the year. I went to a Sicilian pastry bar after the competition to console myself. I needed some time alone to reflect. There in that bar, I met Giulio Francesco Aiello."
Sergio told Giulio about the start-up competition. The moment he heard the catchphrase, Giulio's ears perked up and his joy and passion bubbled up. "Giulio had also established his own start-up company in London after creating and studying his plans for years. He told me that if I needed help, I could just ask him and he would be willing to offer advice and lend a hand." Then, Sergio talked about his thesis on ICAST Giulio paused for a while, the silence afforded some time to hear the chatter of the regulars in the bar and the honks of the cars passing by outside the shop, and he looked at Sergio. He encouraged him not to let his ideas remain on sheets of paper, as a thesis to present and nothing else. If Sergio needed a team, then he should build one. Sergio pursed his lips, a fleeting moment of pondering ensued, then he realised he was right. From then on, the birth of ICAST as a company commenced.
From the comment of the panel, he should have his own team. Sergio asked Giulio to be his Chief Operating Officer (COO) for ICAST. When he agreed, Giulio asked Sergio to consider asking his long-time friend Marco to build the company. Sergio had revered Marco as a moral and business compass throughout his life, but he had second thoughts asking him to join ICAST for the thought his team perceived his decision as less meritocratic due to their decades of friendship. When Giulio opened up the topic, Sergio was on cloud nine, humbled by the question and drenched in excitement. Giulio became the link in forming the trinity of ICAST with Marco as its Chief Financial Officer. To complete the team, Sergio took in Giorgia Bravi to man the communications and public relations area of the business after her talent caught the team's attention while giving lectures in a class among the 140 students in the room. "She stood out as if there had not been anyone else in the room."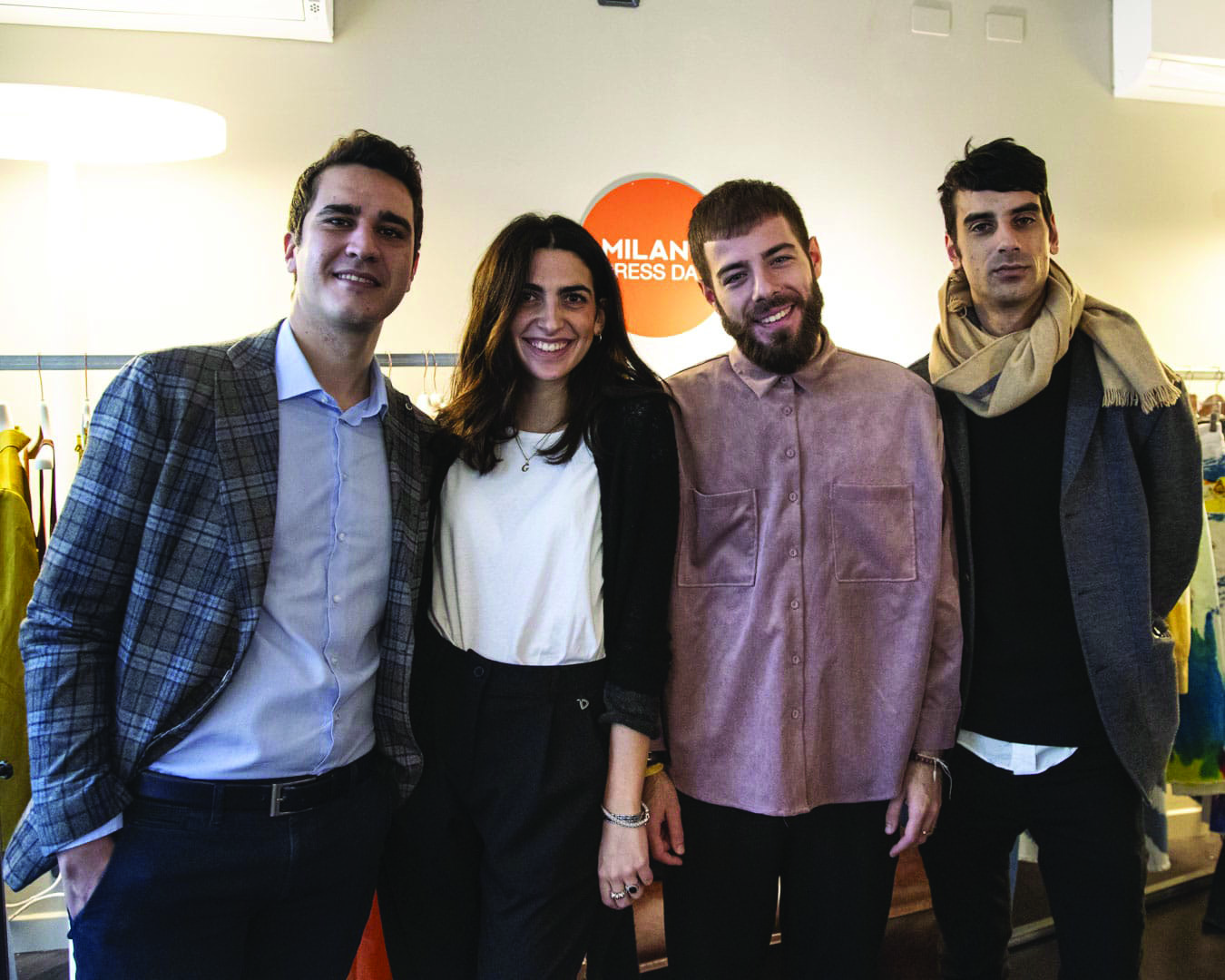 While the foundation had been grounded, Sergio faced another pitfall in his first phase of the business. Since the team did not have enough funding to pursue ICAST as a full-time company, they had to turn first to other resources and call upon their other skills to reap the rewards of ICAST. Marco was working at Deloitte at the time, saving up to throw in his fair share, while Sergio and Giulio founded another company under their belt: Vertumn. In Greek Mythology, Vertumnus is the god of metamorphoses, seasons and changes, and growth. In Giulio and Sergio's business, such prospects reflect the philosophy of their communications and media agency, evoking their prowess in employing creativity and efficient management in communication and its industry.
Vertumn relies on the ethics "analysis meets creativity" as the group comprises analysts, marketers, designers, and content creators, supporting brands who intend to develop their own identity and communication to reach important market objectives through communication management, business analysis, design, technology, and marketing and startup services. Sergio and Giulio turn to Vertumn, their established company where they exude their skills in business, marketing and communications, to fuel the premises of ICAST. After accumulating enough funds, Sergio and Giulio prowled over the business and legal documents, signed and rifled sheets of documents, placed their holy grail, the thesis of ICAST, between them, and established ICAST in 2018, the fruition from brewed ideas into a concrete company.
In Sergio's words, "ICAST is a casting management tool that simplifies the casting system from five days to five seconds, from hundreds of emails to one." It collaborates with modelling agencies, their bookers and over 5,000 talents and organises castings in a simple, fast and sustainable way to revolutionise the innovative and contemporary fashion world. "Our technology handles tons of casting systems as we collect all the offers and match the right talent for the representative looking for a model. What we envision is more time to live and less time to spend in the casting system since we are more worthy than waiting for days and weeks. At first, people told me ICAST would never work since we were about to destroy a tradition in the fashion industry, the old practice of casting systems. Now, we are working to bridge that fallacy and drive fashion communication to its best method."
To foster the founding philosophy he has been nursing in him, Sergio focuses on four missions to be of service to his audience: performance, agency, people and sustainability. "Our perception lies in the reflection of being a human. We strive to cut 75 per cent of your time, 50 per cent of your budget and improve 25 per cent of your well-being. The sum weighs to zero per cent paper resources, our value for performance. Agents are important figures in the fashion industry. I asked myself: is the fashion industry choosing freelance models because they are cheaper or because they are simpler in terms of contracts and obligations? For us, having agency-represented models on the platform is a source of trust, respect and protection towards young women and men who work as role models and who we believe need protection and support from their agents and agencies. We want to simplify the process to respect the people of this project including the agents, agencies and models. With that, we are a people-first company. You have to respect the people who are part of this technology and who back it up. Apart from that, we value the well-being of the individuals, eliciting smiles and positive energy as they tackle tasks. To complete our cycle, we focus on sustainability as well. It is no longer the future, but the present. I think everyone today can be smart enough to know that we have to respect the world we live in. We have finite sources, technology - and people's energy-wise, and we acknowledge their boundaries." To uphold the promise, Sergio and Giulio offered ICAST as pro bono during the first waves of the pandemic in 2020, embracing change as a process and progress. As a payback, ICAST collected 55 per cent of casting agencies across Italy six months after its launch.
Throughout his endeavour of building ICAST from the ground up, Università Cattolica has covered his bases through ConLab, the coworking space of the University, a place dedicated exclusively to self-entrepreneurial activities, the project born within the University Innovation Center (ILAB) which aims to promote the culture of entrepreneurship and innovation, exploiting new learning models and stimulating an interdisciplinary approach. Sergio owes his source of acceleration and inspiration to ConLab. If before he had had his meetings and meet-ups in bars and restaurants, jumping from drinking cups of espresso in one café to discussing new plans over plates of Sicilian pastries in another shop, ICAST and Vertumn now have a home that nestles in the University he studied at.

"I never link Università Cattolica to skills as it is beyond this term. For example, ConLab is not a validation, but an opportunity to explore the depths and breadths of our abilities. Then, judgment in life hinders ambition. The absence of judgment should be a part of our culture. If everyone would just listen without judgment, they would be open to express themselves. From our standpoint, Università Cattolica has been the medium to express ourselves freely. At University, I lived in the space and present instead of learning, harnessing the absence of judgment and the ability to search and improve the traits people may find different. One of the many lessons I have learnt at Università Cattolica is finding beauty in diversity."
The gloom of the grey clouds outside filters through his windows, illuminating the white, minimalistic design of his apartment. Four frames hang behind him, photographs of the artists he listens to and follow, while tools and equipment of technology scatter across the space, meshing with his private space. His peach jacket stands out against the modernist background as he narrates how in 2010, he wrote a phrase on a random Post-it Note that materialised: I will own two companies in ten years. The law of attraction manifested, allowing him to found two companies with ICAST catapulting his name in Forbes 30 Under 30 2020: Art & Style, that speak of his philosophies to humanise humans, and embarked him on a journey of research, process, trials and errors. In refusing to surrender his determination, Sergio Pitrone summoned the prowess of grit, carrying out his ideas on paper into concrete actions.