A Week in the Life of...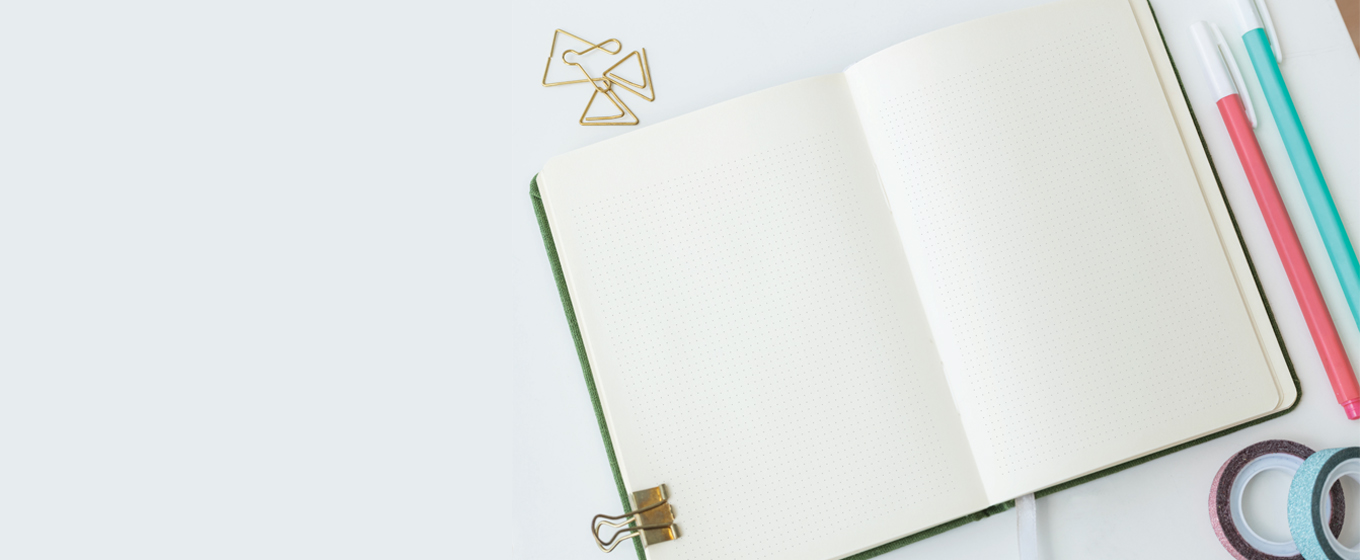 Take a sneak peek in the life of four students at the time of virtual learning and remote working. From Milan to China, from Coventry to California, follow us while we learn about their challenges and achievements.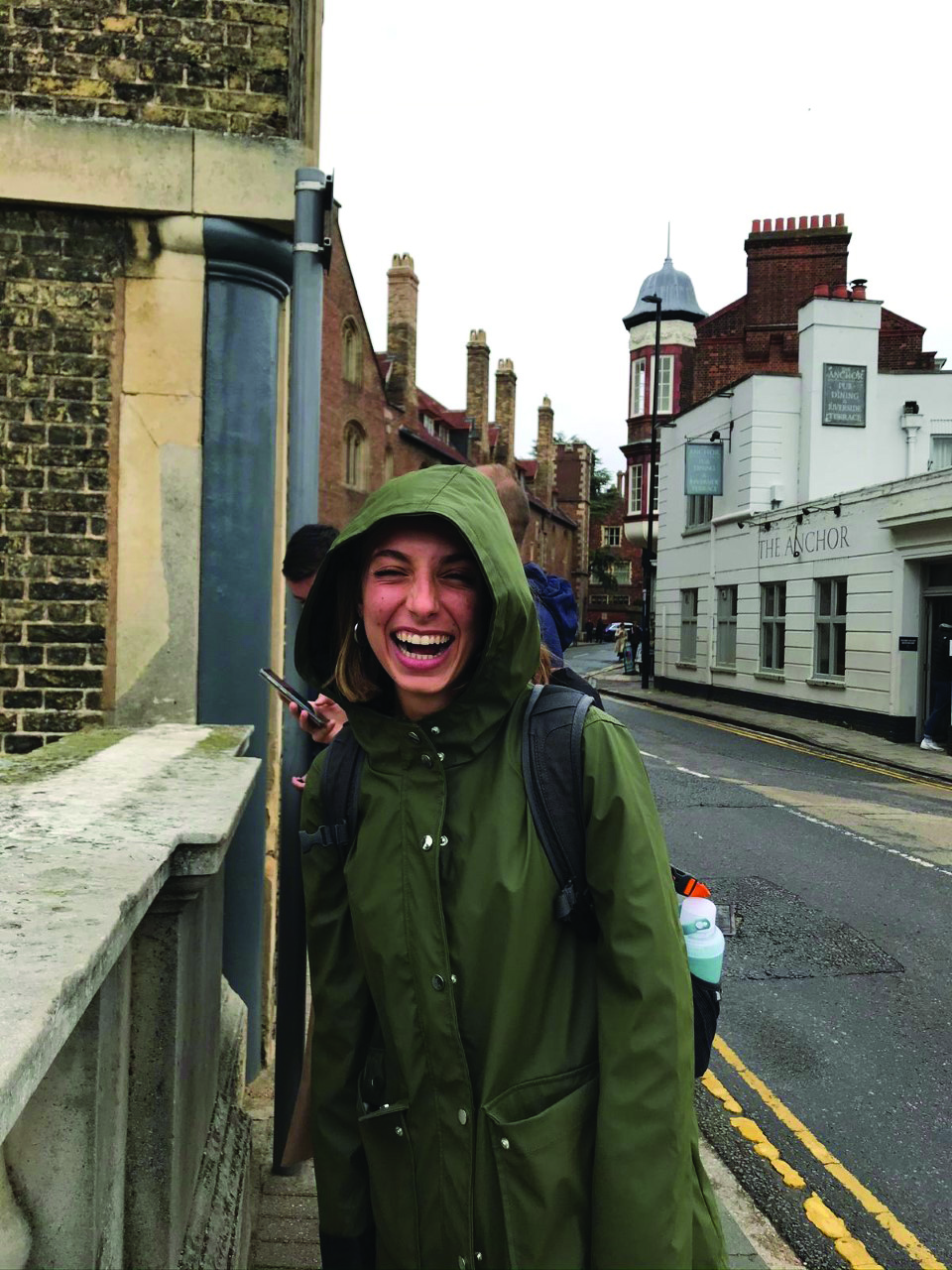 Caterina Masseroli
In Caterina Masseroli's belief, the journey of learning a language lies in its application, the way one fluently and accurately speaks it, noticeable confidence in their self-expression through the syntax, vocabulary and nuances. When she won the Erasmus scholarship from Università Cattolica del Sacro Cuore, she found herself immersed in her philosophy as she travelled to Coventry in the United Kingdom to study for a semester at Coventry University. Caterina, now in the third year of a bachelor's degree in Languages and International Relations at Università Cattolica, has not only opted to study the course credits, but also to prioritise her penchant for languages, international studies, and cross-cultural experiences.
From September to December 2020, the first leg of her scholarship and study, she moved to Coventry, a metropolitan borough of West Midlands in England, with the hopes of attending the classes on-campus. Drawn from the safety measures declared by the state, her classes had been streamed online and recorded. She lived in the University's accommodation along with two Spanish housemates. As a morning person, she would wake up at eight to make the most out of her Coventry excursion and study. Although going on-campus refrained her from attending the classes, she was free to roam around the picturesque streets of Coventry, the fuel that boosted her morale with online learning.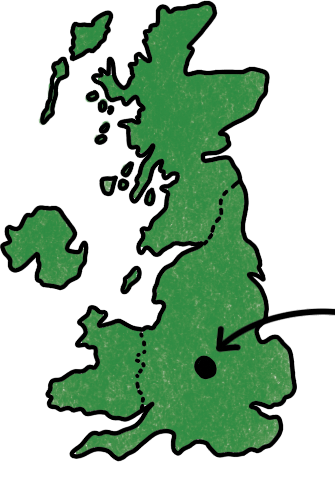 In the morning, she and her housemates would gather in the dining room, bringing over their laptops and books to study together. While they often huddled in peace, other times they interrupted the silence to ask questions, hoping some of them knew the answer and allowed others to pitch in their insights. In the afternoon, in dire need of refreshments and fresh air, she would go out with her newfound friends, stroll around the neighbourhood, share stories over cups of coffee whenever the shops opened, and spend the rest of the day outside, basking under the snow or the occasional glint of the sun. In the evening, to recharge after a long walk while retaining the frenzy of fun among them, she would play console games or binge over TV shows, throwing in their comments as the game failed or the plot unravelled and lazing on the sofa in their shared living room.
Caterina had abundant spare time in the first three months of her studies as she had two subjects to attend or stream online. On Mondays, her class on Writing with Style started at four in the afternoon and lasted for an hour and a half, while on Fridays, she joined the online calls for Advanced Writing Skills at noon for an hour and a half. "I have always loved writing. These courses improved my skills in writing, taught me what I needed to know about prose, and reviews about the grammar used in writing. I had to use English at all times in speaking my thoughts, writing about a given topic, listening to the lessons and clips, and answering the questions. Sometimes, the professor would divide us into groups before putting us in separate virtual rooms. We would have to talk with our groupmates and brainstorm on what to present and our answers before the timer stopped. Other times, we had to analyse the chapters of the book we were reading at the time, decoding the whats, whys, and hows of the story."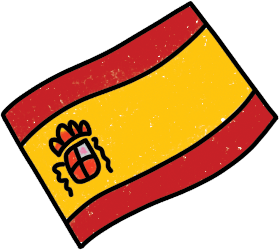 During the winter break, Caterina flew back to Italy to spend her holidays with her loved ones. After a restful break, she was back on track with her studies, but not in Coventry as the lockdown in the United Kingdom prevented her from going back. She welcomed the entrance of a new semester via online classes from her home in Milan, Italy, coinciding with her Spanish class at Università Cattolica. "My lessons have been recorded and uploaded online, and this method offers flexibility for me since I can play and pause the videos in case I have missed a theory or two. Last year, at the onset of the pandemic and moving classes online, the new way of teaching was quite challenging to follow. The professors could not see you, depending on the bandwidth, and some of us felt more pressured to turn on our microphone and camera to answer the question. With the option of recorded lessons, the pressure lightens and it gives us more time on how to approach our studies."
A clutter-free study space soothes her mind when she studies. Her desk consists of books and a few framed photos of her friends and family, the orderliness of her space reflects that of her mind. One of those pictures is a group shot with her friends in Milan which they had taken the summer before she left for Coventry, the background entails a landscape in Tuscany. Her tidy study space and the collection of photographs become her source of motivation to continue studying online with Università Cattolica and Coventry University. Caterina looks on the bright side whenever she encounters technical difficulties or a drop in motivation, turning to engaging topics in what she reads and, as much as possible, studying with her friends as her source of recharging her batteries. "When I do not like what I am doing, I try to do it with someone who does, allowing them to influence my drive positively. At the same time, when I find the energy in what I do, I love to share it with other people. During the lockdown, I try not to study alone but with friends, both in Milan and Coventry where I am lucky enough to know people who have the same perception."
Università Cattolica offers a range of choices for students who seek international experiences in study, internship, volunteering and work. For Caterina, it is an opportunity not to be missed. "It has been a great experience not only in improving my language command in English but stepping out of my comfort zone as I live far from my family and within an international group. I have met a lot of people undergoing the same programme or experience and we are sharing tons of stories about our best and worst moments, creating memories far more meaningful than studying alone." In her words, if such an opportunity presents itself at the doorstep, there is no other option but to say "yes."
For the second semester, Caterina Masseroli pores over Language and Globalization, Economics, and Humanitarian Intervention and Peacekeeping with Coventry University while continuing her studies in Spanish with Università Cattolica. Although the classes in Coventry are still online, she hopes for the glint of the possibility that they will be delivered on-campus, as planned before she had gone to the borough in the first semester. While waiting for the official announcement of the University, she readies herself for the waves of upcoming exams. In the meantime, she opens the front door of the apartment she shares with two Spanish ladies in Coventry, her luggage in tow, ruminating with excitement over which stories about Milan and her holidays she will tell.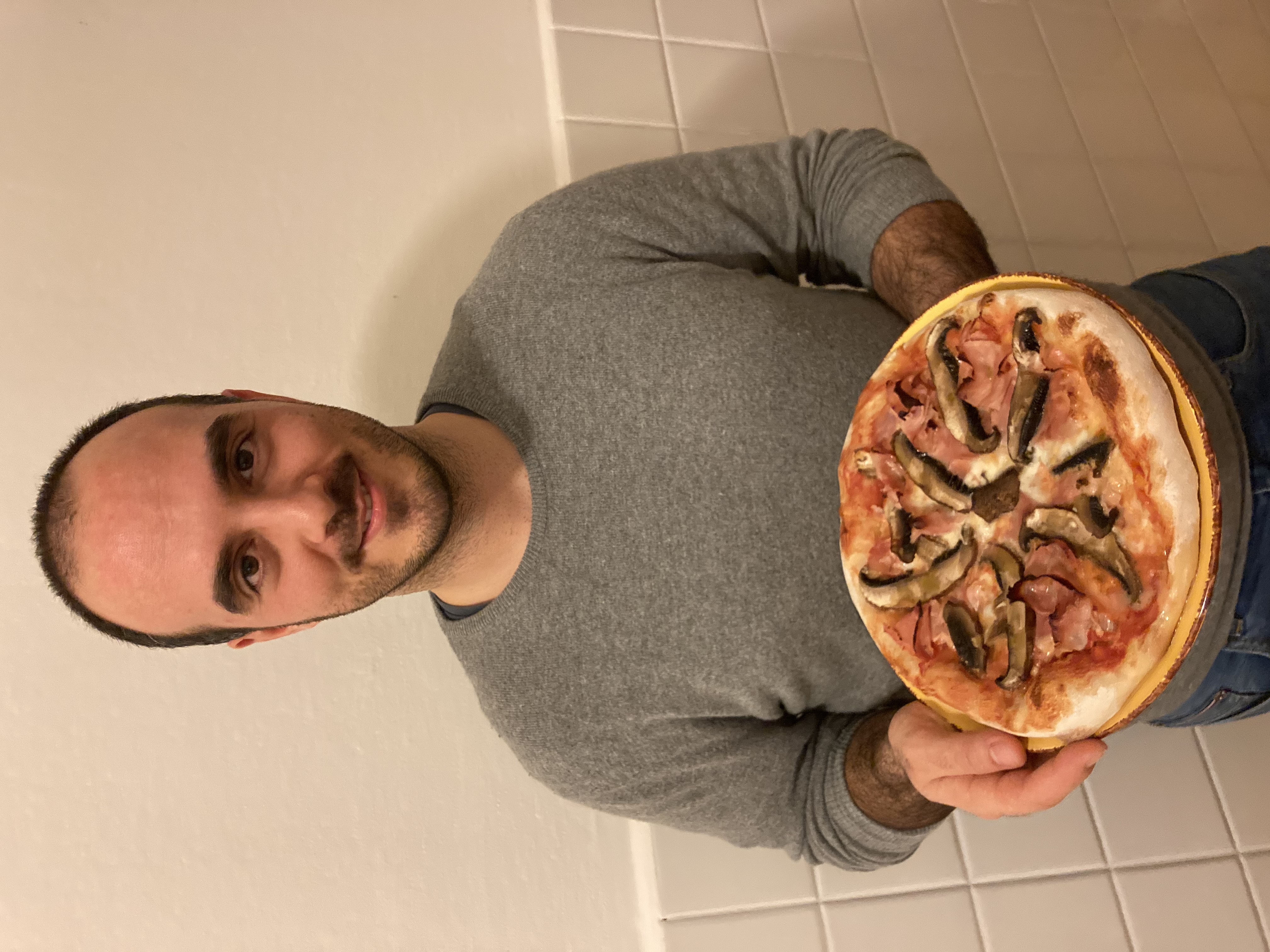 Donato Villani
The moka pot on the stovetop churns out black coffee until it brims out of the lid. He turns the fire off and pours the black liquid into his mug. In bare feet, he strolls to his workspace set up in the living room and sits on his cushioned chair. On his two-monitor screen, his Zoom loads up as the professor lets him in the meeting. "Please turn on your cameras," the professor says. He sees his eighty classmates in jackets, suits, and pyjamas and against a morning, afternoon, evening, and midnight backdrop. He sips from his cup, welcoming the bitter flavour that wakes him up from his stupor. Dressed in his pyjamas, Donato Villani plugs his earphones in and attends his class at ten-thirty in the evening.
Donato studies his master's degree in Direction and Corporate Consultancy in Economics at Università Cattolica del Sacro Cuore. The blended-learning course offers him leeway to work on weekdays and he attends his classes on weekends. His face-to-face classes turned online following COVID-19 safety regulations in Italy. While online classes appear daunting to many, Donato enjoys the flexibility it affords his schedule.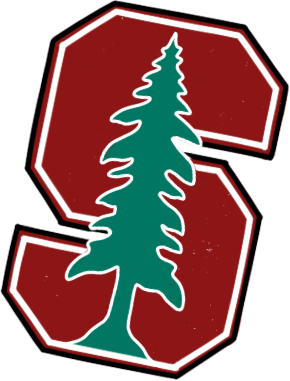 Through Università Cattolica, Donato enroled in the eight-week summer programme with Stanford University to earn his course credits in Technology Entrepreneurship. Since the acclaimed University in the United States positions in the Pacific Standard Time (PST) zone, this equates to classes starting at ten in the evening in Donato's Central European Time (CET). "When I thought of taking up the programme, I wondered if I would have enough time to attend the classes since I had been working nine or ten hours per day. But I asked myself if I would not enrol at that time, then when?" he shares. During the course, he worked on a team, developed business ideas and projects, presented them before a pool of investors, and helped transform their master plans into a company. With the varying time zones, his team was in, they drafted an agenda for everyone to follow. Ever since he enroled in the summer programme, his weekly schedule had changed.
On Mondays and Wednesdays, he would wake up at six in the morning to hit the gym. The damp air colluded with the treadmills, bench presses, and weight lifts. As he moved from one station to another, he burned his calories and upped his energy intake through exercise. A quick shower and a shot of protein shake later, he was back at home by eight in the morning to work. He fired at making and answering calls, hopping on video meetings, checking up on his team, and keeping tabs on the incoming and outgoing orders of custom meals. The flash of time struck and the sunset dawned. At seven in the evening, he hibernated his computer and cooked his dinner. "No carbohydrates in the evening, so I opt for protein. Either chicken or meat," he says. With three hours to kill, Donato and his partner shared how their days went, scrolled his screen up and down to check the recent news on social media, and browsed movies and TV shows to watch on the television screen. He stayed awake, dismissing the option of a nap time. A few minutes before his evening class started, he brewed his coffee. "It keeps me awake," he says. Sometimes he sipped it slowly, sometimes he downed it, and both times its bitter bite charged his body and mind. The lesson commenced. He was ready.
While studying for the master's degree and summer programme, Donato also works as the Chief Operating Officer at Feat Food, a food-tech company based in Milan that prepares and delivers custom meals across Italy, where he supervises a team of nine, and guarantees received and delivered orders, high customer satisfaction rates, and transparent communication among them to name a few. He juggles various activities for these three sections of his lifestyle plus his newfound penchant for baking and cooking and his habit of going to the gym or running as an exercise. Regardless of what seems a loaded schedule, Donato breezes through each task, taking concrete actions to see through every activity.
He went to bed at one in the morning and woke up past his usual work hour. Tuesdays and Thursdays differed from Mondays and Wednesdays. No gym or jog in the morning. A serving of fruit jump-started his breakfast. He ruffled his hair, zipped his jacket, rubbed his eyes, suppressed a yawn, and turned on his computer. His workday began at nine. A load of tasks popped up on his phone, apps, and on his desk. Incessant mouse-clicking, browser tab surfing, quick eye movements, scanning and skimming, huffs, and occasional scrunched eyebrows. At lunchtime, Donato ate at his desk, chewing on his pasta as he reviewed orders. After twenty minutes of eating, he was back to making calls. At seven in the evening, he stretched his arms and shoulders. He logged off from his computer and walked to his kitchen to cook dinner. No need to rush for evenings free from classes. At eleven, he turned off the bedroom light and went to bed.
The alarm rang at six in the morning. After a good night's sleep, Donato pulled down the covers, walked to the kitchen, a lag in his steps, and debated over coffee or tea. He opted for the former. As he waited for the black liquid to emerge from the narrow nozzle in the moka pot, he skimmed through his schedule in his mind. Fridays, Saturdays, and Sundays were dedicated to the last day at work and leisure activities at home. The moka pot whistled. He poured coffee in the mug and finished it off within a few minutes. On his desktop screen, placed orders arrived. He checked up on his team to ensure that the couriers would deliver the custom meals on time. He monitored the changes in system markers from in process to delivered and received. Since Fridays closed the work-week off, the underlying pressure over the five-in-the-afternoon deadline loomed, but Donato brushed it off as he worked seamlessly with his team.
To compensate for the weekday workload, Saturdays ushered in a drop-by at the supermarket to fill in his pantry with boxes of pasta, paper-based containers of flour, sugar, and salt, styrofoams of beef, chicken, pork, and turkey, trays of eggs, cans of tomatoes, tubs of mozzarella cheese, and herbs and spices that covered basil leaves, oregano, and thyme. "I allow myself for a serving of carbohydrates on Saturday evenings. Since the lockdown, I have been making my own pizza instead of the store-bought frozen ones or ordering out," says Donato. On Sundays, he spent his time reviewing the notes taken during his classes, re-watching the recorded videos of the lessons, and, as expected as it seemed, planning his schedule for the following week. By the time he hit the pillow, Donato had already broken down how much time he would spend and spare to work, study, cook, and go grocery shopping in the upcoming days.
After Donato wrapped up his summer programme with Stanford University, one might think he ticked off a goal on his list and continued studying for his master's degree and working for Feat Food, but he proved this hypothesis wrong. Instead, he co-founded WeResQ, an app that helps its users to minimise their food waste at home with his groupmates in the summer programme, establishing their final project into a full-time business. Acting as his second company, Donato oversees the Innovation and Business Development section, unleashing his future - and innovation-oriented vocation to grow the business through research and solutions to power-up food management. On Wednesdays and Sundays at seven in the evening, he virtually meets up with his team of six, who comes from various parts of the world including Mauritius, China, and Switzerland, to delegate tasks to fulfil within the week and discuss updates on their internal and external operations. The London-based company foresees an expansion in the future, and Donato eyes Italy as one of its upcoming global hubs.
Since his master's degree abided by a blended-learning format, Donato attended his synchronous and asynchronous classes on Fridays and Saturdays, granting him a feasible all-day work schedule for Feat Food and WeResQ during the other days. "It may also change depending on whether or not Università Cattolica would host a webinar, which happened every other Monday or Tuesday," he says. With the setting he finds himself in, he dedicates his Sundays to a full-immersion study. "And on Saturdays, my partner and I enjoy our own Saturday Pizza Night, so we make pizza from scratch," he adds. In the morning during his work week, he still wakes up at six, but not to hop on the treadmill. Since the closure of gyms, Donato turns to jogging and running as substitutes. At first, he could not complete a five-, ten-, or fifteen-kilometre run, but his dedication to upscale his speed, stamina, and strength has awarded him the ability to finish the five-kilometre distance. In his words, "one step at a time." The frenzy of bread-making has also invaded his kitchen. "We try new recipes every time like burger buns and wheat. Sometimes the bread comes out well, other times it lacks flavour or should have been kneaded more. We experiment until we get it right," he says.
The rhythmic taps on the keyboard echoes in his workspace. It might be for an assignment at Università Cattolica del Sacro Cuore, an order for Feat Food, or a business update for WeResQ. Behind him, the door opens as his soon-to-be wife pokes her head in. "What are we eating for lunch?" No longer startled by the habit, he swivels away from the logged data of orders, rows of browser tabs, and piled-up emails in his inbox. He strolls into the kitchen with her in tow. The debate over pasta or pizza dies down as he snatches the box of Penne from the pantry while she takes out the chopping board and knife from the drawer. The water boils in the pot, the garlic and onion aroma drifts in the room, the lid of canned tomatoes is off, and the chopped basil leaves rest on a saucer plate. In time for his schedule break, Donato Villani cooks their custom meal.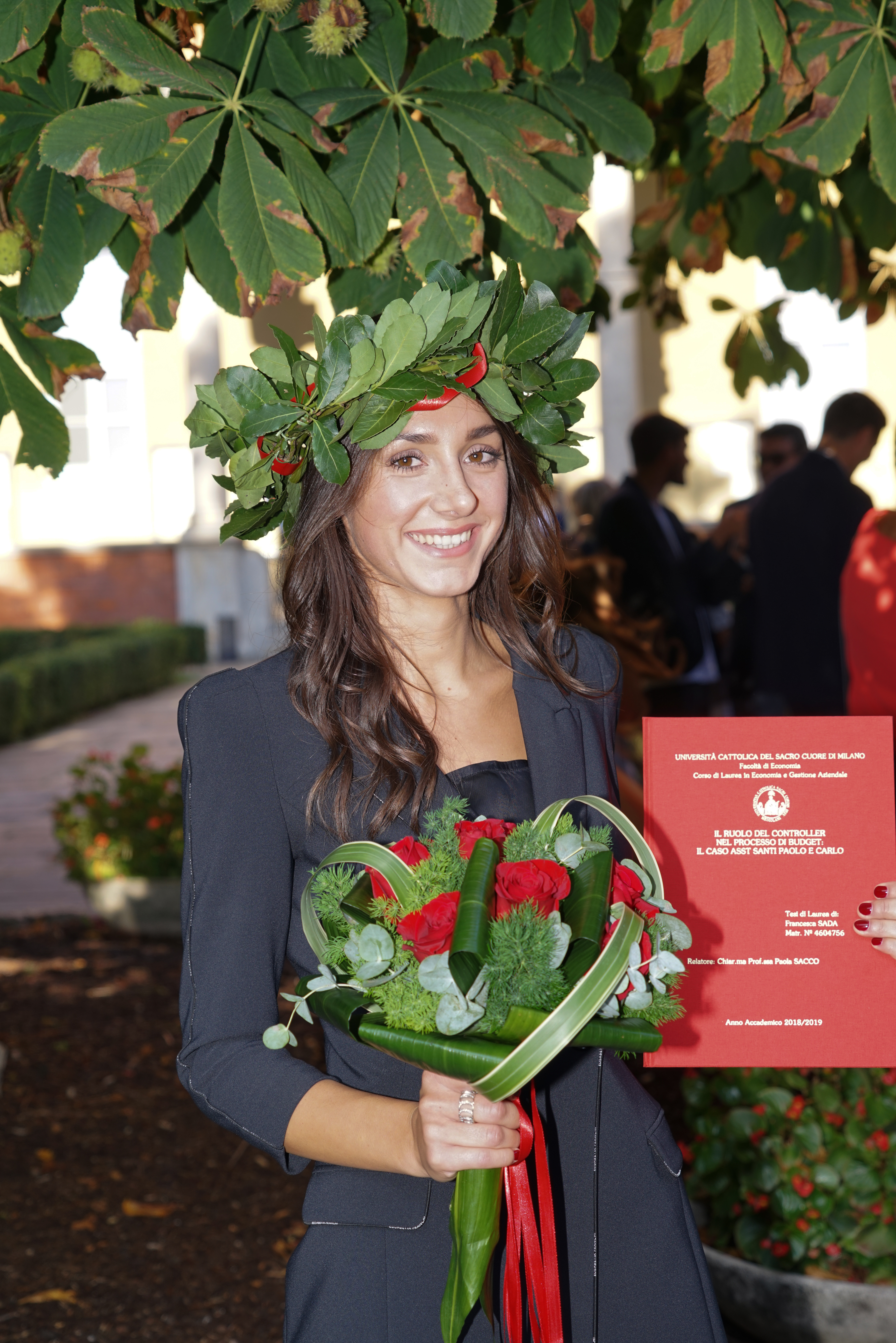 Francesca Sada
In May 2020, halfway through the overhaul of lectures online and workspaces at home, Francesca Sada toyed with the idea of gaining work experience abroad. Instead of opting for an Erasmus study programme where she could have experienced the international nuances of her studies, she went for an internship where she harnessed her work and professional skills before she could even graduate. When she discovered the offer of Università Cattolica del Sacro Cuore amidst the pandemic, she jumped at it, registered her interest for the December internship intake, and waited. A few weeks later, she envisioned a summer vacation at home, locked up with her parents and Scottish Terrier, and grabbed the opportunity to set aside her studies and focus on professional growth. Francesca tipped Università Cattolica that she would enlist for the summer internship in August.
Università Cattolica supported her decision and guided her internship selection that would best fit her career development and goals. Francesca secured a position at Elite Woodhams Relocation, Australia's leading corporate relocation services provider with consultants in the United Kingdom. It is a company that supports organisations in delivering relocation services to their employees to guarantee seamless work and personal environment transitions. While the internship was supposed to be in-person, the safety policies surrounding COVID-19 meant Francesca would go to work in Sydney, Australia via her laptop. She soaked in Università Cattolica's reminder and dove right at the opportunity without missing a beat.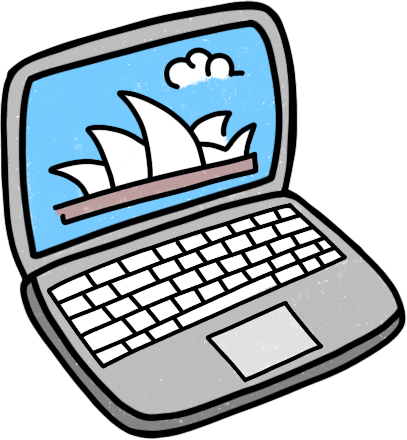 Having been her first work experience, the induction phase combined with a virtual environment was Francesca's learning curve. She could not shake their hands, chat about their day-to-day happenstances and mishaps over cups of coffee beside the vending machine or in the office kitchenette, or ask for help and collaborate over presentations and research real-time. She would be setting alarms on her asynchronous submission deadlines, calendar pings to remind her of meetings in two time zones, and relying on her resourcefulness to navigate through the daily grind she would receive. While her mind pondered on a million what-ifs in the next weeks, her assigned supervisor reassured her worries.
The presence alone of Francesca's supervisor calmed her nerves, and she was even more sure that her tenure as a Virtual Digital Intern would experience a seamless flow when she guided her over the responsibilities and tasks she would require to carry out. Her supervisor acknowledged their distance in time and geography and put no pressure on Francesca when to turn in her assignments, a remark on quality versus quantity morals at play.
"The time difference was challenging at first, but as I woke up at around seven-thirty during the week, I adapted to the changes. When I started the virtual internship, my supervisor and I found an appropriate time, around seven to eight in the evening her time (Greenwich Mean Time (GMT) while around eight to nine in the morning my time (Central European Time (CET), to meet via an online call for the weekly tasks. I would be given a workload that could last for a couple of days and if I had problems, I could just reach out to her messaging apps. This saved us time as I worked more on my assignments." During her days of meetings, Francesca would wear a blouse under a suit, her background displayed the wooden roof of her parent's bedroom in the attic, while she wears a plain shirt or a flowy top during update calls, the culture of working from home while retaining professionalism.
During her tenure, Francesca worked in two departments. In the Marketing department, she worked with the Branch Manager in London to curate the content for the website and blog. They brainstormed which information to include or deemed necessary that the transfers should know before turning them into texts and infographics. Part of her writing process was to study London and its facet, allowing herself to be more familiar with the space before collecting data that would support her content endeavours. One of the outputs foresaw a blog post about the top ten pubs in London, Francesca's in-depth research on the backstories of the bars to feed the transferees from other cities with guidance on how to navigate the city's nightlife.
"When people relocate, they have to know the place rather than just being familiar with its surface. Some might also need to relocate their families, causing a total shift in the lifestyles. One of my responsibilities was to describe the nitty-gritty details that they had to know before they moved from the permits, currency rates and exchanges and airfares to apartment leases and rates, neighbourhood and checklists at the time of arrival. For example, the education system in London differs from other countries. The person relocating to the city might study or be with someone who will study, so to understand how the system works becomes a priority. I researched the steps in submitting an application, tuition fees to pay and courses offered to name a few. Since we live in the social media era, others might not have enough time to read the article. I created infographics based on the findings, writing captions to accompany the images making sure that each photo fits for a specific social media platform." She placed her cross-cultural communication asset into use as she conversed with both her supervisors in Australia and London, wrapping up the ticked-off activities from the list during their weekly meeting.
After her stint in the Marketing department, Francesca moved into the Business Development department, testing her analytical, research and statistical skills, a core of her master's degree in Market and Business Strategies at Università Cattolica. She had to search the companies across the globe that were thinking of relocating or expanding their services and branches abroad, a task that took up over a month of her working hours. "For example, if an American company thought about expanding in Australia, I had to look into the information this company might want to know about Australia and whether Australia could cater to the business needs of this company. In my excel sheet, I had the name of the companies, where they are located in the present, where they wanted to relocate, and the name of the Human Resource contact of the company which would be used for inquiries and clarifications."
While the workload sounds daunting, Francesca savoured the learning curves, absorbed the knowledge she accumulated that she would not have learnt in class and produced outputs that echoed the theories and texts she had learnt in her course. Throughout her virtual internship, Università Cattolica checked in with Francesca to provide support and guidance in her endeavour, making sure that she was maximising her time and effort in the work experience she had set her eyes on. Her flexible schedule - she had to work for four hours per day and could spread out the working hours within the week - afforded her to stay in Palermo during the summer, at that time the lockdown restrictions had eased as declared by the national government, after she had informed her supervisors, bringing her laptop and duties with her while enjoying the bask of the sun and the sight of the seaside across her open window.
While the internship was not a requirement but an extracurricular programme, Francesca did not hesitate in deciding to do it virtually. Through the experience, she understood not only how the relocation services function but the operation of the business world far from the theories instilled in her mind by the textbooks she read in class. She acknowledged that had she had been in Sydney for the internship, her experience would have been the same aside from other features. "I think my supervisors would have understood my personality better and I could have grown my network as I would have been there in person, but learning how the market and business of relocation enterprises work would have been the same. What I value the most are the insights and hands-on involvement in my tasks and duties."
Taking a break from her summer, extracurricular internship, Francesca spent her free time collecting notes from what she had learnt during her time at her virtual internship with the relocation services company. She digested the experience, absorbing the newfound skills she harnessed and reflecting on how much she had changed as a student and as a professional. Yet during this period, Francesca knew she could not allow herself to stop. She had to move forward and put her experiences and skills back into use. To fulfil this mission, Francesca has been working as a Sales Intern at Traditional Trade of Perfetti Van Melle in Milan since mid-February, back in front of her laptop but also revelling the chance of going to the company's office on other days. It may be as part of her curricular internship, but she believes this venture goes beyond the continuation of learning and applying her skills as she puts herself out there, persisting against the boundaries of the pandemic while respecting the safety measures and powering her will to pursue a professional adventure.
Francesca, a second-year student of the master's degree in Market and Business Strategies, focuses on her studies to wrap up her graduate programme. At times where she finds herself taking a short break from the online lessons, she and her supervisor in Australia exchange messages to check up on each other, talking about their work, lessons, family, vacation, the landscape before them during the conversation, whales in the sea, or about Charlie, Francesca's black Scottish Terrier. Università Cattolica had been a part of her journey through its offer of support and guidance to Francesca, and without the virtual experience, she would not have discovered the potentials she had been nursing.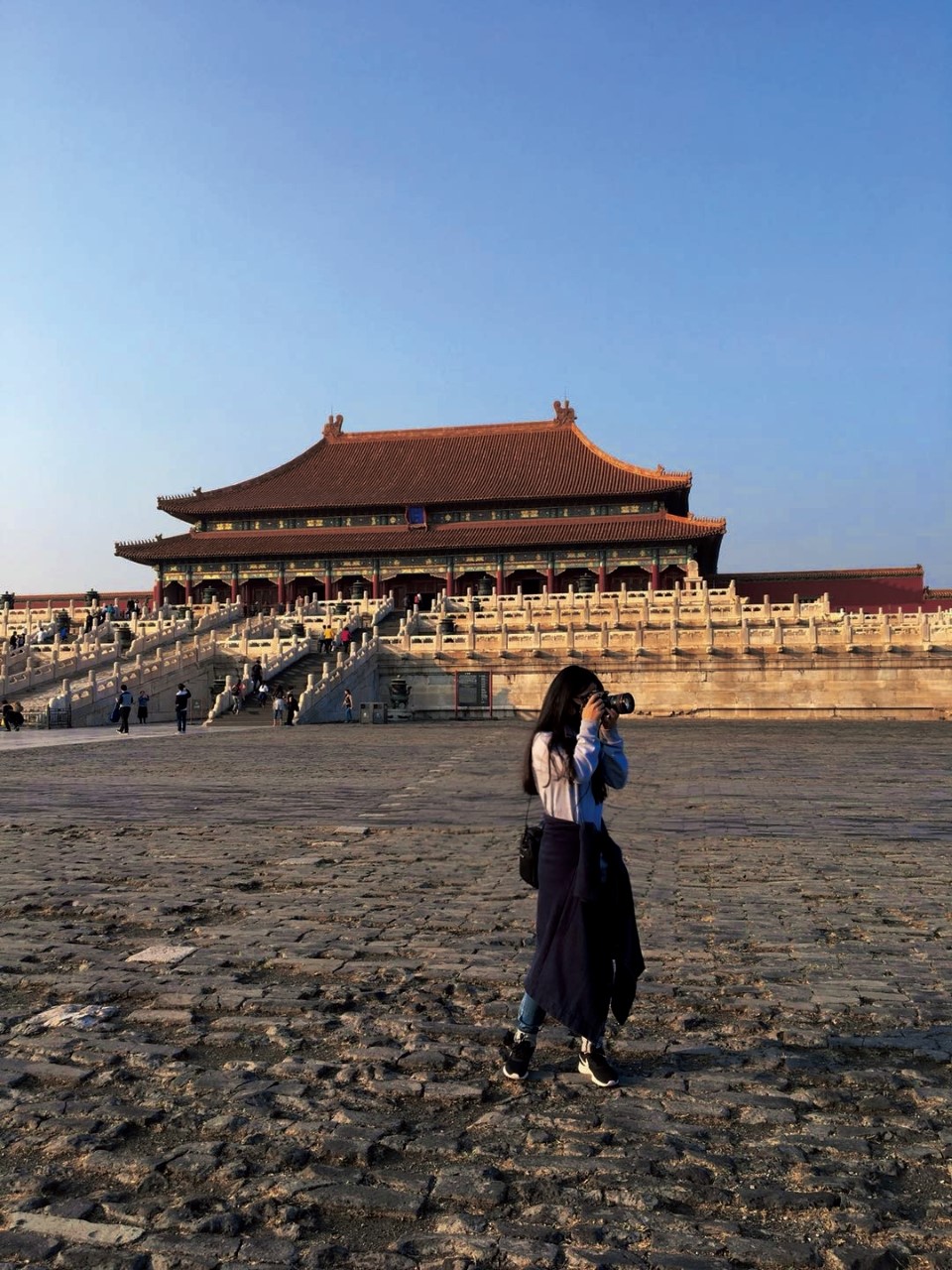 Xinyan Wang
Her shoulders sag for a moment before she breathes in and out, her eyelids shutting off. Spine straight, she greets her parents in the living room. She proceeds to her bedroom, drops her bag on her bed, changes her work clothes to pyjamas, and plays the recorded lessons on her tablet. She rests her head on the pillow with her tablet in hand. Before the video reaches halfway, Xinyan Wang dozes off.
Xinyan studies Methods and Topics in Arts Management (MaTAM) at Università Cattolica del Sacro Cuore. The two-year master's degree in English harnesses her international perspective on visual arts and performance management by fostering her abilities to analyse and curate an entrepreneurial mindset in the fields of arts, design, and management. "Arts management is a fairly new discipline in China," says Xinyan. "In China, although all public museums are funded by the government, small museums in small and medium-sized cities generally cannot obtain enough support to develop. After this course titled
Accounting and Fundraising in the Arts, it piqued my interest in helping under-supported museums in China raise funds to continue their art curations, programmes, and endeavours, and to preserve the facets of China's history through art."
She developed her penchant for art management during the course, an in-person class in her first year of studies. She started at Università Cattolica in 2019, the unheard pandemic allowed the students to study on campus, before the online shift in early 2020. She attended her live and recorded lessons in her apartment, coming to terms with being locked under the safety regulations in Italy. Just when she thought she would wait for Milan to slowly return to normal, she received news that forced her to go back to China and leave the city she had grown to love.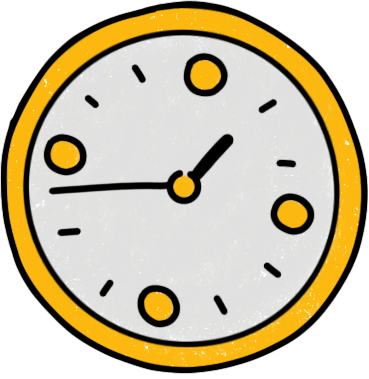 Due to unforeseen circumstances, Xinyan had to return to China in July 2020. She stayed with her parents for two months and prepared herself to fly back to Milan before the virtual lessons commenced again, but the news about the flight restrictions came in and she was barred from entering Italy. Not being in Milan for her live online lessons meant she had to adjust her body clock to suit the timetable, attending some of the courses from midnight to half-past two in the morning in her time zone. Apart from that, she took up an internship position at one of China's media giants as a Junior Promotion Agent, a role that shared a place in her daily schedule. While her new routine sounded daunting, Università Cattolica's virtual lessons allowed Xinyan to study in chunks and hours that suited her timetable.
On Monday, Xinyan welcomed the sunshine that filtered through the curtains of her bedroom windows with a warm smile amidst waking up at nine, changed her pyjamas into a flowy white top and black pants, greeted her parents on her way to the kitchen, and turned her gaze at her phone to read messages from her co-workers. She would take on the responsibilities of an actor's agent after an accident: drafting weekly schedules of the actors, contacting the press and media for conferences, and designing graphics for social media content to name a few. Packed with learning curves, she busied herself and looked up at the office clock. Six o'clock. Her workday was supposed to be over, but Xinyan had to cover for the agent's duties. She also had to attend the live lesson at Università Cattolica, so at nine pm, her energy flickering, but never dwindling, she prepared herself for her virtual live lesson. Before she entered the online room, her co-worker reminded her of a business presentation she had to present the following day. The initial panic set in, her energy experienced a caffeine spike, then she asked her co-worker to take on the research while she watched her virtual lesson on Social Networks Theory and Analysis for the Cultural Sector. Two hours after, she had taken notes and rushed to switch tabs to design the presentation.
On Tuesday, she postponed listening to the recorded lessons to finish off her workload in the office and went home at midnight. On Wednesday morning, her mind swam from lack of sleep, but it did not stop her from stretching her stiff muscles with a positive outlook for the day and trying to cure it with stir fry noodles for breakfast and gulps of water. In the office, good news came in. Her efforts afforded her menial tasks. Her eyes lit up as her supervisor broke the news. She watched her close the door, looked around the empty office, swivelled her chair to face her computer, and started watching her recorded
lessons on Urban Culture Studies and Social Networks. Four hours later and with a mountain of coloured inks on her notebook, she stopped the video to clock out of the office after a day's work, right on time, for the first time.
Xinyan still had two more video lessons to watch. When her stomach grumbled on her way home, her face lit up as she craved garlic pork ribs from Miss Si's, a restaurant in her neighbourhood. The cashier recognised her right off the bat as soon as she glided inside. As a regular customer, the cashier only clarified if she would take home her favourite food. She nodded, grabbed the takeout bag, and strolled home. Her insides bubbled in excitement whilst she continued watching the video lessons while savouring the flavour of her garlic pork ribs. On Thursday morning, her workload piled up as she prepared graphics to post on a variety of social media platforms for a fan's meeting with one of the actors the company was managing, redesigning the size and look of each graphic to fit the platform's requirements and audience. She spent her night in the office, drinking cups of coffee while watching the city lights come alive outside of the office window. She missed her lessons on Digital in the Art and Social Network Theory and drafted her schedule to watch the recorded lessons on the weekend.
At the crack of dawn on Friday, Xinyan waited for her supervisor to come to the office after pulling an all-nighter, monitoring the global feedback of the audience over the fan's meeting posts on social media platforms. After a thumbs-up, her supervisor told her she could go home at noon, but tasks from other departments flocked her way. After five cups of coffee, she finished them all until six in the evening. At home, she tried to finish the recorded lessons on Digital Art and Social Network, but her eyelids shut midway and fell asleep. She started her weekend with stirfry noodles for breakfast on Saturday, her fuel to get her going for the rest of the period. She jumped at watching the remaining minutes and videos of Visual Art and Social Networks, spending two hours per each subject to afford spare time in the
evening. On Sunday, she lazed about at home, free from social media posts and recorded and live lessons at Università Cattolica, just recharging after a burnout week.
January 2021 comes, the month of the exams. Xinyan is still in China, reviewing her notes for her virtual exams at Università Cattolica. "The exams are in oral and written forms. Last semester, the test setting for Law in Arts changed since our Professor had to adapt the questions to online formats. The system would have failed if each of us had turned on our camera, so she had told us to submit a research paper and answer the multiple-choice questions of the exam in twenty minutes," says Xinyan, her sunshine personality shears through the Teams call.
To absorb the keynotes for the exams,
Xinyan dedicates seven to ten days of review per subject. When she is uncertain of the information she has in her notes, she turns to the recorded lessons to cross-check the explanations and details of the theories and terminologies. "For example, I have ten lessons in Digital Art. I study two lessons each day and cross-check the notes in the next three days before skimming through the overall notes for one or two days," she says. She reviews in the morning and afternoon while taking short breaks after a couple of hours to refresh, and she spends her evenings with her family, watching movies or TV shows to relax her strained mind. "I always start studying at half-past nine and set the alarm every forty-five minutes to pause," she adds.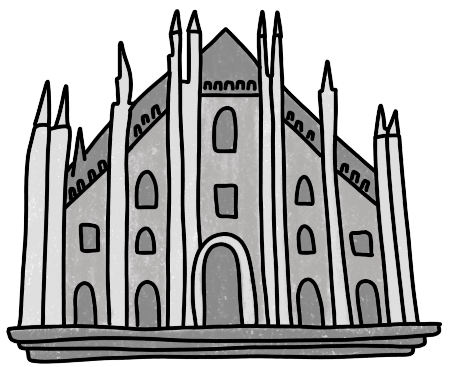 When Xinyan Wang studies, she positions herself at her desk in her bedroom, her unmatched place of comfort at home. On her desk, her laptop is pushed against the wall to provide a space for her notebooks, coloured pens and pencils and neon highlighters to echo her merry persona. To accompany her studies, a basket of snacks, a circle-shaped mirror, a bag of make-up, and a pile of books pepper across her table. One day while reviewing, a Moka designed with the Italian flag in the corner caught her attention while watching the videos. She had forgotten to bring it back to the kitchen but left it there as she reviewed it. It reminded her of Milan, the city she had grown fond of. While she waits for the next possible flight from Zhengzhou to Milan, she reminisces about her remarkable time in Milan and on the campus of Università Cattolica. In the meantime, her virtual classes with Università Cattolica del Sacro Cuore in Milan, seamless and flexible to her needs, escort her sigh of nostalgia along with her perseverance to bridge the distance in learning.