The Heartfelt Art of Understanding: A Story Listener's Journey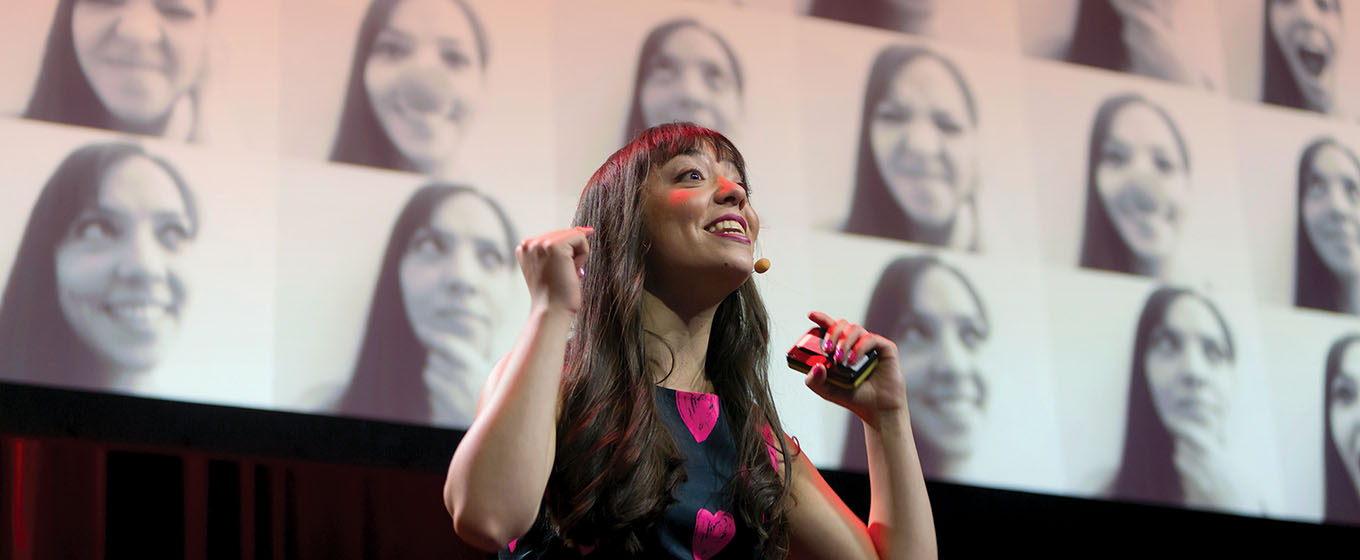 When we sit down and talk to a mother, a friend, a partner, or a sister; how much do we listen? Not referring to hearing the words and phrases but diving into what they say, empathising and understanding. Being able to tell stories is a talent but knowing how to listen to them? It's a virtue, a gift. Olga developed a great curiosity in people: in their behaviour, in their way of thinking and in how they feel. For her, it was a privilege to be able to listen to stories and learn from them. Each one carried with it a teaching, something important that made it unique.
Olga also had an interest in reading and research. From academic books that nourish her thoughts to fantasies and wonderful stories such as one of her favourite books "The Little Prince." This expanded her imagination and she realised that she wanted to continue learning not only from books. She wanted to know more about the individual, about people. By listening carefully, there is so much that can be understood and learned, and Olga realised that to do this, you must give others a space where they can be vulnerable and express themselves freely. In this way, be able to empathise with them.
Olga now mentions that her way of working, "...is trying to put people first and that's also something that I hope to do well with the students or with everyone I work with." When she guides people sensibly to where they should go, with understanding, empathy and compassion, things become easier to lead. With her passion to work in academia due to her love for books and stories, she recently received a job opportunity as an Associate Professor, which will allow her not only to fulfil a long-standing dream but to apply her work philosophy and put her students first.
Perhaps this same capacity of understanding led her to choose psychology as her university major at Universidad de La Sabana, Colombia when she was 16 years old. It is a wide field where books, analysis and story seekers reign. As a writer, Olga also thought that being in psychology would allow her to write about people's world, about their minds and how their different ways of acting and thinking could affect their lives. Olga is resilient and persevering, and she had to find a way to continue doing what she loved so much because her virtue quickly became a passion. Being at her university, Olga used her ability as a story listener as a daily occurrence, always trying to learn from each one of the stories she heard, treasuring and seeking to comprehend the person behind it.
As time passed, Olga felt that there was more. More stories, more places, more people to meet. In this way, her university offered her the opportunity to go to Milan to carry out a Double Degree at Università Cattolica del Sacro Cuore. Olga remembers how when she was a little girl, she dreamed of going to Italy. The ambience in places like this is not only different from what she's used to, but it's magical. It is something as magical as the virtue she possesses to listen to stories, but Olga would discover that later.
Arriving in Milan, Olga envisioned everything she had imagined as a child. The historical buildings with their timeless windows and their facades decorate the city landscape. The aroma of freshly made pastries and cafés perfumed the air. Countless shops with beautiful showcases. She recited in her mind a love letter to the city and as time went by, she fell even deeper in love with it.
Exploring her interests in psychology, she got into the field of Cultural Psychology where learning about the integration of multiple perspectives helps her to continue to fulfil her desire of understanding the individual in his everyday life. Olga began to understand that being a story listener served her not only to gain knowledge but also to help others deal with their matters. "That's why I say that I'm a story listener. Because when you are sitting in the therapist's chair, then you get to see, to listen to all the things that many people don't even tell anyone else. So, you'll get first contact with the real thing, the people, the things that people are ashamed or scared about." Graduating from her degree in psychology, Olga began to develop an interest to work with grieving and death and from these topics, she wrote her master's thesis.
Her desire to continue growing her understanding of people and the world around her consequently led her to Norway. Here, never satisfied with the amount of knowledge she held and wanting to develop further her outlook on the world, she obtained a PhD in Psychology and continued to do what she's passionate about – building human connections through listening, through letting people be vulnerable and helping them take off their masks and learning what's hiding behind It.
Finally, Olga understood when she looked back and saw all that she had learned in her academic journey, in her professional life all combined as a student, a friend and above all: a story listener, that the more we let people be honest and remove that facade of strength that the world imposes on us, the better we will reach connections with each other, and with ourselves and our values. By becoming story listeners, we not only open our ears to listen, but we open our minds and hearts to understand, and that is, undoubtedly, the greatest capacity that a true listener of stories can possess.