Campus: Piacenza
---

School: Agricultural, Food and Environmental Sciences
---

Intake: September 2023
---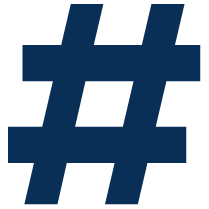 Edition: 3
---

Language of instruction: English
---

Duration: 2 years
---

Degree awarded: Laurea magistrale in Agricoltura sostenibile e di precisione
---

Total ECTS: 120
Follow us on Facebook: Study in Piacenza and Cremona at Università Cattolica del Sacro Cuore
Learning objectives
The course aims at deepening knowledge of students having some background in Viticulture & Enology in terms of new technologies and practices that are breaking into the Wine Value Chain to increase integral sustainability.
Biotechnologies, precision approaches, adaptation to climate change, biodiversity, care for vineyard soil health and conservation are only some of the major topics that the new curriculum will cover.
The course is delivered entirely in English to allow maximum internationalization and cultural exchanges.
Final thesis will be mandatorily experimental, and each graduating studying will join one the research groups at the Faculty and be assigned to a specific project. Many links existing with different stakeholders (cooperatives, single estates, wineries, wine companies, etc.) will also foster extra-curriculum internships as well as final employment.