Campus:
Milan

---

School: Economics
---

Intake: September 2024
---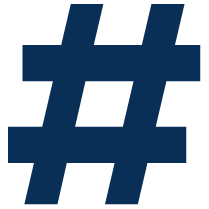 Edition: 14
---

Language of instruction: English
---

Duration: 2 years
---

Degree awarded: Laurea magistrale in Economia
---

Total ECTS: 120
Learning objectives
The programme provides students with a solid training in Economics emphasizing rigorous analytical thinking and advanced quantitative methods, taught by faculty members that are internationally recognized economists.
During the first year, students study the foundations of economics and quantitative analysis, whereas the second year is devoted to field courses that will expose them to recent developments at the frontier of economic research in a variety of topics. At the end of the second year students work on their final dissertation.
Besides taught courses, the curriculum also offers an internship programme with either economic research institutions located in the Milan area or within the University's Department of Economics and Finance, where students are offered the opportunity of working as applied economists on real world economic issues, as well as meeting prospective employers.
Career and students stories
The programme is now at its ninth edition and to date has performed very well in terms of placement in the labour market (European Central Bank, Eurizon, Deloitte, Oxford Policy Management, Intesa San Paolo, Chatham House, REF Ricerche, Deutsche Bundesbank) and in academia (some of our students are now completing their Ph.D. at Brown University, Universitat Pompeu Fabra Barcelona, University of Nottingham, Scuola Superiore Sant'Anna, and include winners of prestigious scholarships granted by the Bank of Italy).
The university offers various sessions/events on career guidance. The Career Service organizes meeting with companies, one-to-one career advice, job interview simulations, and a continuously updated list of available job postings.
Luca, Ph.D. Candidate at Goethe University Frankfurt and research assistant at Deutsche Bundesbank.
"The LM Economics programme substantially broadened my knowledge of economics. In particular, I attended yearly courses in theoretical as well as computational econometrics, where I learnt how to programme and perform statistical analysis in R. The knowledge I gained proved to be crucial for developing my thesis in econometrics, which I mostly developed at Copenhagen University thanks to the International Thesis Scholarship provided by the Catholic University."
Francesco, Ph.D. Candidate at Brown University and winner of the Bonaldo Stringher Scholarship
"The LM Economics programme provided me with a set of analytical and theoretical tools that allowed me to be admitted in one of the top 10 PhD programmes worldwide. I have had the chance to meet some of the leaders in the field of economics thanks to the excellent research environment."
Luca, Analyst at Bank of Italy and winner of the Bonaldo Stringher Scholarship
"Thanks to the Premiers Scholars Programme sponsored by Università Cattolica, I had the chance to spend a term at the University of Chicago, which proved to be crucial for my future career development. After completing my PhD in Economics at the Universitat Pompeu Fabra Barcelona financed by the Bonaldo Stringher Scholarship, I started working at the division of advanced economies at international finance at the Department of Economics of Bank of Italy."
Camilla, Trainee at the European Central Bank
"The LM Economics programme endowed me with the necessary skills needed to work as data analyst, one of the most in-demand occupations of the coming years. The courses I followed provided me with sound economic background, which facilitated my professional career in a diverse and multicultural environment."
Lorenzo, LM Economics graduate December 2018
"Università Cattolica formed me as a person, even before than a student. I had the chance to study abroad (Australia) for one term during the first year of the LM programme in Economics. I developed countless personal connections with incredibly skilled students, both locals and Internationals, attended classes with terrific professors, and studied very hard. Knowing this, I decided to keep my expectations very high, and started applying for jobs overseas. After dozens of applications and a few interviews, I got my opportunity: a sales manager position for a company headquartered in Italy with a sales office in New Jersey."