Campus: Milan
---

School: Banking, Finance and Insurance Sciences
---

Intake: September 2023
---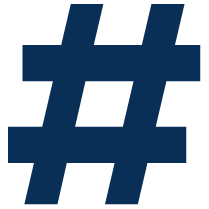 Edition: 15
---

Duration: 2 years
---

Language of instruction: English
---

Degree awarded: Laurea magistrale in Banking and Finance
---

Total ECTS: 120
Learning objectives
The Banking and Finance programme is a specialized degree designed for students who wish to concentrate their career in financial markets and institutions. The programme provides advanced training in the key areas of trading and risk management. A significant feature of this programme is the combination of strong analytical foundations and applications that deal with real-world issues.
Students will learn to integrate financial models, firm-specific as well as industry and economic factors in their decision-making process.
In this programme, students will have access to meetings with highly qualified speakers from areas such as the financial industry, internship programmes in major Italian and international financial institutions, and exchange programmes in European and American universities.
The degree is accredited by the CFA (Chartered Financial Analyst). The Faculty of Banking, Finance and Insurance Sciences has also activated an agreement with the Italian Association of Analysts and Financial Consultants (AIAF) allowing students to be admitted at no cost for the first year, and with a reduced membership fee for the next three years. For the purpose of the international diploma CIIA® (Certified International Investment Analyst), this agreement will waive the Foundation exam and give direct access to the Final exam at a reduced fee.
Indicators of student satisfaction
76,5%
of graduating students say they were satisfied with their programme
65,5%
positively assesses the sustainability of the study workload
71,6%
would enroll again on a degree programme at Università Cattolica
The Quality Assurance Body of Università Cattolica del Sacro Cuore. The survey was administered to students, graduating students and graduates enrolled in the programme in question.
The data was extracted from the research carried out by the University Quality Assurance Body. The satisfaction level of those who completed the programme refers to the graduating students survey from the 2017 calendar year. The percentages related to professional opportunities refer to graduates of 2016 (if 1 year after graduation), 2014 (if 3 years after graduation) and 2012 (if 5 years after graduation).