Campus: Piacenza
---

School: Economics and Law
---

Intake: September 2024
---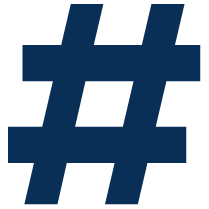 Edition: 8
---

Language of instruction: English
---

Duration: 2 years
---

Degree awarded: Laurea magistrale in Global Business Management
---

Total ECTS: 120
Learning objectives
The Master of Science in Global Business Management aims at addressing the most innovative managerial topics on international business, on doing business in foreign countries, on international competitiveness, on merging and acquisition, of performance measurement and management and on sustainability management.
Students on the programme develop skills to enable them to effectively identify solutions to managerial problems in an international setting, whilst understanding the dynamics.
More specifically, graduates will have honed the following skills that companies eagerly look for when employing:
acquired awareness of international issues and settings
work and study experience within multinational working groups
ability to analyze global markets
ability to conceive and deal with the management of major or significant projects
The curriculum presents two types of courses: subjects relating to the managerial disciplines (strategy, HRM, accounting), and subjects relating to business issues and problems typically associated with the processes of internationalization of firms and the understanding of economic issues (managerial economics, financial reporting and performance measurement, business and government relations). This is done to balance traditional knowledge of management with the specialization and the development of specific internationalization-oriented skills. In addition, the programme also includes courses that intend to develop the capability to work in different social and cultural contexts and to review, develop and implement the issues that typically arise when firms go global.
The degree is the result of years of experience both in teaching and in researching also within the IPBS (International Network of Business Schools) Network. The International Partnership of Business Schools (IPBS) is a consortium of 12 leading business schools in Europe, USA and Latin America. The partner schools are located in Dublin (Ireland), Lancaster (United Kingdom), Madrid (Spain), Reims/Rouen (France), Reutlingen (Germany), Piacenza (Italy), Boston (MA, USA), Raleigh (NC, USA), Winter Park (FL, USA), San Diego (CA, USA), Puebla (Mexico) and São Paulo (Brazil).