The programme is a track of the Laurea Magistrale in Management dei servizi


Campus: Rome
---

School: Medicine and surgery | Economics
---

Intake: September 2023
---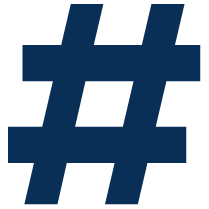 Edition: 8
---

Language of instruction: English
---

Duration: 2 years
---

Degree awarded: Laurea magistrale in Management dei servizi
---

Total ECTS: 120
As reference: HEMA Student Guide 2020-2021
Learning objectives
The Healthcare Management programme is designed to provide its graduates with the skills needed for pursuing careers in organizations such as: healthcare delivery organizations, healthcare industries, public agencies, insurance companies and consulting companies.
The programme has been designed for students interested in:
being informed about the cutting edge thinking and skills on healthcare management and policy;
pursuing an international career in the healthcare sector in private or public institutions;
taking the challenge of learning in a multidisciplinary, international and dynamic environment with courses characterized by innovative teaching and grading methods;
being part of a prestigious University with a strong reputation in research and education but also with deep connections to a set of values that put at the center of the economic system, the integrated and balanced development of the communities and of each citizen.

Classes consist of lectures and discussions in which professors expose sound theoretical principles, tools and methodologies, but also practical examples. The extensive use of case studies by Faculty allows students to be introduced to a wide range of practical management issues in healthcare organizations. Additional to exams, other elements will be part of the final grading such as class participation, individual assignments and group work. Moreover, to emphasize the interdisciplinary nature of the programme, each course is shared between a resident faculty member and a visiting professor from abroad.