Campus: Milan
---

School: Economics
---

Intake: September 2023
---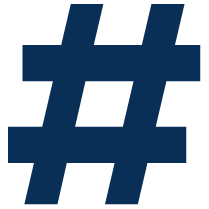 Edition: 9
---

Language of instruction: English
---

Duration: 2 years
---

Degree awarded: Laurea magistrale in Management
---

Total ECTS: 120
Learning objectives
The Master of science in Management degree is designed for students striving to play an active role in managerial processes typical of global companies. Students explore areas critical to every business enterprise, including accounting and control, organizational behavior, operations management, marketing and communication, finance, and strategic management.
The programme provides advanced training in the key areas of management and business administration in global contexts. A major strength of the programme is the combination of strong analytical foundation and applications to real world issues. Students will learn to integrate international management and innovation issues, as well as industry and economy related competences for understanding changing global organizations. Teaching methods range from group project work and case studies to role-plays and simulations.
Indicators of student satisfaction and post-graduation employment
89,5%
of graduating students say they were satisfied with their programme
90,6%
of graduating students positively assess the sustainability of the study workload
81,6%
would enroll again on a degree programme of Università Cattolica
100%
of graduates employed 1 year after graduation
The Quality Assurance Body of Università Cattolica del Sacro Cuore.
The survey was administered to enrolled and graduating students during the 2015-2016 academic year.
Hear what a leading industry professional and our Program Director have to say