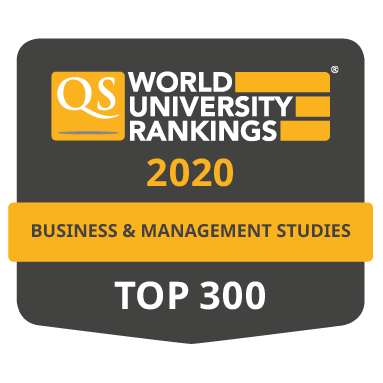 Campus: Milan
School: Arts and Philosophy - Economics
Intake: January 2021
Duration: January - December
Language of instruction: English
Total ECTS: 70
Learning objectives
The Master in Arts Management offers a unique learning experience preparing students to embark on a management career in the arts and creative industry. The one-year programme aims at developing skills and providing tools to deal with the new challenges of the domains of both the visual and performing arts, driven by an international perspective.
The main goals of the programme are to build and strengthen:
basic knowledge and understanding of the history of art (visual and performing), with particular attention to the contemporary world and the international scene;
competence in economics and management as they apply to the cultural industry;
competence in legislative transmit and reinforce the legislative knowledge and their application to the cultural field, from an international perspective;

Students learn to contribute to the advancement of cultural institutions and companies in Italy and abroad, by fostering interests for Art and its proliferation.
Participant's profile
The ideal candidate has a strong commitment to understand the underlying logics and the special features of the cultural industries as well as a strong motivation to contribute to the advancement of management in the field.
Career prospects
The Master's degree in Arts Management offers professional opportunities in the fields of:
Strategy and CSR in arts organizations and in traditional businesses investing in arts projects
Organization and people management in creative businesses
Marketing and Communications for arts and creative products and services
Accounting and fundraising for arts and creative projects
Legal Affairs in the arts
Projects and Events Management in cultural institutions and companies
Art Market
Other professional opportunities are in consulting and service companies in the field of promotion, communication and management of cultural events, products and services. Students entrepreneurial ideas and projects are sustained as well.
Faculty
The Master in Arts Management, consistently with its mission, offers a faculty composed of distinguished Italian and international scholars. The strong academic background of the faculty is integrated with a prestigious network of professionals and experts in order to provide students with a solid theoretical backbone along with a practical perspective on impacts and implications.
Director of the programme
Prof. Francesco Tedeschi (Università Cattolica del Sacro Cuore)
Francesco Tedeschi is Associate Professor of Contemporary Art History in the Art and Philosophy Department at Università Cattolica del Sacro Cuore since 2000. He teaches Contemporary Art History in the Master of Archeology and Art History in Milan, as well as in the Master of Modern Philology in Brescia. He teaches Contemporary Art in the master course Contemporary Forms of Visual and Literary Expression within the degree in Media Languages. He is co-director of the Master "Organizing Culture", designed and developed by ALMED center (Università Cattolica) in partnership with the Department of Design (Politecnico-Bovisa in Milan). He is an historian and art critic who is involved in the design and production of art exhibitions, as well as in editorial projects for specialized journals. He curated the exhibition "Cantiere del '900" for the Intesa Sanpaolo Collection.
His recent publications include:
"La Scuola di New York. Origini, vicende, protagonisti" (Vita & Pensiero, Milano, 2004);
"Il mondo ridisegnato. Arte e geografia nella contemporaneità" (Vita & Pensiero, Milano, 2011).

Coordinator
Chiara Paolino, Faculty of Economics and Management

Internship programme
Marta Massi, Faculty of Economics and Management
Network
During the Master programme, participants have the chance to visit the most relevant institutions and companies and to have guest speakers lecturing from them. Among the institutions and companies participants visit and listen from, we can list, only to mention some:
ArtShell
Christie's
Fondazione Prada
Galleria Lia Rumma
Gallerie D'Italia
Hangar Bicocca
Mi Art
MOMA
Museo Bagatti Val Secchi
Museo del 900
Oblyon
Open Care
Pinacoteca di Brera
Teatro Alla Scala
Teatro Elfo Puccini