Campus: Milan
---

School: ALTIS
---

Intake: September 2023
---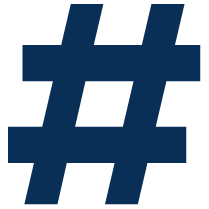 Edition: 16
---

Language of instruction: English
---

Duration: 1 year
---

Total ECTS: 64
The Master in Strategic Management for Global Business (SMGB) offers an authentic international experience in the heart of Milan and provides young graduates from all over the world with the skills, first-hand experience and networking necessary to accelerate their entry into the labour market.
Innovative and immersive teaching, in classroom and in company work plus a bespoke action project or internship are the distinctive elements of this unique programme.
Large scale and multinational companies are involved in the design of the courses and in the provision of scholarships.
Thanks to the collaboration with GiGroup and the HR managers of companies such as Capgemini, EY, Yves Rocher, Endress and Hauser, Be shaping the future and others, the SMGB promotes the development of the soft skills most in demand on the labor market.
Learning objectives
The Master in Strategic Management for Global Business provides its students with the
skills and knowledge
required
to become innovative and successful managers, entrepreneurs and consultants of tomorrow's global economy
.
Upon completion of the programme, students learn how to understand the strategic drivers of long-term success of a company, how to recognize the challenges and opportunities of the international economy and how to leverage on sustainability and impact management in order to turn them into sound, innovative and socially responsible business opportunities.
Through the programme, you will:
Acquire the knowledge and tools to draw up sound and sustainable business and marketing plans for new entrepreneurial initiatives that need to operate locally and compete globally.
Attain the skills to analyse a company using the appropriate metrics, identify strengths and weaknesses and conceive innovative and effective business development plans, as entrepreneurs or strategic consultants.
Develop the ability to manage complexity in businesses, especially those with global expansion plans.
As a culmination of the programme, students are supported in developing a bespoke Action Project (an internship, consultancy project or the development of your company's business plan), a unique learning-by-doing opportunity that will form the cornerstone of their career.