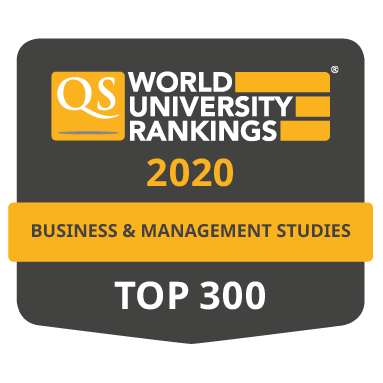 Campus: Milan
School: ALTIS
Intake: September 2020
Duration: September 2020 - September 2021
Language of instruction: English
Total ECTS: 64
Learning objectives
The Master in Strategic Management for Global Business provides its students with the skills and knowledge required to become innovative and successful managers, entrepreneurs and consultants of tomorrow's global economy.
Through the programme, you will:
Acquire the knowledge and tools to draw up sound and sustainable business and marketing plans for new entrepreneurial initiatives that need to operate locally and compete globally.
Attain the skills to analyse a company using the appropriate metrics, identify strengths and weaknesses and conceive innovative and effective business development plans, as entrepreneurs or strategic consultants.
Develop the ability to manage complexity in businesses, especially those with global expansion plans.
Academic preparation is based on practical and interactive teaching methods that include workshops led by international experts and managers from multinationals and start-ups, which represent also an excellent networking opportunity.
As a culmination of the programme, students are supported in developing a bespoke Action Project (an internship, consultancy project or the development of your company's business plan), a unique learning-by-doing opportunity that will form the cornerstone of their career.
Upon completion of the programme, students learn how to understand the strategic drivers of long-term success of a company, how to recognize the challenges and opportunities of the international economy and how to leverage on the issues of Corporate Social Responsibility (CSR), sustainability and impact management in order to turn them into sound, innovative and socially responsible business opportunities.
Faculty
A well-mixed faculty consisting of both top qualified Università Cattolica professors, national and international visiting lecturers, and experienced professionals guarantees a solid knowledge base together with a truly market oriented learning experience. Guest speakers from renown multinationals, consultancy groups and successful entrepreneurs will enrich lectures with vivid testimonies and with networking opportunities.
Partner companies
An extensive and consolidated network of companies, deriving from more than a decade-long Master's history and from the manifold activities of ALTIS, guarantees a great exposure to the market, both for in-class activities and in relation to the students' on-field project.
Career opportunities
The Master prepares students to become:
Managers capable of guiding enterprises' processes and functions in an innovative, sustainable and socially responsible way, both in small and medium enterprises and in multinational contexts
Entrepreneurs of small and large scale enterprises capable of starting a new business and/or expanding an existing one
Consultants capable od profesionally and effectively interacting with clients and able to propose innovative strategic solutions for their business