Understanding what makes Gen Z tick. Meet the experts. Rob Lawrence, expert in Marketing strategies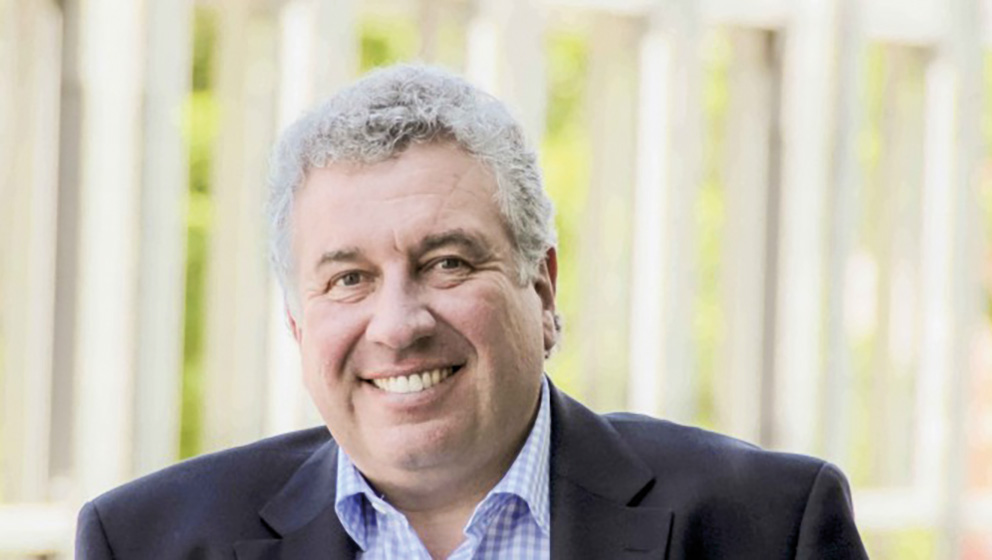 Rob Lawrence
has spent 30 years producing strategies for universities and governments around the world. He is a renowned and awarded expert in understanding the complexities and dynamics of different audiences, based upon meeting thousands of students and opinion leaders every year. Rob has been an enthusiastic advocate of Università Cattolica for over a decade.
How do Generation Z see themselves?
Generation Z has seen technology as a constant throughout their formative years. Consequently, Generation Z are technically adept and agile, social media has become their primary means of communication and they access information and opportunities from multiple sources.
Generation Z seek immediacy. They view possibilities through the experiences of others in a world which is considered borderless. They have become conditioned to creating their opportunities, building their networks and quickly distilling and rejecting information.
Any breakdown in technology is no longer an acceptable excuse. Local has become global. And generational divides have shifted how parental insights, for example, are perceived and viewed.
For Generation Z, life is about accruing a portfolio of experiences, skills, connections, and capabilities. Their time horizons are increasingly narrow and one project is rarely completed without another underway. Indeed, for Generation Z, life is a series of projects, often disconnected.
Generation Z are resourceful. Many use ingenuity and innovation as vehicles for building their own enterprises.
In their expectations, career and employment permanency has largely disappeared; instead, being replaced by their insatiable desire to explore, travel, interact, experience and excite.
Generation Z is not without problems. Just as many are confident and aspirational, others are fearful of being misjudged. Constant exposure to social media makes them attuned to criticism. And the propensity to broadcast has impeded the desire for privacy and perpetuated the importance of identity. Generation Z fears being rejected or judged which frequently impacts social and health issues.
Generation Z is globally connected but equally, fragile. The upsides and downsides experienced in any day can result in a rollercoaster of emotions. They can become anxious when their devices are inaccessible. They generally dislike being sold to. And their reliance and trust are based upon who, how and where they choose to engage, on their terms.
One final thought: whilst the term Generation Z is technically correct, there is another way to interpret this segment and that is Generation G, since they look upon the world through a different lens to that of their predecessors.
What do Generation Z look for when applying for a specific program / university?
There continue to be those members of Generation Z who are intent upon a specific career, such as medicine or architecture. These students often have family connections in related fields and are influenced by teachers, school results and personal desires.
But an increasing proportion of Generation Z are confused. They know the types of outcomes and opportunities they want to experience, but are often unaware of how to achieve these aspirations through their choices of program and university. Consequently, many seek options which spark their interest around what a program offers, the opportunities and experiences which come with the program and, how they consider a university can facilitate their desired goals.
The internet and social media mean that Generation Z are exposed to countless options. They still look to practicalities, such as transport access, course duration and facilities; but equally, Generation Z looks for community, environment and opportunities.
As highly visual learners and communicators, they explore images and make their judgments around how people appear.
Generation Z's search for opportunities is a product of social media. They are alert to mobility options and exchanges. They increasingly appreciate the importance of extra-curricular and co-curricular activities. They are often motivated by voluntary, mentoring and internship schemes and above all, they seek avenues to create their own individual brand.
Generation Z seek the affirmation of their networks. They will review the experiences of others and are renowned for reaching out to learn about what both the university and program have to offer.
Generation Z's requirement for immediacy has created impatience. They are not necessarily prepared to delay access to subjects and opportunities in latter years. They seek personalized, accurate and quick responses. They will often base choices around how well recognized they feel and whether their demands are understood and can be met.
Above all, Generation Z are discerning. They rarely appreciate rhetoric, they seek proof and ultimately, they demand transparency.
Article featured on Worldbound, edition n.2-2019.