A lifelong mission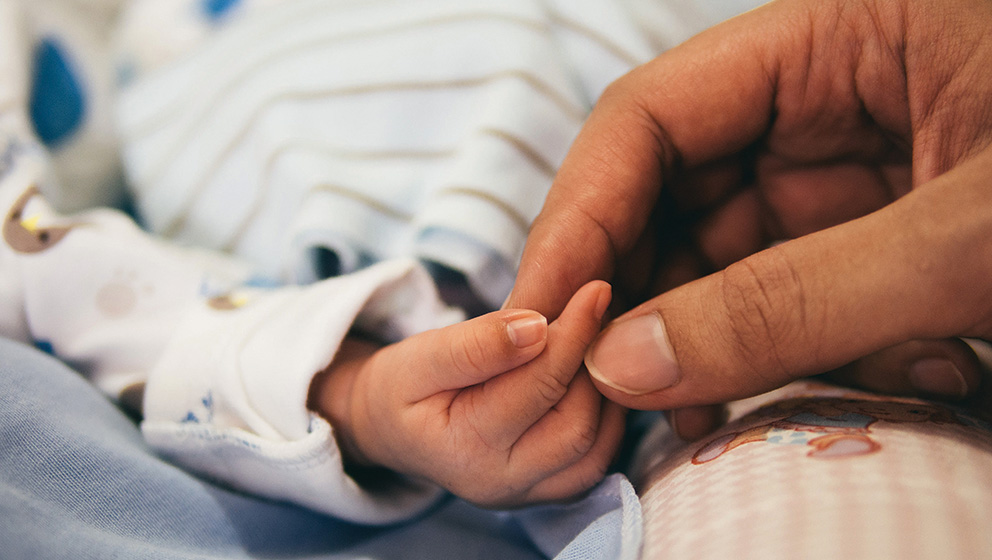 Dr. Angela Mastronuzzi dons tattered purple sneakers with neon green laces, ribboned to perfection, a pair of worn-out blue jeans, and a light blue top that accentuates the shade of her office's color. She slides her chair backward, stands up and announces her warm greeting with a smile. She pushes her comfy chair adjacent to the desk until it lands in front of the white cabinet doused in red on the edges. On top of the wardrobe lies a yarn-made smiling angel, holding out a heart. It mirrors the image of Dr. Mastronuzzi who, before sitting down on the chair, puts on her doctor's coat that shows her engraved name alongside the hospital's emblem.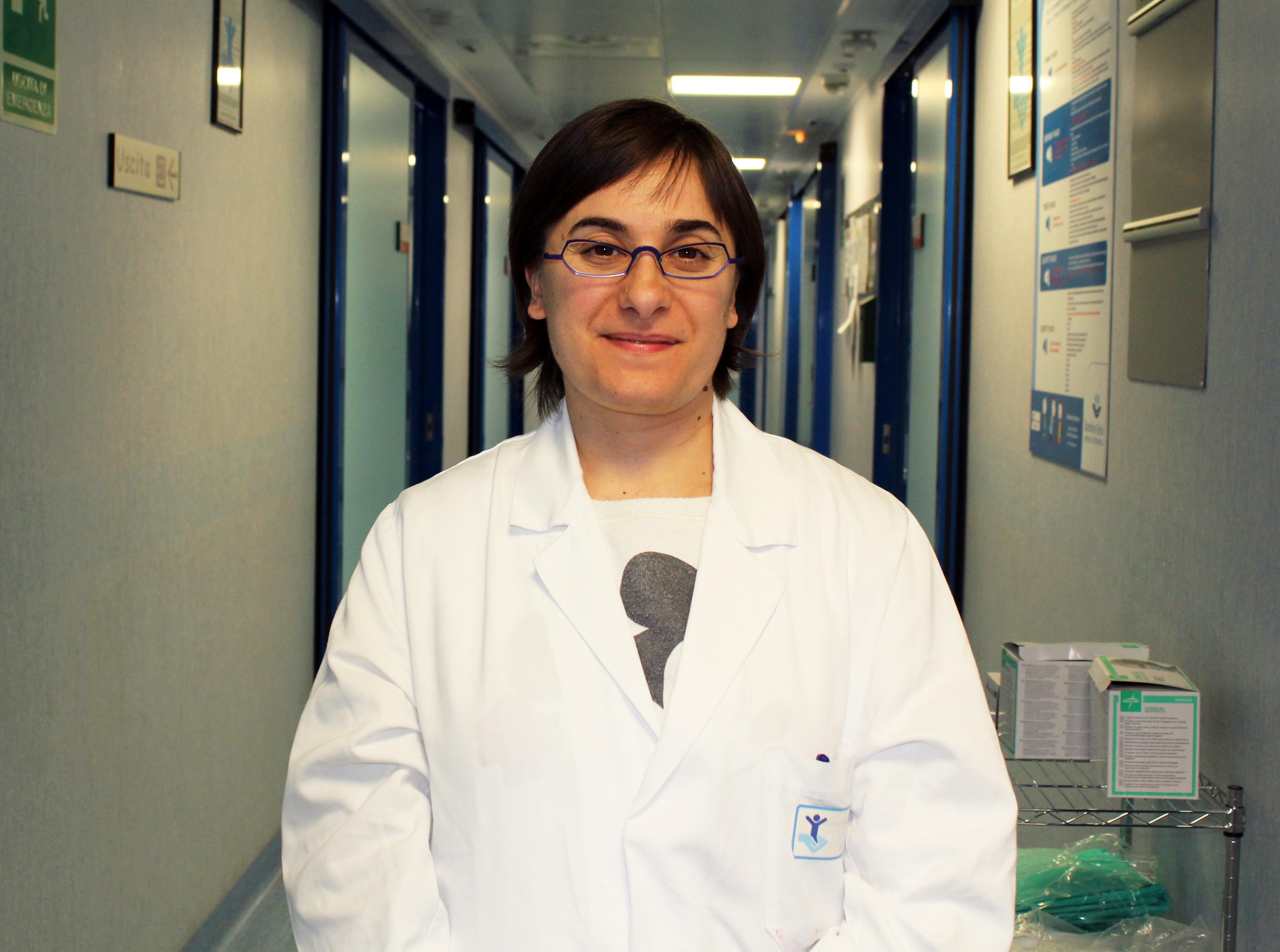 Dr. Mastronuzzi's lifelong mission is to defeat the tumors that eat up the nervous system. Every day, she wakes up and does not bid her time on what clothes to wear or what breakfast to eat. Her wired focus centers on how to break the good news that the tumor's size has reduced or, on the contrary, how to deliver bad news. Since she specializes in Pediatric Onco-Hematology, she ensures that the families understand what their young children endure.
Before nurturing the lives of young brain-cancer patients, Dr. Mastronuzzi studied Medicine and Surgery at Università Cattolica del Sacro Cuore. In 1996, her anxiety increased as she braced herself for the entrance exam. She saw it as an opportunity whereby if she had failed, it may have been difficult to search for a fallback. She did not let her excitement get stomped on by around 2,000 other aspirants competing for limited spots. She redirected her mindset to secure her place in the six-year undergraduate degree.
Her earnest hard work paid off when she later found out that she passed the entrance exam at Cattolica as well as at another university in Rome. Dr. Mastronuzzi wanted to tumble with excitement, but at the same time had second thoughts due to financial reasons. Although her family suctions their income from their small, family-owned bar, the monthly allowance just would not cut to pay her fees with ease.
The following day after she received the good news, she went to their family bar to eat her breakfast. Unspoken thoughts clouded her mind on how to share the news to her parents, reflecting on whether she would be ready to take such a huge leap at the expense of what their means could afford. The cups and saucers clunk and mashed as people chattered, oblivious to her deep-seated thinking in the corner of the bar.
She took a deep breath, walked up to her parents, and told them she got in. The joy that burst from their smiles were priceless, but the worry Dr. Mastronuzzi still had could almost dampen the vibrant tone in the room. Her parents, driven with determination, by all means, caught her by surprise when the following day they showed her a piece of paper. Her father served her usual favorite, a cup of cappuccino and a croissant, together with the enrollment receipt beside the saucer. She looked at it and gasped as she read the words "paid" on top of the paper.
"I still feel overwhelmed. I remember asking my father why he did it even though we both knew about the huge fee differences between the two universities. I did not know how to cope with that and I began to worry again. My father stopped me right there and told me, 'it has always been your dream. Do it. We are going to manage the rest. We are going to do it,'" Dr. Mastronuzzi shares.
Right off the bat, she took on a new responsibility as she stood by the sacrifices her family had made to catapult her to where she is today. On her way to the fruitful endeavors, she soaked up unpaid internships, saga for financial stability, and her father battling a tumor. Throughout these events, her family served as the backbone who shaped her abstract goal into its most concrete form.
The worries that plagued her mind were kept hidden in a trunk as she reveled in her time as a university student. The relationships she founded helped build her career. She was surprised that the loose acquaintances that she had made paved the way to open more opportunities for her in the medical field. Today, it is common for Dr. Mastronuzzi to pair up with her former classmates to write medical breakthroughs for scientific journals, a kind of setting that she did not expect she would make.
"As I grow older, I find out that what I thought were superficial relationships should not be taken at their face value. The ripe age has shown me how to value the connections I make, helping me rediscover the way I bond. It is no longer just for work, but it touches on the human side of the relationship. I do not feel as if I work with them, but we are sort of a whole family brought together by a common ground which is to create better lives for our people," she says, sharing that her best friend, who is a former classmate of hers, even became one of her bridesmaids during her wedding.
Dr. Mastronuzzi has harvested the effort she poured into her ambition. She nestles her oath as a Pediatric Oncologist for Ospedale Bambino Gesù in Rome, working her wonders and miracles in conjuring medical solutions to children who need them. Specializing in Pediatric Oncology had not always been her first choice. During her first year in high school, her father was diagnosed with lymphoma, the same year her younger brother undertook a heart surgery.
Her young age at that period did not stop her to figure out that she needed to step in. After she revised her notes at school, she would close her books to help in their family- owned bar. She would take in the house chores while her mother stayed with her father in the hospital. She would even open the bar early to serve their regular customers who wondered what time she would be at school.
Dr. Mastronuzzi slowly became impatient for her father's return. She walked up to her mother who was quietly drying off the cups and saucers in the rack. She asked her whether her father was confined in a general or specialized hospital. "Your father is in an oncological hospital," her mother responded coldly.
The word sounded foreign to Dr. Mastronuzzi. She went to her bedroom, opened a dictionary to look up the word, and sat frozen as she read its definition. She strode back to her mother to tell her she knew now the depth of her father's sickness. Her mother turned to her and as her lips quivered, she began to talk about her husband's state, unwrapping her stories from the medical findings to cures. Determined to know more about it, her father's condition played a big role in why she studied the science of oncology in her last year of high school.
On the other hand, Dr. Mastronuzzi has a number of volunteering experiences with children. At a particular time during her fourth year of medical studies at the university, she joined a trip to Lourdes and met the patients of the Pediatric Oncologist ward. As she walked around the place, she understood what the specialization meant. She saw a room of hospital beds with drips injected into the children's veins, in contrast to their still vibrant energy as they warmly smiled to her presence.
In the same year, she requested to participate in a volunteering program at the ward, but the resident psychologist did not recommend her to do so. She was attuned to what happened to her father that the psychologist thought it might have affected her strongly. Yet Dr. Mastronuzzi dismissed the remarks. She volunteered in the ward until she could not see herself stopping and decided to take her specialization in Pediatric Oncology.
Her practice is attuned to the disciplines she has fostered throughout her quest. For her, becoming a doctor is not a one-size-fits-all spectrum where one strictly follows what they have learned by the book. Versatility is a trait to keep an eye on in the medical field. "Anyone with good memory skills can read a book and digest what's written there, but being a doctor is not only having the right information. It is also having the ability to communicate well with their patients, to gain new perspectives from others, and to show respect to their work, patients, families, and colleagues, regardless of nationality, age, or color of the skin."
Dr. Mastronuzzi adjusts her seat, places her elbows on the armchairs, and clasps her fingers as she opens up on how she tells her patients and their families about their conditions. Most of the time, she first speaks to the parents in private. She gives out information about the illness, and the possible complications and cures. She guides the parents on which interventions their children should undergo and the chances that these will help the disease dissipate.
She is confident that the first meeting with the parents is never enough. "It's always too much for them," she says. "They cannot believe that their child has such an illness. They cannot process all the information at once. Their first reaction is 'you can't be talking about my son or daughter.' Often, they only absorb 30% of what I tell them." She must shed some ray of hope to the parents. Cases vary from time to time, but Dr. Mastronuzzi never loses faith that her young patients will put up a fight against cancer and soon recover. After analyzing the results and conducting more tests, she proceeds with an in-depth look at the cancer. This time, she needs the presence of her patients.
She knocks on the door before she slides it, entering the antiseptic-scented room. In there, she notes the age of the patient. If they are young, she talks around the illness until she forms a bond with them. She sits on the bed and asks them about their day, sits on the chair and talks about the toys they play with, or just stands beside them to have a conversation about their favorite food. She makes them feel at ease, shredding all kinds of fear that might linger from seeing a white doctor's coat. Then, she does not tell them what they have, but rather she describes it through storytelling, creating fictional villains, the symbol of the tumor, to defeat in no time.
If they are in their teenage years, she drops the metaphors and starts to use layman's terms to match her professional tone. She explains the current stage that they are in, what potential steps they are about to embark on to shrink its size and the positivity that everything will work out well. She does not promise anything, but proves to them she does her best to "make sure it will not reappear."
Yet for all her patients, she is transparent when they ask her. "I do not tell them that they have cancer, no matter what their age is. You will never hear that from me. But if they ask me the same question, then I will say 'yes,'" she says. "The relationship I build with them is from trust and honesty. Those are the foundations. I always try to underline the positive aspect, to look on the bright side of the situation. There might only be a 5% chance for them to survive, but it is still 5%. It is not a zero."
She has lived up to this pledge for years. A memory that stands out for her goes back during her residency at Policlinico Gemelli. She had a patient named Simona who felt severely ill. She was admitted into the intensive care unit, unconscious and numb. One day, Dr. Mastronuzzi helped organize a Franciscan pilgrimage to a small village in Greccio, Italy. She and the team agreed to have a potluck setting, each would bring a meal to feast on.
She braved to bake a cake even if desserts were not her forte. While she kneaded the dough, she thought of Simona and her parents who strolled in and out of the hospital, anxiously waiting for her to gain consciousness. She decided to double the amount of dough she was kneading to bake an extra cake for the family. The day before the pilgrimage, she headed to Policlinico Gemelli to give the family her small gift.
She clicked the elevator button and when it opened, Francesca, a fellow medical student and one of her dearest friends today, stood there with a small packet in her hands. The elevator ride led them to the 10th floor where the intensive care unit was located. Dr. Mastronuzzi turned to Francesca and asked where she was headed. They were both going in the same room, but for different patients.
Inside the blue-covered room, two hospital beds were rolled side-by-side. Lying in the other bed was a young boy who had leukemia and Francesca hoped her box of cake could brighten up the morning for him and his family, even just for a while. As for Dr. Mastronuzzi, she handed her homemade cake to Simona's family whose worn-out expressions shifted into a small smile.
On the day of the pilgrimage, Dr. Mastronuzzi attended the mass but felt strange. It was neither sad nor painful, but she felt disconnected. Although she could not understand the reason, she embraced the sensation. The feeling stuck with her until the following day when she wanted to meet Simona's parents. While she was on her way to the intensive care unit, she met Simona's parents in the hallway. She noticed the worn out look on the family's faces. As tears brimmed in their eyes, it was enough for Dr. Mastronuzzi to learn that Simona had passed away.
Dr. Mastronuzzi pauses and looks at the floor before she drops the name "Gaia", one of her young patients. She was smart, amazing, festive, and, above all, a fighter. She evoked these characters in the middle of her crippling stage, defeating the monster that would slowly creep inside her life. Little did she know, their relationship would come to a sudden end.
Dr. Mastronuzzi usually turns off her phone at home as part of her practice where she hoists a boundary between her private and medical life. Yet at 3 am on December 23, 2015, she forgot to turn it off. She knew something was wrong, but she did not know what until her phone rang. It was a call from Gaia's mother, Serena. Bathed in anxiety, she told Dr. Mastronuzzi that Gaia had been experiencing extreme and painful headaches and they could not understand the reason since she had been all bubbly and joyous that morning when she gave the doctor a Christmas present.
Serena quietly sobbed over the phone, breaking the doctor's heart to hear a mother's grief. She called an ambulance to tell them the emergency and dropped the call as soon as the ambulance arrived. She put her phone on the coffee table, watching it closely and waiting for the screen to flicker. At 6 am, her phone rang and the doctor rushed to press the call button. She clutched her phone as she heard that Gaia gave up her last fight for life.
A week later, Gaia's parents wanted to meet Dr. Mastronuzzi. She was slightly hesitant, but it was all forgotten when she saw them sitting patiently in the cafe. She gripped the tissue that sat on the table as Gaia's parents told her that they could not understand how a family could lose their child. What they understood was that doctors could still save the children's lives.
Gaia's parents believe that medical research will help the doctors. It can be the key to find a much more effective cure for particular diseases. To put forward this mission, they then established their non-profit organization called HEAL that supports neuro-oncological research and its potential development. The parents personally asked Dr. Mastronuzzi to steer the medical and research team behind the association which the doctor gladly took on.
From every emotional struggle to every drop of antidote success, Dr. Mastronuzzi cannot see herself in any other profession, aside from being a Pediatric Oncologist. She does not believe that as time goes by, one will get used to the job they are in. It is the opposite in her case. The more she dwells into her medical routine, the more she falls in love with it. The burning passion that she carries jumps beyond a doctor-patient relationship. Often, her patients are her family too.
She has a fair share of melancholic and joyful stories, but for every moment she feels the strain of her job, Dr. Mastronuzzi thinks of those who have passed away. She refuels her engine with such thought to serve as a memory that the war never stops. She is still miles away, yet so close to preventing young people from any overbearing sufferings. She has been in the ups-and-downs of the medical life for years now. She may not remember every single incident she has had, but she knows that the passing memory delivers a moral she cannot pass up to take in and ponder on. Dr. Mastronuzzi never backs down without putting up a brave fight. Challenges might impede her steps, but she dismisses the bruises and stands up to continue. She reveals that sometimes she needs a breather before bouncing back in the field and the best person to help and support her is Matteo, her husband.
"When you speak to him about one problem, he gives you a thousand answers," Dr. Mastronuzzi says. "He opens a lot of possibilities to open my mind and not let it get stuck in a loop. He is sort of a philosopher who keeps me on my feet and helps me direct my path to where I want it to. I think it is safe to say that Matteo is my salvation." A knock on the door interrupts the reminiscing look of her expression. She stands up and walks outside, already groomed to visit one of her patients. She sticks her hands in the pockets of her lab coat and stops before a blue door glazed with colored animal drawings. She looks at some of the images, noting that some colors are mixed while others swerved beyond the designated lines of the shapes. She slightly shakes her head and chuckles.
As she slides the door open, her voice booms with a "ciao!" The young patient quickly absorbs her energy, transforming the once frowning lips into a full-blown smile. Dr. Angela Mastronuzzi steps inside as she bears that signature warm smile that she upholds, forging a sense of thought that her presence is enough to soothe uncertainties and fears.
Article featured on Worldbound, edition n.3-2019.