Mapping the way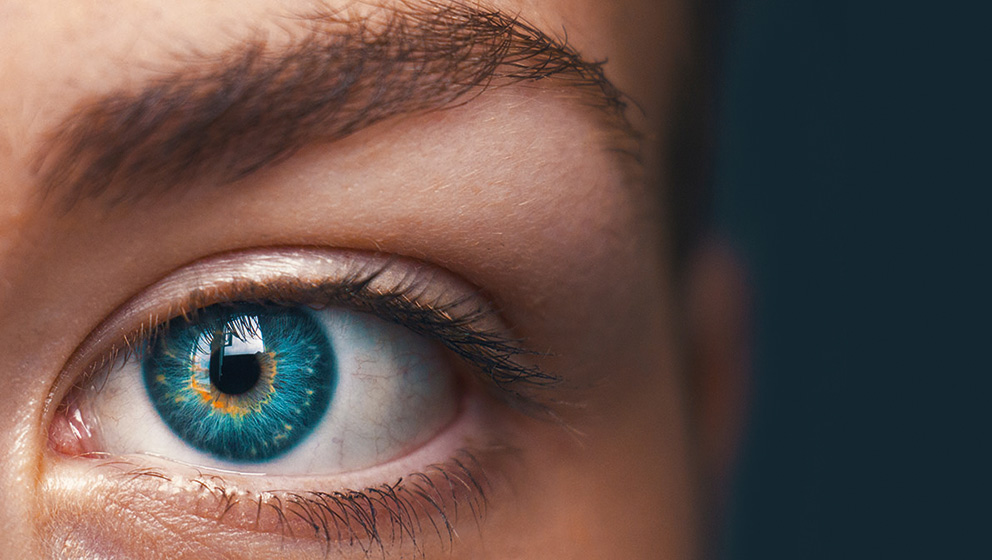 by Matthew Burgos
Accessibility means blind and visually impaired persons can access the same information from a system to gain the same benefits as everyone else. Brandon and his team are working to develop and test assistive technology for blind and visually impaired persons that are enabled by computer vision and other sensor technologies. Though as we learned, there is more to Brandon: a visually impaired designer, full-stack developer, and entrepreneur, whose goal is to create tools to make education as inclusive and user-friendly as possible.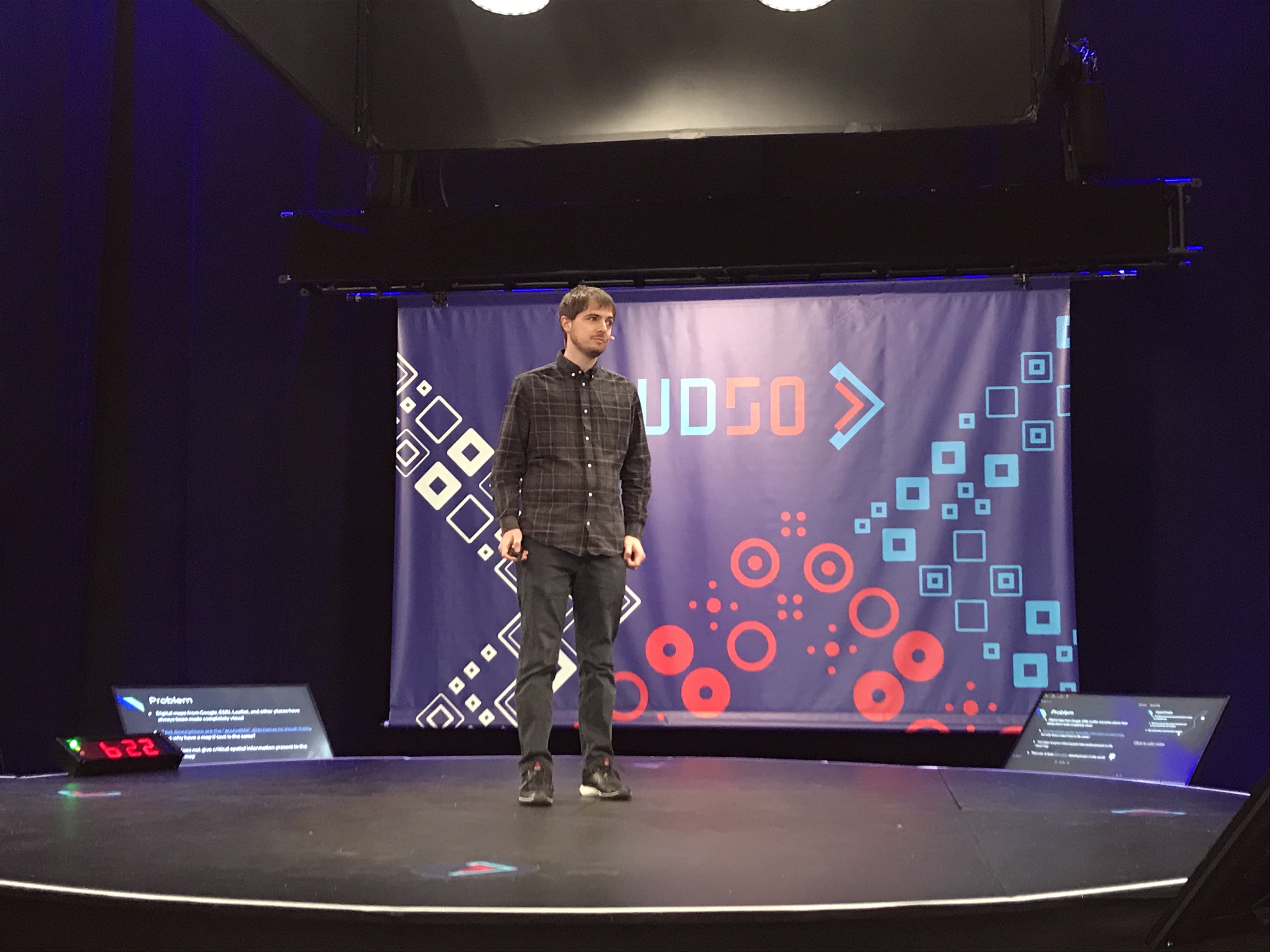 Motivated, hard-working and humble. These are the qualities that stood out following our chat with Brandon Biggs – a former Università Cattolica exchange student from California State University, East Bay who spent the 2014/2015 Academic Year in our cloisters, hallways and campuses. Video calling from San Francisco in the US, Brandon lets us get to know him a little better. "Do you want me to give you a brief timeline of where I have been since 2014?" he giggles as we gather our notepads. Currently, he is a software engineer at the Smith-Kettlewell Eye Research Institute and Chief Financial Officer at Sonja Biggs Educational Services. Previously he obtained a master's degree from the Ontario College of Art and Design University following his university studies in California.

Brandon lives with a disability many would find very challenging, though he is legally blind like the global 285 million people who have a vision impairment or blindness. It can be said that Brandon's current occupation reflects his high consideration for the blind community. He dedicates his time towards creating web-based applications for people with blindness to use to locate themselves both indoors and outdoors. These non-visual maps would be new tools to make many lives easier because what common online maps offer now is not enough information. As he recounts his story, we realize the unique life he's led, his studies and life choices have brought him to Italy, as well as living in the Netherlands and Malta, beyond those aforementioned in North America. Brandon's life events help reflect upon the existence of a chain reaction in life, whereby the choices one makes today are those that affect yourself and others in the future, and he is also an example that the past prepares you for today's choices.

We asked Brandon what the word impact meant to him: "It's the amount of influence you have on people in a good way. My experience in Italy changed my whole life."

Brandon's undergraduate studies were closer to his interests in performing arts but following his exchange program in Cattolica, they became more varied. "The classes were nothing like those I had done in my university before." He undertook his first semester at Cattolica in Fall 2014, where he followed the Italian Language and Culture course, the Italian Cuisine and Language course Lab, Dramaturgy, Business, Economics and Finance courses, and above all, he attended three courses on Entrepreneurship. The semester spent in Milan was memorable for many reasons. He remembers Cattolica International assuring his studies were continuing well and available to take care of any issue that rose, above all Cattolica was prepared to welcome a student with low vision/ blindness, and would cooperate with his home university for tasks like scanning textbooks and documents such that they would be user-friendly for him. Cattolica had the resources and the willingness to take in its first exchange student through the Servizio Integrazione Studenti con Disabilità (Integration Service for Students with Disabilities). In fact, this is what determined his stay in Milano for the Spring 2015 semester, which he had original plans to spend in Germany. The intensive Italian Language and Culture Course he took required him to learn an advanced level of Italian in a few weeks, while overall he explained how determined he was to experience Milano like a local. Additionally, he contacted the Unione Italiana Ciechi and asked for orientation mobility, training. Nevertheless, Brandon is now considering to ask for Italian citizenship, which requires studying the language some more.

The courses he attended as an exchange student influenced his decision to help his mother launch Sonja Biggs Educational Service in the autumn of 2015. It is a business promoting education for children and youth who are blind and/or deaf-blind, and it does so by providing tools and services to schools such that they can cater to these special needs. This service aims to achieve inclusivity in schools and impact the academic life of many young people. So, it wants disadvantages to be overcome and for equal opportunities to become reality. Informally he called himself the "finance person" dealing with all the "nitty-gritty" numbers. "I knew in the back of my head we had to start this business." Fulfilling such a call to action is a challenging task for many reasons, one, for example, is that there needs to be a clear preparation for it. Indeed, undertaking this after his exchange program he was more prepared about marketing and business strategy: two professional skills needed for carrying out this important task. In fact, he was responsible for hiring, bookkeeping and taxes among other things. The business has been growing since its beginning and he has not only been a key part of its foundation but remains covering an active role. It is a job he's held full time for a year and part -time since 2017 as a master's student and now-a-days as an employee at the Smith-Kettlewell Eye Research Institute. Brandon's present-day dedication to the business reveals his devotion to a considerably meaningful choice he made in his university career.

Brandon considered his time in Italy as the occasion to answer a question he asked himself "who am I?" It was the start of a transition period in his life where he achieved self-realization. Describing why he critically developed comes down to the fact of trying new things: "I came in with an open mind […] in order for me to finds things I really liked I had to do things I hadn't done before, and that was very important for me to realize." At just 22 years of age, while at Cattolica, Brandon's life experienced a turning point: moving away from his passion of performing arts to software engineering, meeting his future wife and realizing what he wanted for his future.

What about the impact you are having? "It's too early to say – but in the design community I am working on something scalable and that hasn't been done before, and academic journals are impressed. The impact I am looking for, is for blind people to be able to do the same as everyone else, have a purpose when they open Google Maps."

Brandon's "goal in life is to not to do anything, and that makes [him] extremely busy." In fact, there were several email exchanges before we could set a date and time that worked for our interview. His career as a software engineering as brought him far already, more precisely as he was working on his master's thesis "Designing Accessible Nonvisual Maps" he was hired by the Smith-Kettlewell Eye Research Institute and was able to deliver more projects which have at heart maps for people with blindness made with audio components. Recently, he participated and won at the Innovative Designs for Accessibility (IDeA) 2019 student competition by creating a Nonvisual Digital Auditory Map. Most of his endeavors as a developer are addressed to blind people, because, he says, "blind people are like robots: they need tons of information." The maps he is creating are an alternative to online maps, though with tactile and audio dimensions that are adapted to people with blindness. More specifically, Brandon and his team of five are developing three apps that will then work together to complement one another, they are: a 3D object annotation one, an indoor-ways map and an auditory map on the web. Foremost, Brandon is seeking to include much detailing, which is often taken for granted in maps adapted for people with blindness. Meanwhile, in creating a map whose target users are so specific, then it is possible to overcome problems that are disregarded – an example would be the presence of construction on the sidewalk, which can be information omitted by the map or a pedestrian giving information. Nevertheless, it is also the restricted target users that makes this a difficult field for businesses to thrive in: in fact, the market he provides for is an underdeveloped one, where there is a high rate of unemployment. Since success is not impossible given his many skills and ambition, he is beginning to give back to his community through his projects, and what he does has far-reaching impact.

His prospects are finalizing an unpublished paper called "Towards Accessible Audio Labeling of 3D Objects" for which he won the Dr. Karshmer Award for Assistive Technology Research for the 2020 CSUN Assistive Technology conference in Los Angeles. Other projects he is working on focus on cross-sensory experiences, using the new technologies of augmented reality, as well as eventually developing a tactile hologram to view in a browser with touch, audio and visual display that make up the map. Finally, Brandon hopes that in the future maps of the kind he's developing will be available everywhere and to anyone.
Article featured on Worldbound, edition n.3-2019.